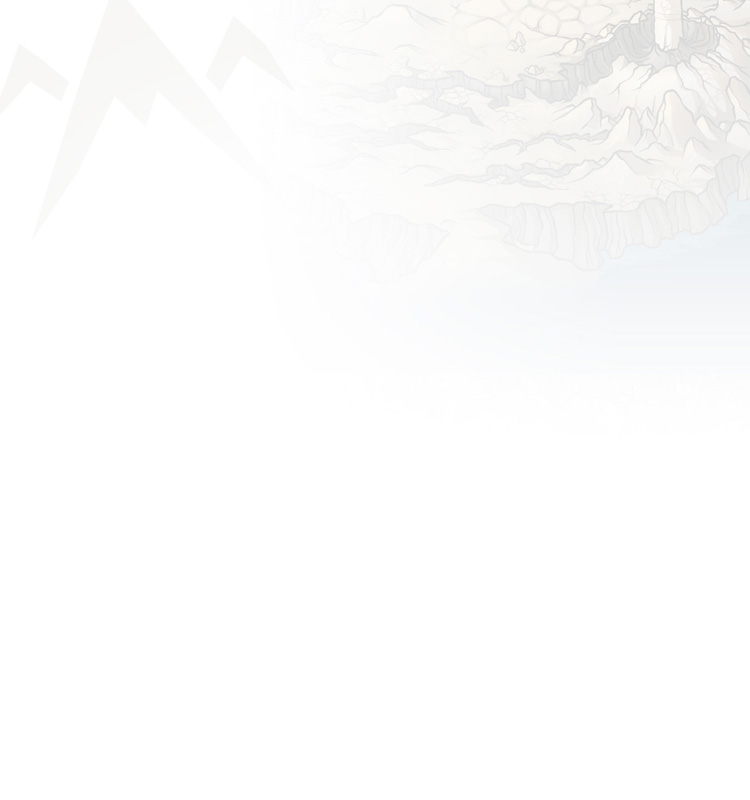 LadyTroubadour's Clan

Clan Troubadour, the Storyteller dragons
Ancient Lair
of the
Pillar of the World
Talisman came to the Shattered Plain to pursue his calling and sacred task, passed to him in dreams by his revered ancestor, the Lady Troubadour.
Here he built his home, welcoming all those who come in peace. It is both a wayside oasis for travelers passing through, and a community of all those who wish to follow the star of Clan Troubadour.
If you come by night, the firelight will guide you, a fire around which are gathered the keepers of lore. Join them by the fireside, and they will share stories: tales of glory; tales of wonder; the humorous foibles, wicked dealings, and great sacrifices of gods, dragons, and mortal creatures. If you offer tribute in the form of a story of your own, they will keep it safe among the many tales that are their fondest treasures.
Our home is a modest expanse of cavelike dwellings across a mostly open part of the plain and spilling into the Greatwyrm's Breach, quite close to a well-traveled trail through the area. At the center is a small plateau, and it is this tall, flat rock on which the Clan Troubadour dragons constructed the area where they receive and entertain travelers. From this perch the Hearth Fire can be seen for many miles. Comfortable places to perch and sit ring the fire, and some cleverly carved rock holds food, water, and blankets.
No traveler who comes in peace is ever turned away. Some only pause in passing, to rest in safety and have a drink, listening to a tale or two and maybe sharing one before resuming their journey. Others stay for a little while to regain lost strength, help out, or just enjoy the company of some friendly dragons before moving on. Some never leave.
Clan Troubadour collects and appreciates stories, art, and knowledge. They have a vast library and museum to which they are always adding, this is run by Tethys, and little Solaris assists him in cataloging and maintaining the many artifacts and scrolls. Dragons sometimes come here to study, or in search of the answer to some question.
All forms of storytelling are valued, from poetry and songs to playacting and dance. Starchase in particular will ask each guest for their favorite joke.
Each dragon in Clan Troubadour has a job suited to their unique talents. Sandstone and Patchouli heal the sick and wounded, and Gemstone tells fortunes for interested dragons. Spin builds and repairs, Omen finds water... every dragon discovers their role eventually.
When dragons feel they would like to leave the lair and strike out in search of their own song, their journey is encouraged and celebrated. Oddly perhaps, the strong sense of community and loyalty to their clan seems to come from a love and curiosity for the world and a sense of unity with all dragons- each individual is valued as part of the whole, so those who stay and those who leave are equally supported in their choice.
The Law is somewhat basic and mediation is often required for specific situations, but what can be considered their guiding principles are:
1. No traveler who comes in peace can ever be turned away from the hearth fire.
2. All stories and artifacts collected for the clan's library are to be shared freely.
3. All stories and art are equal treasures- no piece shall be turned away for a difference in belief or aesthetic preference, so long as it does not involve active harm to another (i.e. no blood sacrifice as performance art).
4. No one of Clan Troubadour shall abuse their power over a weaker being.
5. Force is to be avoided unless absolutely necessary, and the Clan shall never instigate any violent conflict.
6. What peace is possible shall be maintained with the neighboring beast clans, and food is collected only sufficient to nourish the Clan and its guests- no excess or sport killing.
Clan Troubadour also has a motto which I include in all my dragon pages. It might be considered part of their "law" in that it states their most core unifying belief-- "A life is a journey, a journey is a story, a story is a treasure."
Perhaps because of their acceptance of diversity, perhaps because of their dedication to history, or perhaps because of something totally unknown, the Troubadour lair attracts a lot of otherworldly activity. Dragons with a connection to spirit realms seek its knowledge of the past to help them figure out hauntings of the present, and ghostly activity is rife. The clan dragons differ wildly in their feelings about these phenomena, from fear to boredom to elation to hostile suspicion. Wave doesn't believe it's even happening at all, nonsense and rot, the lot of it, and Illusory would dearly love to experience something but never has...
Each dragon in Clan Troubadour has their naming story and/or the tale of how they became part of the clan, as well as a description of their general personality, on their page. For the further adventures of their life and times in their lair on the Shattered Plain, watch this space for a link...
Oh hey, just realized it's customary to warn site people when you have two members in the same household- my mom joined in the May 2016 reg window (my nefarious doing) and we live in the same house, use the same internets etc. MOMS LIKE SPARKLEDERGS 2 YO, HEY FAERYDANCER SHOUT OUT HI HI HIIIII LOOK I'M ON THE INTERNET HIIII *waves to mom furiously*
Recent Clan Activity
[View All]
07/28
Birthed new hatchlings!
3 Pearlcatcher Female

07/28
Birthed new hatchlings!
2 Tundra Female

07/27
Birthed new hatchlings!

LadyTroubadour's Friends (92)







View All