 LadyRenee's Clan

RL is real heavy atm. Escaping here when possible.
Ancient Lair
of the
Behemoth
+++++++++++++++++++++++++++++++++++++++




NOW COLLECTING GIANT DARNERS!SELL'EM TO ME, Y'ALL!!!
+++++++++++++++++++++++++++++++++++++++
[
http://www1.flightrising.com/forums/fd10/2423916/1#post_2423916
]
[/url]
*
*

When the Glademother was young in her walk upon the land, when many dragons hatched from eggs all alone with no parents in sight, when the Viridian Labyrinth was newly green, and the Behemoth a mere sapling- a young fae hatched alone and began to wander about, learning how to care for herself along the way.
So began the life of Arwen, the Queen of the Clan of the Great Family, and the clan itself.

While ruled with representatives of each Deity's flights, the final rule belongs to the Queen. It is a matriarchal rule and succession. The rule does not go from first-born female to first born, rather the sitting queen will be the worthiest of her female progeny most suited to rule as her successor.[/center]
Court
Queen: Arwen
Royal Consort: H'Kuroh
Crown Princess: Princess Genevra
Princes: Aldwyn and Ghar
Captain of the Guard: Aragorn
First Lieutenant: Parseltongue
Second Lieutenant(Charged with Mire Warfare): Royal
2nd.Lt (Advanced Interrogation & Black Ops.):Mastery
Soldiers of Black Ops/Spies:
Head of Battle Magic and healing: Harry Dresden
(also Headmaster at Biomagica Academy)
2nd Lt. (over Royal guards):Overload
Her Majesty's Royal Guards: XXXXXXXXXXX
2nd Lt (over Clan Security):
Clan Security Team:Colonel Brandon,Elliot & Penumbra
Court Healer: Cneasai
Court Nurse:Allegra
Clan Healers:Grimm and Merry- training Prince Aldwyn
Clan Midwife: Brigit
Court Historian: Florette and Knight
Court Portraitist: Elijah
Court Gamekeeper: Jack
Court Pottery Maker: Tessa
Court Poet: Poetry
Court Bard:
Court Singers:
Court Lute:
Court Violinist:
Court Brass Cornet Player: Merlin
Court Chefs: Xanthias and Mobius
Court Baker: Cupcake
Court Shaman/Mystic: Grimoire
Court Elemental: AvalonFire
Clan Vintners:
Clan Armorers: Blaze & Vulcan
Clan Counselors: Solace & Poseidon
Clan Nursery Workers: Glory,
Clan Couriers:
Clan Jewelry Makers:
Clan Gardeners:Lilium, Blushrose, Windchime& Twinkle
Clan Botanist: Meadow
Clan Fishers: Morlais, Benthos, Lily& Wellspring
Clan Familiar Tenders:
Clan builders and movers:
Clan stock animal keeper: Stratus

Clan Faculty at BioMagica Academy:
Harry Dresden: Headmaster
Professor Dimitria:
Professor Snape: Potions

Clan Emissaries:
Nature:Mimosa
Earth:Diopside
Wind: Kaiu
Fire: Vulcan
Water: Poseidon
Ice:
Shadow:
Light:
Lightning: Melancholy
Plague: Alanon
Arcane: Royal
`*`*`*`*`*
Priests/Priestesses:
Nature High Priest: Arthur High Priestess: Arwyn
Earth:
Wind:
Fire:
Water:
Ice:
Shadow:
Light:
Lightning:
Plague:
Arcane:



Lore is always a wip. Dragons have bios on their pages (or in my head) but clan lore and longer bios are now being moved to my tumblr account below.

****************************************************


My dragons LOVE and respond to all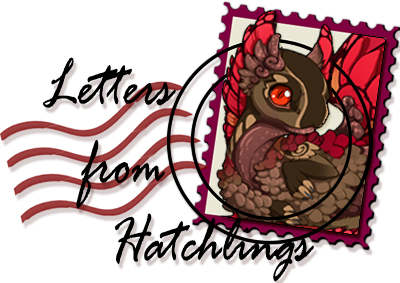 Light vs. Nature 2017- Nature fell
---
---
http://flightrising.com/main.php?dragon=36732448
Recent Clan Activity
[View All]
08/19
Birthed new hatchlings!
1 Pearlcatcher Male

08/19
Birthed new hatchlings!

08/19
Birthed new hatchlings!