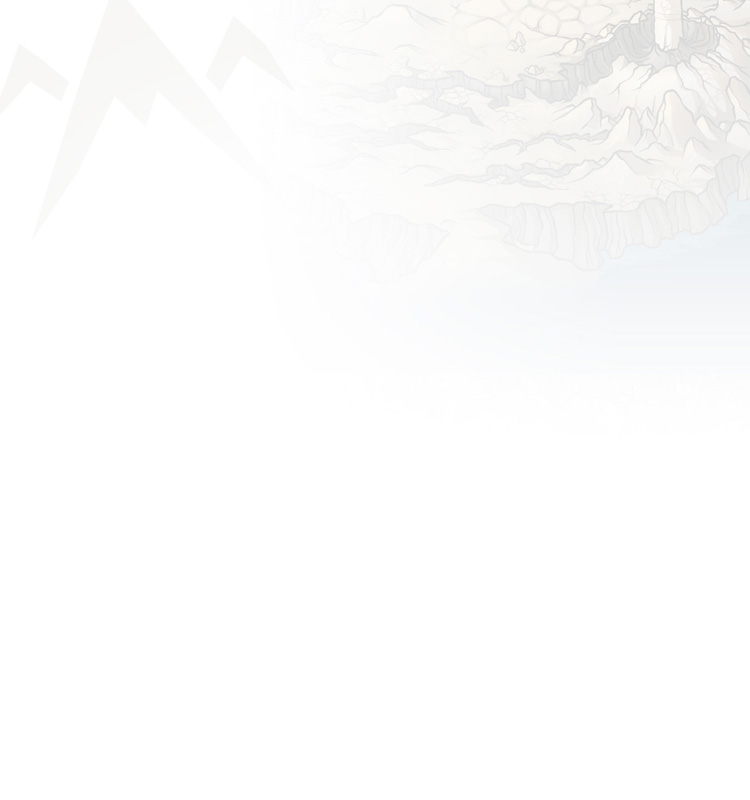 Vikusen's Clan

Quoth the Raven: "Your tax return is coming."
Ancient Lair
of the
Pillar of the World
Earth vacation til after Rockbreaker's, my lore belongs to Lightning
Vikusen || 21 || She/Her || FR+2 || Snipe Queen

NOTE TO MODS: Biologiquill and I are roommates/partners and may log in from the same location or device.

Hi, I'm a sniper. I buy cheap things fast so I can sell them for more. I'm basically one of those Disney villains with dollar signs for eyes. Cool? Cool.
This thriving clan survives in two major realms of existence: The main clan, which lives above ground, and the experimenters, who live far underneath the earth.
The upper clan is known by the world and itself as the Magecoil Plateau, a small town consisting of fourteen plateaus connected in a spiderweb of bridges. Three large, center plateaus make up much of the clan's living space and governing bodies. The eleven smaller, outer plateaus are representative of the eleven Flights. The Flight plateaus consist of one Flight tower each, from which the Flight representatives do business. In the shadow of their towers, each Flight plateau takes part in markets and business relevant to their flights.
The Arcane and Light plateaus are flush with libraries and places of study. The Earth and Fire plateaus include many factories and mines. Art thrives on the Wind plateau, technology and engineering is prominent on the Lightning plateau.
Many dragons keep to the center and to their respective Flight plateaus, but the Magecoil clan is very cohesive, coordinated, and integrated in all that they do. After all, they must work well together when a massive, impenetrable forcefield contains them within their little world and strangles their resources.
Far underneath them, a powerful reactor churns, powering the little town and the field around it. Several self-proclaimed scientists gaze upon Experiment 0000-0001, the Magecoil clan, with watchful and curious eyes.
The world above is nothing more than an experimental testing ground for their invention: the Psyborg.
Dragons, robotic in nature, who are not powered by batteries, lightning, nuclear reactors, or even magic; they feed off of the psychic energies, or brain waves, of dragons around them.
Early experiments led to corruption of these dragon's mental capabilities, future experiments will lead to something yet unknown...
Badges: Dezershia's bio.
Wishlist: Aurumus's bio.
Recent Clan Activity
[View All]
07/20
Birthed new hatchlings!
2 Guardian Female

07/20
Birthed new hatchlings!
1 Fae Male, 2 Fae Female, 1 Guardian Female

07/20
Birthed new hatchlings!
1 Guardian Male, 1 Guardian Female

Vikusen's Friends (8)





View All