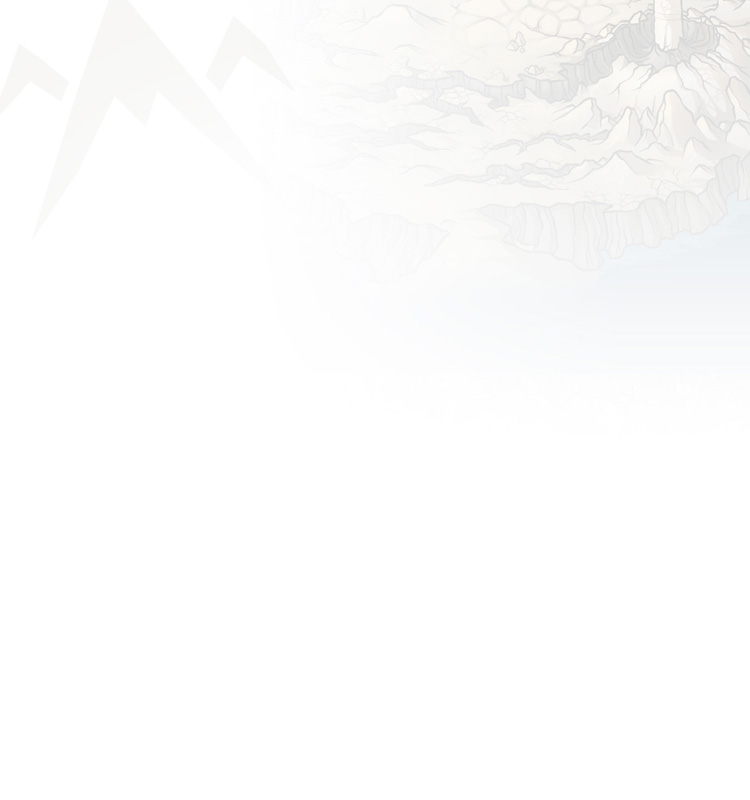 Zooropa's Clan

Dream out loud
Venerable Lair
of the
Cairnstone Rest


𝔚𝔢𝔩𝔠𝔬𝔪𝔢 𝔱𝔬 𝔱𝔥𝔢 O𝔞𝔰𝔦𝔰 ℜ𝔬𝔠k ℭ𝔩𝔞𝔫!
---
𝔄

few dozen miles northwest of the Great Pillar, there exists a great stone monument. Although small compared to the Pillar, it is a structure that stands out amongst the flat, arid, terrain that is the shattered plain. The structure, reminiscent of a table, is adorned with vines, and other rich plant life, like a desert oasis. It stands hundreds of feet high, and is home to a clan of many dragons- of rich flight-mixed heritage. Earthen natives refer to this monument as "The Earthshaker's Table". However, the dragons of the clan that reside within refer to themselves as the Oasis Rock clan- in homage to their blessed home. These dragons are governed by two Prioribus (First generation) dragons, A Mirror named Éowyn, and a Tundra named Cleve.

How it came to pass that these two Lightning-born dragons became beneficiaries of this monument is somewhat of a mystery to the surrounding clans.



𝔉

or many centuries, the Earthshaker's Table sat nearly dormant in the middle of the desert, sentinelled by various generations of Guardian dragons. Up until recent times, these guardians were almost exclusively Earth-aligned, and refused to let dragons of any other alignment into the monument's vicinity. In those times, however, there weren't many trespassers of other alignments hoping to seize the monument. Life had not yet been given to the grand structure, and the land around it deemed such a place inhospitable, and made it nearly impossible for clans to form.

However, when one of the last Guardian sentinels, a female named Terra, passed on, she permitted a male guardian of Arcane descent access to the monument. For several years onward, the guardian, named Fenris, kept watch over the structure until one fateful day, a dust storm brought forth the dawn of a new era for the Table.



𝔈

owyn, Cleve, and their clutch may not have made it out of the dust storm alive if it weren't for Fenris, who guided them through the winds and into the shelter of the Table. There, the small family formed a bond of sorts with Fenris, who agreed to let the family stay until an injury that Éowyn sustained during the storm healed. Although they didn't know it then, they'd come to call the Earthshaker's Table home from that day on.

Since then, the clan has increased in size and strength- and continues to do so to this day. Through the scientific endeavors of Nerys and the geniuses of Elke and Grank, life is abundant in and around the Earthshaker's Table, now affectionately called the Oasis Rock. The once-barren monument is now covered from head to toe in all kinds of plant life, and a stream of water flows at its base. It is a beacon of hope to all and a refuge to weary travelers.

---
About me
Emma | F | 19 | 3+ FR time (EST)

So yeah my name's Emma and here's some things about me, I guess:

-Earth Flight enthusiast
-Artist
-I'm Autistic so sometimes I just? Say really weird stuff that may not make sense and writing replies can take awhile so yeah. head's up I guess.
-I am well on my way to outright hoarding wing silks (I especially appreciate the gold and gossamer variants).
-AIO fan (I have Eugene, Katrina, and Regis Blackgaard dragons)
-I like weird bands from the 90s that no one's ever heard of
-I really like U2 and I have som U2 themed dragons in my lair.
-(fledgling) Pokémon fan
-Obsessed with owls and wolves.
-More Obsessed with my ocs
-That's it.
---
All my dragons with bios have theme songs linked to their names!
(My sincerest apologies- many of my dragon bios are half-written/coded)
I Used to be @Owlbait
---
Alchemy Notes
food=Goo
materials=Ooze
trinkets=Sludge
apparel=Slime
familiars=Muck
---
Dragons with art
Elke
Éowyn
Eugene
Faust
Galadriel
Grank
Jonathan
Juice
Katrina
Milo
Monica
Obadiah
Pek
Penryk
Simon
Zemorah
---
Dragons with lore
Salomé (half-written)
Kreeth (bullet points)
Éowyn (half-written rework)
Fenris (half-written)
Elke (written- needing an update)
Eugene (bullet points)
Katrina (bullet points)
Cadoc (needs a rework, and new content)
Isaerys (half-written)
Zsofika (bullet points)
Pek (complete. could use more content)
Galadriel (bullet points)
Jonathan (complete!)
Zemorah (bullet points)
Olwyn (bullet points)
Obadiah (bullet points)
Othniel (bullet points)
Penryk (bullet points)
Ramses (complete!)
Ullryck (needs template, but has bullet points)
Emerilla (bullet points)
Theoden (complete, but could use more content)
Mordecai (bullet points)
Nerys (half-written)
Arethusa (bullet points)
Bellryn (bullet points- needs a template)
Monica (bullet points- fully coded)
Juice (bullet points- fully coded)
Milo (bullet points- fully coded)
---
Etc:
Recent Clan Activity
[View All]
02/02
Became friends with seafire1023
Maybe in a few years they'll write a buddy comedy about you guys.

12/19

Earned: In Tune with the Runes
Have all eleven elemental runestones in your Hoard.

12/16
Birthed new hatchlings!

Zooropa's Friends (138)






View All