 MakiMakappa's Clan

- Very much longs for a Twilight Oracle's Guise -
Mighty Lair
of the
Reedcleft Ascent





"Stop being reasonable, you can't do that here, this is the Internet. Act accordingly!"


"Adam, you can't fix a sandwich."





If you're looking to trade me a dragon, Imperials, Nocturnes, Guardians and Spirals are my favorite breeds, so try to offer those please.



---
notes-to-self pls ignore


Dragon Names

Blott
Kuro
Shiro
Lazlo
Doku
Rinrin
Kami
Kokekokko
Jarajara
Avulse
Furaijin
Matsu
Kinoko
Zukin
Ongaku
Kyoku (Ongaku + Kyoku brothers/sisters/siblings?)
Rei
Karasu
Pocha
Sachi
Boko / Bōkō
Furin
Namazu
Yomawaru
Zöe
Belladonna
Oriental


Breeding Pairs

Cryptonic/Inkheart - Ice/Fire?
Bento/Eris - Any
Ferris/Pyrite - Ice
Clairvoyance/Pulsar - Any
Herne/Tanabata - Any
Sakura/Inkheart - Ice


Ancestral Inscense --> Wind Scavenging
Skeins of Silky Yarn --> ?
Sandstone --> Light Digging
Sand Creeper --> Wind Foraging


---


Gorgeous scrys I need to achieve someday





DEFINETELY NOT BASED ON A GAME I LOVED, NO NOPE THAT'S SILLY.

Carmine Basic / Carmine Stripes / White Underbelly / Ice





Obsidian Piebald / Pink Paint / Obsidian Okapi / Arcane





White Basic / Caribbean Stripes / Caribbean Okapi / Lightning, Water or Ice





White Basic / White Basic / Crimson Crackle / Plague or Ice




AaaaAAAHhHhhhHhHHHh.

Obsidian Basic / Obsidian Basic / Phthalo Smoke / Water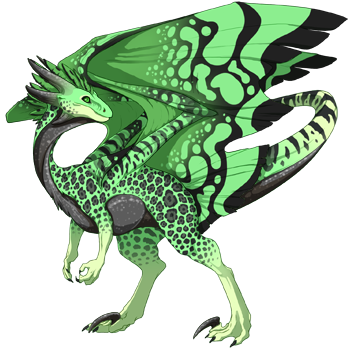 The need levels are off the roof for this.

Mantis Jaguar / Mantis Toxin / Black or Obsidian Glimmer / Nature or Ice





HOLY COW, WANT WANT WANT.

White Basic / Obsidian Rosette / Obsidian Okapi / Ice




BENEDICT CLEMONMOORE

Brown Basic / Brown Seraph / Chocolate Stained / Fire




Obsidian Basic / Jade Shimmer / Peacock Capsule / Ice





Obsidian Basic / Obsidian Basic / White Scales / Ice





Driftwood Petals / Mantis Alloy / Mantis Glimmer / Light




Apparel Wishlist / Stuff I need to get at some point





Gilded Crown
Atumnal Wreath
Winter Wolf Cape
Windbound Masks
Bamboo Breeze Capes
Sanguine Plumage, Powerpack Coat, and Twilight Oracle's Guise
Phantasmal Halfmasks
Kelpie and Unicorn guises
Swashbuckler's set pieces
Time Turner's Sandglass
Hip Black Frames
Katanas
Ebony Antlers
Darksong Haori
Cyan Delver's Lamp
Cosmologist's Fieldtools
Metallurgists Forgetools
Boneyard Tatters
Archivists Spellscroll
Frigid Fugitive Shackles
Tricktouper Crown
Frigid Armband
Electricians Armband
Naturalists Adornments
Golem Gauntlet
Starseer's Sash
Gustborne Balloon
Seashell Mantle
Corsair's Seaspray Cap
Leafy Gladeboughs
Trickster's Bellcap
Night Sky Silk Scarf
Skeletal Chimes
Electrified Sash
Starseer's Sash
Whirlwind Sash




Skin/Accent Wishlist




Masked Harpy Ally F Imp
Kelp Beds
Wing Chimes
Shadow Within
Twilight Brambles
Festival Lady
Merry Go Round
Sundae Best CM
Captive Illumination
Riptide
Longneck Magi
Potash Peach Keeper
Woodland Turkey
Magic Erosion
Earthen Tribute
Blackwing Croaker
Celestial Hues
Cursed Bat
Sunbeam Sentinel
Dragonhome dawn
Ruby glow tentacles
Wispwillow magician
Arcane dancer
Sun seamstress
Ethereal Planet
Kite dancer
Coarsefur Yeti
Blessing dream
Frozen berries
Inked Coatl
Furnace Queen
Cursed watcher
Freezing Breath
Astronoodle
Raven Born M
Deep sea Galaxies
Trollkarlen
Fun Guy
Curious Companions
Silver Cleric
Beast from Below
Autumn loreweaver
Maple breeze
Wilds shaman
PlasmaBelly
Rainbow Scales
Mana Relic
Research Notes
Neopolitan delight F
Wonder Sky
Cold Hearted
Rafflesia Fairy
Runeborne
Digital Revolution
Basilisk
Nochnyr
Psywurm
Peacock Scorpion
Raptorik Warrior
Glade Stream
Veins of Gold
The Youngest God
Jeweled Octoflyer
Ancient memories
Ancient Soulwarden
Hewn Spectre
Silver Springbok
Runeborne
Tropic Tides
Mother's Trinkets
Combustion
Redwinged Owlcat
Star Collector
Tricky Brambles
Aurora Machinery
Plasma Taucher
Kingfisher
Shadow Within
Pixie and Whisper
Pillar of Ages
Cursed Watcher
Gambler's Goop
Starwood Trail
Cloudsong Guard
Stonewatch Harpy
Ritual Ravager
Warden's Coat
Maple Breeze
Windsong Adept
SS-Pure Future
Baby Universe CM
Baby Universe FM
Cradle of Goo
Blue Alien NM
Yellow Alien NM
SS - Legendary Owls
The Waning Moon
Lullaby of the Moonlight
Thrymr's Night
18 - The Moon
Moonlight Trees F Imperial
Vanity of Grandeur
Fairy Hoarder - Snapper
Ciel Corruption
Foxmarked F
Moonpearl F
Moonlight Runes
Dasher
Golden Spring
Fairy Hoarder - Spiral
Excessum Svar
Frosted
Runic Roamer
Scythe Kamaitachi
Dark Motherbeast
Kitsune

Vista wishlist

Ghostlight Ruins
Training Fields 2
Redrock Cove
Starfall Celebration
Crystal Pools
Bamboo Falls
Alchemical Formula
Strange Chest
Boreal Wood
Hourglass

just for reference pls ignore

http://www1.flightrising.com/forums/cc/2103505/1#post_2103505




To the Mods: VincentAnderlin and I are friends, and will often gift each other and use the same IP. Please do not ban us.

Jumpingcoolmoon is a friend of mine, and we may trade unfairly or frequently gift eachother. Please do not ban us.

ClayTheMudwing is a friend, so we may trade unfairly or freqently gift eachother. Please do not ban us.

Luxden is my older sister and we may trade unfairly or frequently gift eachother. Please do not ban us.
Recent Clan Activity
[View All]
11/16
Birthed new hatchlings!
1 Fae Male, 1 Fae Female, 1 Guardian Male

11/16
Birthed new hatchlings!
3 Spiral Male

11/16
Birthed new hatchlings!