 Anansi's Clan

The Spider God
Ancient Lair
of the
Forum of the Obscured Crescent


EXALT
:

to elevate by praise or in estimation : glorify
to raise (someone or something) to a higher level
to raise in rank, honor, power, character, quality, etc.; elevate:
To deny this honor, is cruel.

Please scroll on for
clan info/lore
wishlist

and policies on business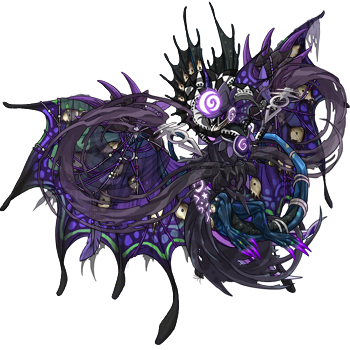 Venomsilk, the clan representative, is quick to greet you.
"If you have a business proposition, let's discuss it in private shall we? We do not breed with those outside our own clan, and if something is not for sale, it is simply not for sale.
Oh...and if we don't know who you are, we simply will not accept your friend request. Don't take it personally. Or...do. That's up to you. "









The Circus of Spiders begins!
One of Anansi's many forms is a dragon brood mother known as The Venomweaver.
Though nature dragons are usually the ones associated with venom, the trickster is allied with Shadowbinder.



It's popular for dragons under The Venomweaver's wing, to take "Venom" or "Weaver" as part of their names to show their dedication, though all of them weave a spidery feel into their chosen appellation. Those inducted from outside their own nests, take the name, and memories of ones who've gone, or else such precious things are passed down to offspring.


Though they lay many eggs, they only really consider the ones who stay with them as their own children. The spider dragons believe heavily in fate, and luck, being gamblers and gamesters by nature. They believe their hatchlings will end up where they are meant to be. Most hatchlings are offered for sale to other clans, and the ones who remain, are then divided. Some are chosen to remain in the circus, and some are chosen to serve Shadowbinder. If they are not yet deemed worthy, they are trained before they are exalted to the Shadow Mother. Anansi prefers to be alone.
Though Anansi has never been seen, the spider dragons insist she does in fact exist, and that she may be watching you with her many eyes. She is allied with Shadowbinder for mutual benefits. Mostly, so that dragons are not exalted to her. She does not want them.
"shawty got the applebottom jeans, the boots with the fur, the breastplate of iron +10 with the +25% fire resist enchantment." R.I.P. My friend. I miss you, Mikey.
Recent Clan Activity
[View All]
09/18
Birthed new hatchlings!
2 Fae Female

09/16
Birthed new hatchlings!
2 Fae Male, 1 Fae Female

09/16
Birthed new hatchlings!
1 Mirror Female

Anansi's Friends (26)



View All