 Biologiquill's Clan

Quoth the Raven: "Your tax return is coming."
Venerable Lair
of the
The Lightning Farm

Lore is currently being reworked
It feels like you've been wandering for years without seeing anything. The Stormcatcher's deserts are vast and empty, only the occasional cactus or rock breaking the monotony, and few if any clans seem to have made this particular section of the harsh landscape- far away from the life-giving resources of the ocean as well as the Tempest Spire looming above- their home.

Metal clangs beneath your feet.

You look down and find that you're standing on a hatch, a small entryway just big enough for an imperial willing to go through a tight squeeze, out of place in this absent landscape. Curious, you reach down and pry the hatch open...
Today is gorgeous. The skies are clear and bright, and an intent, gentle breeze brushes softly through the air. In the distance, hatchlings play and tussle, enjoying the weather while it lasts.

You haven't looked up in a while when a shadow falls over you. A cloud? You had seen none before, and it would have had to move awfully fast to cross the entire horizon so quickly. You turn your eyes upward, and it is not a cloud but an airship that greets your vision, massive and many-winged.

The hatchlings begin yelling in joy and excitement. This is the Lapin a trader's ship that stops by your clan at least once a season. A smile tugs at your lips. Maybe this time you'll beat that Ridgeback at cards...
Your clan has been expecting some traders to come through town for several days now, but the higher-ups have been fairly secretive about who they are. You were expecting a pleasant surprise, possibly some rare goods from other regions kept quiet for fear of the caravan being hijacked. Maybe some honey from the Windswept Plateau?

It's been nearly a week since they were supposed to arrive, though, and you and nearly everyone around you is beginning to give up hope. An air of disappointment has been hanging over the clan for days, everything somewhat more somber than usual, and work ethic is decreasing noticeably.

One morning, however, you wake up to laughter and excited chatter outside of your window. You rush outside-- are the traders finally here? Before you can spot them, a bright, colorful light flashes right in front of your face. You stumble back, temporarily blinded, and trip over some barrels outside of your house.

"Hey, hey, are you okay?" A hand grasps yours, pulling you upright. As you blink the spots of color away from your vision, you come face to face with a mottled gray Coatl, who grins at you before taking off to rejoin his crew. Your eyes widen.

Two Ridgebacks stand atop a massive, rolling, treaded vehicle. Metal plating glints in the harsh desert sun, embedded in the neck of the male; the female, neck craned nobly, scans the crowd with a shrewd gaze. A third Ridgeback, a Snapper, and a Guardian follow behind, roughly in step with each other. A Mirror perched on the back of the vehicle is launching fireworks, mostly up into the air. A Spiral circles in the skies, cutting marvelous patterns through the air.

"SO," The augmented Ridgeback calls, voice booming over all the chatter, "I HEARD SOMEONE HERE WANTED TO BUY A BOMB!"

...You're beginning to get the impression these aren't normal traders after all.
---
Mods- DaveRoth and I share an IP address some of the time. The rest of the time, I am at school and there are probably several FR players connected to the network. I also sometimes share computers with Vikusen.

Dream dragons:
Tundra F, Blood Poison/Teal Toxin/Caribbean Glimmer(Thank you BloodyAngel12 for gifting her!)
Any breed/gender, Sanguine Skink/Carrot Toxin/Obsidian Thylacine
Any breed/gender, Teal Tapir/Cantaloupe Striation/Cantaloupe Glimmer or Capsule
Snapper M, Flint Wasp/Spruce Bee/Thistle Filigree
Ridgeback M, Carmine Python/Gloom Shimmer/Metals Glimmer
Any breed/gender, Copper Petals/Mantis Noxtide/Sunset Glimmer
Spiral M/F, Mantis Tapir/Violet Toxin/Nightshade Ringlets/Shadow Dark Sclera

Things to get:
Lightning Festival Everything
Several Gaoler Scrolls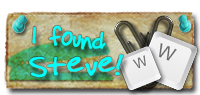 Recent Clan Activity
[View All]
07/17
Birthed new hatchlings!

07/04
Birthed new hatchlings!
1 Guardian Female

07/03
Birthed new hatchlings!
2 Fae Male, 1 Fae Female

Biologiquill's Friends (24)



View All