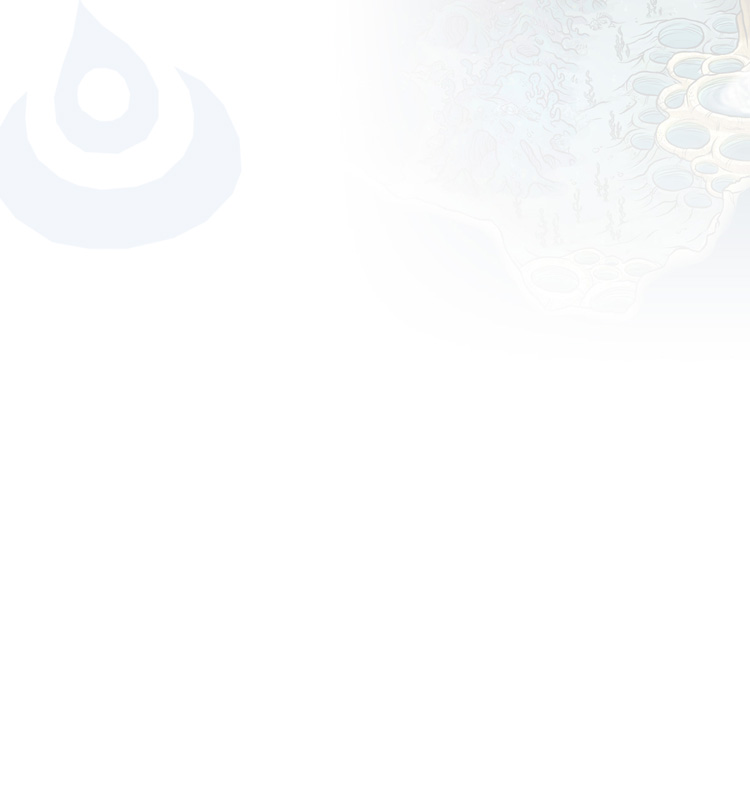 swaggiep34's Clan

Potatoes and pie and welcome. (FR time+3, she/her)
Venerable Lair
of the
Leviathan Trench
I ACCEPT RANDOM FRIEND REQUESTS :)
I don't bite!
Account Status: Currently online when I can
Remember: Any unnamed dragons in my lair are for sale!
Gifts are appreciated, but not required! *uses awesome Jedi force powers* YOU SHALL SCROLL DOWN NOW

(WELCOME TO RENEGADE REEF)*You swim through the ocean, admiring the coral and fish of all shapes, sizes, and colors. Glancing up, you see the glint of the sunrise against the water. Uh-oh, you better get home soon. The hatchlings will be wondering where you are.You are about to swim back to the surface of the sea when you notice a soft glow out of the corner of your eye. You hesitate, looking back and forth between the ocean floor and the sky above you. Well, you go out for a swim every night to explore, don't you? You can't help but swim down towards the light, promising yourself that you'll go home straight afterwards. You do not want your clan to question your loyalty.
You swim for a while, until you finally find the source of the bright gleam. There are luminous pearls and brilliant shells everywhere. All kinds of underwater animals are swimming in front of the treasures. There are plants and coral surrounding the animals; They look quite at home in this beautiful place.
The animals stop when they see you, and immediately go to hide or camouflage (or both) after. They hesitate for such a short amount of time that you start to question if they even stopped at all, and you were just seeing things.
Without the animals in the way, you spot a dragon-sized hole in between the pearls and jewels. Unable to contain your curiosity, you peek in.
What you see is incredible. There is a room, with another hole at the other end. Inside that, there is a whole clan inside, hidden from the world.
You were hoping to take a look around going unnoticed, but a glistening sky blue mirror dragon already saw you. She shoots you an icy glare, then calls through yet another hole in the wall, one you didn't notice, since it was hidden from view. "Oceanwatcher," she snarls, her eyes still not leaving your sharp claws. "One of them has come." A slender imperial dragon slithers from the shadows. "Traveler," she says, mild curiosity in her voice. "How have you found us?"*(WELCOME TO RENEGADE REEF)
Wishlist:
Apparel (Any cats are going to be hugged and snuggled and loved forever :) Anything that's water based, and sylvan stuff is cool too. I like filigree rapiers as well)
Festival stuff
Familiars (Mostly past festival familiars. If they're from this year, no thanks, I can buy them myself. I'm a big saver-upper)
Treasure (Lol thanks for the charity I'm broke)
Gems (This is pretty much my main currency. I use treasure only to expand on dens, and save it all up just for that purpose, since I keep running out of space. Gems are what I use to actually purchase stuff. This would be great if you can spare some)
Accents/Skins (Yes please! I don't have a whole lot, and can never spare or save up enough treasure/gems to purchase any. If you have any extra skins and accents and/or stuff that you don't want, pass the junk on to me)
Art (I have lots of dragons that don't have any, take your pick!)
Genescrolls (This would be very helpful, as I'm not often able to purchase any due to my inability to save up gems.)
Huggles XD
Friends XD XD
Dragons (They can clog up my space easily, so don't show me the pretty ones or I'll be obliged to buy them XD But if you have any unnamed dragons that look anything like the eleven deities, I'm in. Show them to me, please, and I'll gladly buy them for a reasonable price. I'm open to negotiations!)
(THE FORGOTTEN LEGEND)*You squint your eyes against the glare of the sun and soar towards the glint of the ocean below. It's a burning summer day, and you thought the cool waves washing over your scales would be a refreshing stop your sweat from trickling. You might as well catch some fish while you're at it; There are hungry hatchlings back at home.
You dive into the water, relishing the feeling of the cold against your wings. Closing your eyes, you enjoy the moment.
A delicate fin trails over your wing, and your eyes pop open again immediately. A colorful fish is swimming around you, blowing bubbles happily. It seems plump. You narrow your eyes as you think of how happy your little brother will be when he sees you bringing home such a juicy-looking snack.
Your wings give you an advantage as you race through the water, following the fish. Out of the corner of it's eye, it sees the flash of your talons. The fish's eyes widen and it swims quickly towards the safety of a coral reef.
Ha, stupid fish
, you think, smirking.
You can't out swim me!
You put on an extra burst of speed and continue to chase the it.
The fish starts to rush in wild circles around some rock formations. You roll your eyes. You are about to attack when you notice something glistening stuck in one of the rocks. You meet the fish's silver, knowing eyes as you realize that it lead you here for a reason.
You swim a little bit closer to the shiny object as the fish gracefully glides away, and see that it is a gemstone of some sort. It is in the shape of a single drop of water. The gemstone is a dazzling blue. Translucent pearls, sparkling with their creamy white, surround the hole the gemstone is lodged in. Shells of all kinds form a protective circle around the rock where you found the jewel.
How peculiar
, you think as you circle the rock in awe and wonder.
Peculiar, but beautiful.
You shrug and are about to leave when you see that claws have carved the rock, scarring it with marks that must've been ancient, because they are now shallow and hard to read.
After much difficulty, you are able to decipher the claw marks. They are in an ancient language you thought was forgotten long ago, but was still taught to every hatchling: Dragoneque.
The words read this: "A noise thunders deep in the ocean. Pearls all over the sea lose their shimmer, and waves crash mercilessly. The dragons of our flight notice these strange happenings, and fear that the worst is about to come. We have become monsters. We've turned on our own kind. We sacrifice two dragons to the Tidelord every full moon.
Food is scarce. Disease is spreading. The Great Pillar, the one that we have payed our respects to for so many years, has shattered. Shadows have come across our lives. Our whole flight is swallowed in darkness. We shall perish soon. There seems to be no hope. But I know that shining deep within the lurking evil is brightness. There are dragons that will come to save us. Dragons that are led to us by their hearts. Dragons that are braver than any that we have known before. And until they come, I will wait. I will wait however long it takes."
Here, the claw marks end with dried tears. Solemnly, you raise your head to look at the sun and close your eyes. Of all the stories your mother told you when you were a hatchling, you had never heard this one.
You are about to swim away when you notice a trail of seaweed leading to another rock. This one has a moonstone in it. A gold dragon is carved into the precious gem. Underneath are the words, "The dragons have come." Beneath that the legend on the last rock is continued. Curious, you read what the words say.
"The dragons have come. They saved our flight, but they broke rules in the process; Rules that have been honored since the beginning of time. What everyone else sees is betrayal, but I know that they broke these rules for our safety. So I have offered to hide them, and I have spread the word to all the others who need my help. I disguised my home with the name of Renegade Reef, and over time it became a real reef, with a real queen and real guardians. I can not be more proud of what I accomplished; It will be the last thing I do before lying down to slumber, knowing that our world is safe." You realize that he must've started to 'slumber' before he knew that the Beastclans would come.
Determination surges up inside of you. He may have died, but he left his reef behind. You promise to yourself that from this day on, that you will always look for Renegade Reef, for the brave and noble dragons in the forgotten legend.* (THE FORGOTTEN LEGEND)
Renegade Reef is a refuge for dragons fighting in the war against the Beastlclans (this is why you will see dragons of different flights here). Some of these dragons were born here. Some have committed crimes, crimes that were breaking the rules of everyday life in the dragon world, but were done for our own sakes, in ways that only the dragons who live in Renegade Reef understand.
Our reef is united, therefore our reef is strong. This is why these dragons have fled here: Because they know this. They know of the songs the wind sighs in the trees, telling of the brave and noble dragons of Renegade Reef, of the freedom they have. They know of the legends the rivers whisper, stories of the history deep within the mighty place that the most fearless dragons call home.
The dragons who have retreated to the safety and freedom of our reef have almost given up. They almost lost hope until they remembered the very words that had been murmured into their ears the moment they took their first breath of air: 'The Renegade Reef brings salvation. The Renegade Reef brings freedom. Follow the brightest star on the darkest night. Travel when the moon is still bright. Track the talon prints hidden deep in the sand. Listen to your heart, and your heart alone. The mind doesn't matter. Listen to your heart, and your heart will lead you to your destiny.'
These dragons now know it was not a silly legend, for they have found the place they were seeking. They have found our reef, eons ago, and they found our ancestors.
It is said that only the dragons destined to come to this reef know the legend, for it is a secret that flows in the blood of the ones that truly belong here.
Some found the reef. Some have died trying. And some are still looking, seeking the freedom and opportunity of the lives those in Renegade Reef live.
Things you need to know about me:
Girl. Please refer to me as she/her :)
3 hours ahead of FR time; Keep this in mind. If there's a message that's very important and needs an instant reply, give it to me during the DAY, please. Available Sundays after 12:00 and after Fridays after 3:30. Any other time, comment on my profile really quick to see if I'm on. If I am, I'll probably reply right away.
Favorite colors: Blue, green, purple
Cats or dogs: Cats for the win
Ice cream flavor: Blue raspberry, grape, green apple, lime, or lemon
Always available for a chat, trades, 'business talk'
Birthday: May 14th. Gifts would be great (hint hint hint XD)
37% Ravenclaw, 29% Gryffindor, 24% Slytherin, 10% Hufflepuff
I absolutely LOVE Warriors
I like Wings of Fire ok, I guess...
Recently became a Star Wars fan. Now also obsessed with anime
Never read Harry Potter and yet because of the nerdy world around me I know I'm a Ravenclaw/Gryffindor XD
While any gifts are greatly appreciated (but definitely not entirely necessary), treasure is the one thing I need most. Of course anything else would be awesome!
And.... yeah. Derp :P :3
SNOWDANCER'S PROPHECY OF THE MONTH:



Beware of one that sets out to betray our king

Beware of one that plans to take over

Beware of one who is starting to act

Beware one creeping closer and closer.
Our Lair's Official Poems:
HAIKUS
The sea is alive
And we're thankful for our home
In Renegade Reef
In the water flight
We all respect each other
We are happy here
The coral and fish
The magnificent colors
Our magical home
STANDARD POEMS:
The sun glints on the water
It glimmers in the sea
It sparkles through the ocean
Shining so carefree.
SONGS:
Welcome to the water flight (welcome)
We live here during day and night (welcome)
The ocean gives us what we need (welcome)
We are who the Tidelord leads (welcome)
The blues and greens of the raging waves (welcome)
The fish and coral, shells and caves (welcome)
Welcome to the water flight (welcome)
We belong here during day and night (welcome)
Welcoooome.... to the waaaa....ter..... fliiiiiight!!!
🌊🌊🌊🌊🌊🌊🌊🌊🐠🐠🐠🐠🐠🐠🐠🐠
Pie is pie. Potatoes are potatoes. My fierce clan agrees.
🍩🍪🍨
WELCOME TO RENEGADE REEF
Hi! I'm swaggiep34 :3
MY GOALS:
1. Have 150 familiars (Completed)
2. Get art for ten dragons in my lair (Completed)
3. Give at least one piece of apparel to every dragon on the second page of my lair (Completed)
4. Come back from vacation (Uncompleted)
5. Open up your dragon shop again, lazy (Uncompleted)
6. Have at least five dragons named after a gemstone, either real or made up (Uncompleted)
7. Expand lair this month (Uncompleted)
8. 170 friends. Let's do this. (Uncompleted)
9. Make temple priest dragons and deities, one for each respected flight (Done so far: Water, Wind, Light, Shadow)
10. Win a raffle this month (Uncompleted)
This is all I'm going to try for now. By the end of the month, I will get rid of the ones I've already completed, and keep the ones that I haven't yet. Then I'll add more goals until I have 10 again, to finish by the end of the month, and repeat the process. If eventually the goals I haven't completed build up and there are 10, then I will expand the amount of goals for that month by 10 more goals, every time that happens. Then if I have no uncompleted goals anymore, I will reduce the amount of goals to 10 again.
WHERE ELSE IS SWAGGIEP34?
swaggiep34 on
scratch.mit.edu
swaggiep34 on
animaljam.com
andreanaleeps345@gmail.com
on
gmail.com
swaggiep34 on
pintrest.com
swaggiep34 on
dragcave.net
(Please tell me if my eggs are sick!!! You can find them in my forum signature. Click on them to help them grow!)
swaggiep34 on
twocansandstring.com
swaggiep34 on
imgur.com
hailikepotatoes on
pokefarm.com
THINGS I CAN DO FOR YOU:
Lore for 800 treasure
Advertising for your dragons that are for sale
Trade items and dragons, etc.
Gift reward: I will track you down and thank you over and over until your ears bleed and you beg for mercy!!!
Update: I now have a lore and art shop! Everything is really cheap! Take a look please :3 (i'm lonely XD)
http://www1.flightrising.com/forums/art/2100716
/\
l
Thanks to: Anyone who buys my lore or dragons!
-swaggiep34 :3
Recent Clan Activity
[View All]
10/26

Earned: Level 20 Fishing
Reach a level of 20 in the Fishing skill.

09/18

Became friends with CelestialNarwhal
Maybe in a few years they'll write a buddy comedy about you guys.

09/08

Became friends with ClockworkEclipse
Maybe in a few years they'll write a buddy comedy about you guys.