 Osprey72's Clan

The duty of youth is to challenge corruption ~ Kurt Cobain
Ancient Lair
of the
Tempest Spire

Welcome, friend, to the Clan of the Broken Wings
*cool hand drawn clan symbol to be inserted here*

C l a n
of the
B r o k e n
W i n g s


.
.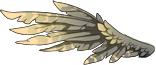 .
L o r e
.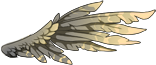 ....


We are a small clan of dragons who live near the Tempest Spire, we do our best to attempt to survive and don't always succeed. But hey, at least we tried. We started off living in a small lair in the Emberglow Hearth of The Ashfall Waste. Not the best decision. You see, a lot of dragons kept getting burnt in the molten lava and not many of us were blacksmiths... like none of us were.

So yeah, we didn't fit in at all. After a while of suffering, we figured that the Ashfall Waste, as beautiful as it is, wasn't the best place for us. So, of course, we moved to the neighbouring land of the shifting expanse! Another bad idea. Although it was much better than the Emberglow Hearth, it was still very barren and instead of dragons getting burnt they were getting shocked or electrocuted. But still, we decided to stay, and although it's not the best place ever, the clan has continued to grow here anyway. We eventually got used to the occasional dragon getting electrified and made our home in the Shifting Expanse.

Our 'lair' consists of a collection of misshapen buildings found on the edge of the Shifting Expanse. Like the very edge, near the ocean edge and closer to the ashfall waste than the sunbeam runes. It's a nice place, besides the lightning, the lack of drinkable water, lack of nice vegetation and the fact we still don't really fit in here much. It's got lots of electricity, which we don't know how to use, amazing views and our children are being born with beautiful blue eyes. Dragons come and go, some via the exalt cannon and some off to new lairs.

Our clan seems to be a happy, relaxed one, and it is. Although it wasn't always like this and there is unlockable backstory™ but not now, we'll save that for another time. So please, enjoy your stay!


.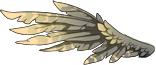 .
L i n k s
.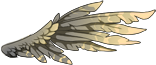 From:
http://www1.flightrising.com/forums/cc/2257922
---
---
Afterwords (where I continue rambling):
Time for a little update that won't change for like a year.
I FIGURED OUT A CLAN NAME! I took me so long and now we have a long name that I dunno how to shorten and now I have to change the name in all the non-existent lore I 'wrote' which I'm not gonna do for a while. But whatever
And guess who got a banner! (thanks
AkechiCrow
for showing it to me)
And I name all my unnamed fodder 'Cadet'
And please, send me a message or a friend request! I love talking and making friends with new people!
I do have a Hatchery as a work in progress right now, however, I need a bit more lair space before it actually happens but it
will
happen!
I think I might start dating these ramblings, anyways. I'm getting bored of my lore, I've got too many dragons and I've started to realise that my clan dynamics are slightly communistic... not really what I wanted. So I might turn the clan to more of a city or castle than a 'town' although I will change flight first. 6-7-19
Recent Clan Activity
[View All]
07/12

Became friends with Kryda
Maybe in a few years they'll write a buddy comedy about you guys.

07/08

Became friends with VoidDragon76.
Maybe in a few years they'll write a buddy comedy about you guys.

07/08
Birthed new hatchlings!
2 Imperial Male

Osprey72's Friends (29)







View All