 ArcaneShadows' Clan

YEP I'M NORMAL [so much sarcasm]
Lesser Lair
of the
Crystalspine Reaches

Note to Mods: I play this game on my computer sometimes with this account, and sometimes on my iPad. Hope that is okay :)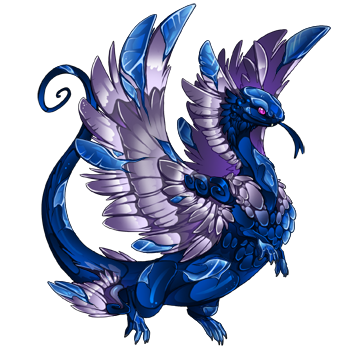 This is my dream dragon. If you have a dragon similar to him, please please ping me!
Eye color does not matter. He must have the same genes and be in the same color range though. Must be a male Coatl.
A long, long time ago there was a book. It was a very important book called the Incomplete Book of Dragon History. It was written by a very smart scientist. He was the Arcanist´s son. This scientist was the equivalent to a dragon Albert Einstein. But when the Arcanist saw the scientist´s book he banned his son from writing in it ever again. Although the book WAS a book,(as the Arcanist loved them) the book was banned material, it included facts about how the Arcanist had brought darkness to their world. The Arcanist hated being reminded of his failure.
So because it was banned, the book lay incomplete on the scientist´s desk for hundreds of years, collecting dust and growing old.
When the scientist was about to die, he passed the book onto his grandchildren. His grandchildren, however, had no wish to finish the book so they passed the book onto their grandchildren. The pattern continued like this for centuries.
But finally, the scientist´s great great great great great great great great great great great grandson, a guardian named Toxic, had a dragon in his clan that finally, after hundreds of years, opened the book. The dragon´s name was Mayan. She was only a hatchling, but the moment she snuck into Toxic´s tent and found the book, she knew it was something special. So she opened the book, grabbed a quill, and completed the last sentence of the book in shaky handwriting. And the rift of that sentence that had pulled the clan apart for so long was closed. The Darkest Shadow had begun...
________________________________________________________________
Hello! Welcome to my clan. I am Mayan, leader of the Darkest Shadow...well, er, kinda sorta. Anyways, I have a couple of questions for you, trespasser on my land. The first one is, would you like a cup of tea?
Let's talk.
I have a certain wish list and I'm willing to make a trade - just, um, what's it called again Master? PR or PC or something with a p in it. Wow, should I really be leading a clan? Oh, shush, I should. Sorry, talking to myself. What were we doing again?
Yes, the wish list. Well, here it is:
1.

2.
3.

yeah that's gonna happen
4.

Genes
Opal
Shimmer
Capsule
Bee
Recent Clan Activity
[View All]
11/05

Became friends with BloodGem
Maybe in a few years they'll write a buddy comedy about you guys.

10/24

Became friends with moonwhiskers
Maybe in a few years they'll write a buddy comedy about you guys.

10/12
Birthed new hatchlings!