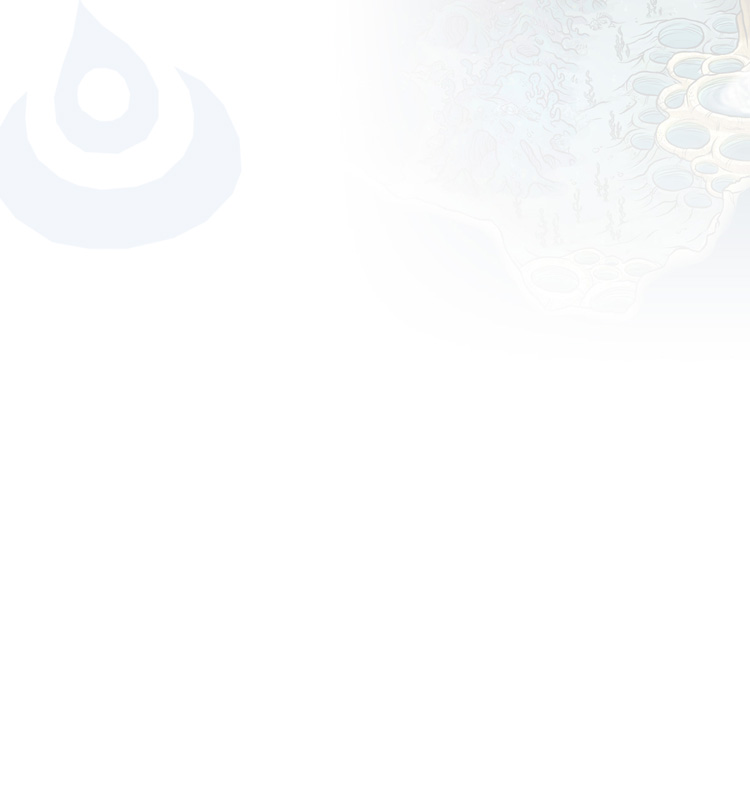 AdminAzure's Clan

Glory: The Day After
Mighty Lair
of the
Fishspine Reef

Pls clicky the children
literally a skydancer hoarder
~~~
placeholder uwu
~~~
To the mods: I have many devices at home (I usually log on FR with my computer, laptop, or phone) and I connect to many different networks very often! WolfTastic and I are also IRL friends and we visit each other once in a while which is why we may share many IPs.
~~~
The Tidrian Garden
~~~
Many haven't heard of this clan, for it was created not too long ago, but deep within the raging waves of Tidelord's domain, a quiet and small clan sits, making their home in a cave with many dens to spare. They call it the Tidrian Garden, home to the many dragons of different species, flights, personalities, and stories. An outstanding garden of colorful and diverse coral and anemone glowing in the center is revealed as a greeting to one's eyes.
That... is the Heart of the Garden.
~~~
Heart - A Flight Rising Novel
Please read my FR book ;w;
(your clan could be in it! :O PM me for details~)
~discord friends get private commissions~
~~~
If I like.. Sent you a friend request without context and we actually haven't had at least a one sided conversation with each other, 90% of the time that would be because I am on my phone and my dumb thing is lagging out. Please be aware of that.
dont hurt me
Having said that, I do accept random friend requests. It makes me feel special ;3;
~~~
I finally won! :D
WINNER(S):
Ark (MapleStory) (im so proud of him;;;)
~~~
Find me elsewhere!
Fire Emblem Heroes
Status: Active
ID: 6256091163
Nickname: Azure
Leader: Dark Sky Singer Shigure
Fire Emblem Fates
Status: Myeh (Inactive)
Game: Birthright (first two), Revelation
MAINS
Name: Azure
Fort: Azurinth
Fort ID: 08649-94070-85592-63233
Name: Crimson
Fort: Fort Ablaze
Fort ID: 08649-94070-85592-63233
Name: Minuet
Fort: Dancing Blade
Fort ID: 08649-94070-85592-63233
Elsword
Status: Active
(I will always hang out in Velder 3. Period.
...Unless I'm on a very new character. Then Ruben 3.)
MAINS:
AzureJustice (Lvl. 99 Richter)
AzureIsBack (Lvl. 99 Bluhen)
HeIsForsaken (Lvl. 99 Herrscher)
Xenolin (Lvl. 24 Lofty: Executor)
OTHER:
Naxterii (Lvl. 84 Arme Thaumaturgy) (I wonder if anyone gets the name..)
StarlitBlood (Lvl. 63 Noblesse)
MyElboySucks (Lvl. 46 Lord Knight)
ILikeWalls (Lvl. 50 Elemental Master)
HairballAdd (Lvl. 25 Arc Tracer)
Milleniume (Lvl. 20 Little Devil)
Demonera (Lvl. 18 Diabla)
MapleStory
Status: Active
(I mostly hang around in the Windia channel, in channels 17 and 18 because random people are scary)
(You'll most likely spot me hanging around with another person (WolfTastic), and feel free to interact with us! You'll most likely become one of our favourites if you interact with us. If she's not there and it's just me, I'm mostly grinding while calling with her. Although, times like that may trigger my temptation to coming running to you)
MAINS:
Netrospec (Lvl. 147 Ark)
Aviiaura (Lvl. 30 Luminous (Light Path))
Activasive (Lvl. 64 Illium)
Vaneyr (Lv. 49 Phantom)
Nirharu (Lvl. 101 Shade)
Reytui (Lvl. 67 Xenon (Lotus Version))
Alibaire (Lvl. 47 Ark (Based off of Albaire))
Erisoshi (Lvl. 33 Evan)
Kiroyuni (Lvl. 106 Zero)
EunWonton (Lvl. 25 Shade)
OTHER:
The following are found in the
Nova
server:
Arkyr (Lvl. 14 Ark)
Treunwol (Lvl. 19 Shade)
Kuroyon (Lvl. 33 Illium)
Zenorius (Lvl. 30 Xenon (Lotus Version)) (I only play as Zenorius with WolfTastic's Xenon, Zenorya)
Vioneos (Lvl. 21 Kinesis)
Kourasmenos (Lvl. 22 Demon Slayer)
The following are found in the
Broa
server:
Aviiaurin (Lvl. 11 Luminous (Dark Path))
Kionaya (Lvl. 17 Wild Hunter)
The following are found in the
Renegades
server:
Kiirui (Lvl. 17 Luminous (Dark Path))
Hakitari (Lvl. 29 Phantom)
Auruki (Lvl. 26 Luminous (Light Path))
The following are found in the
Khaini
server:
Pandoraium (Lvl. ?? Shade)
Kajiyo (Lvl. ?? Luminous)
Merikebi (Lvl. ?? Ark)
MapleStory 2
Status: Active
(You'll mostly/always find me in the North America West server (cause... that's where I am hehe) in channels 55-60. I'll be very quiet in game most of the time but if you happen to pass by me please do say hello. I'll be alone 99% of the time so I would really like it if someone would talk to me on there.)
MAINS:
Albaire (Lvl. 39 Runeblade)
EunwoI (Lvl 12 Soul Binder)
Tsukyo (Lvl. 10 Wizard)
Toriho (Lvl. 10 Archer)
Mihyr (Lvl. 10 Priest)
Higoshi (Lvl. 6 Heavy Gunner)
Auroyuki (Lvl. 6 Thief)
Ace Attorney Online
Status: Inactive, and too shy/quiet to speak up for now
Character: I usually will play as Miles, any them in general. If Miles is taken I may play Apollo. If all taken, I'll just spectate.
Nickname for OOC: azure, AzureJustice
Wattpad
Status: Active
Username: AzureJustice
Osu!
Status: Inactive
Username: AzureJustice
Discord
Status: Active like HECK
Username: AzureJustice
Number: #2287
Dragon Cave
Status: Active
Username (Dragon Cave): AzureJustice
Username (Forums): AzureJustice
~~~
Azure
Any Pronouns | Minor | Bisexual
Henlo, call me Azure~! I'm a friendly bunch so please feel free to talk to me!
I can be a bit crazy at times, especially if you have the same interests as me! Please HMU if you do ;w;
If you happen to become really close to me you might just learn something new! :O
I am a mostly self taught artist, amateur writer, gamer, fangirl, pianist, 'singer', etc.
Canadian! Smack dab on FR Time! (+0 FR Time)
I'm a she, just for everyone's information :3
Few things I like are:
Voltron
Elsword
Wings Of Fire
The Last Guardian
NieR: Automata
Dragons (obviously)
Anime
Pokemon
Warriors
Mystic Messenger
Fire Emblem
Ace Attorney
Detroit: Become Human
MapleStory
The Legend of Zelda
Yuri!!! On Ice
Tales of Zestiria
Seraph of the End
Octopath Traveler
This list is ever growing so who knows what I'll get into next?
Here's some random things I've said before:
"tHERE ARE CHILDREN IN THE CUPBOARDS"
"I've had
visions..!"
"You know what I do when I get a dang poster of genderbent Arme for my birthday? I put it on my dang wall and stare at the dang thing. Beautiful."
"Why am I a sucker for guys with blue hair or anything related to blue? First Ain, V, Lance, now Chrom.. I mean I don't have a problem with that but what the heck."
"I imagine all the Ain classes doing some sort of tap dance in the dark of night."
"My hand will forever be shaky as I draw commissions
sobs
"
"*jumps off of rock and right in front of WolfTastic* Hi my name is ausfdiwghergj"
"eheheh, honk honk"
"Nobody wants me to do my
horrible
top notch Ain impression right? Well... IN ZE NAME OF GODDESS ISHMAEL-"
"I'm just so hecking great aren't I? In my small group of friends I'm that one person who freaks out about seeing Ain in some nice school clothes. MMMMMM"
"WolfTastic, you're here with Ara, I'm here with Ain, and HotDoggo with Luciel. Wat."
"Tfw you're mad at your friend for not guessing a fandragon right and you spam Lucina at her."
"SLICK YOU PIECE OF GARBAGE, YOU'RE MAKING MY DRAGONS STARVE GO FEED THEM"
"Mmmm I want some Kaden tail~~~ k no"
"Note to self: Don't binge watch Fullmetal Alchemist too much for it might affect your dreams. In a good bad way."
"Officially quoting this from Kaden. 'Eeewwww'"
"Officially quoting this from WolfTastic.
'THE UNIBROWS ARE GIVING BIRTH'"
"Tfw you use a playthrough as a walkthrough? Idk is that illegal or something ;;"
"Okay so we got Ryomaface here-"
*begins chanting the name 'Laslow' all by myself in my room* *then all of a sudden it just elevates to..* Me:
"LOOSLEW! LOOSLEW! LOOSLEW! LOOSLEW-"
"HOW COINCIDENTAL THAT WHEN I FEED MY UNITS IN THE MESS HALL RIGHT AFTER I CHANT THAT THE FIRST ONE TO EAT IS LASLOW"
"THE CARROTS PLEASURE SEEKING, I FORGOT THE REST OF THE LYRICS SO PLEASE STOP STARING AT MEEEE"
*sigh* "Kana, what did you find in the dumpsters today?"
"I wake up at 2am in the morning and then go back to bed at 5am and then wake up at 7am because I can sleep just fine ahahaha"
Me: *playing FE on my 3DS with WolfTastic* *decides to voice act support conversations*
*Corrin and Kiragi C support come on*
*EXAGGERATES CORRIN'S HUMMING AND WOLFTASTIC LITERALLY SCREECHES ON KIRAGI'S TURN*
"I see legs and I'm already excited."
"Tfw you accidentally get WolfTastic into Fire Emblem and make her favorite character Takumi just because of a mEME."
"PA SHIGURE PLEASE I'M GETTING DESPERATE"
"I have the right to have rights!"
"I remember ranting about Azama giving me beans once."
"Okay, I'm having like fandom swings here. Wth please me, let's try to focus on one fandom for a year this time and not like MM take over again.. *sobs*"
"I should really play NieR: Automata. I know so much but played so little."
"AAAANND now I got WolfTastic into Mystic Messenger. What am I, like some sort of manipulative person who can get people into fandoms in an instant?"
"I'm like the only person who likes Richter, isn't that right?"
"*plays AoT theme on the kazoo*"
"I'm throwing a nugget fit! AAAAWOOOO!!!"
"The Specter self in me doesn't want anyone to see the rest of my body."
"Smartle my smarts."
"How rood of Nexon to not release Blitz in our region. I claim favouritism! FAVOURITISM!"
"My cough goes
bounce bounce bounce"
"Phantom toont"
"I will always love Ain and no one is going to change that. NOBODY CAN TAKE ME AWAY FROM MY BOI! IF ISHMAEL AND HENIR SAY NO THEN SCREW THEM!"
"This vocaloid song has literally been stuck in my head for three days straight.
My suffering shall never end."
"It's my mating call! Auhhhhh! And then when I give up. EUUUUUUGHH."
"What? I'm still in my house? I should get out of my house. 'Exit home.' *clicks on exit home button*"
"Wait- Why am I in channel 1?! Channel 1 is the plague to us all!"
"FINALLY! MAPLESTORY MERCH THAT I CAN AFFORD! GIMME GIMME GIMME-"
"Vote today for bigger arms for Ishura."
"My decaf pizza is my favourite. I love my decaf pizza~"
WolfTastic: "Merry Chrysler!"
Me: "Oh I'm sorry I'm already engaged to Chrysler."
"Now that I read back at this quotes thing about 25% of these contain me screaming about things."
"I've fallen too deep into the Procrastination Pit."
"yearts"
Me, in a tired and dead inside voice: "You want some food I can regurgitate it."
"I got my dang gross greens again, heck."
"Pink Bean? More like Pink
Mean."
Nicknames/things others have called me (feel free to use them too lol):
Azure
Azuray
Lumi
Ark
The Smart One
Fren
Male versions of my real name
Mispronunciations of my real name
Pure (ya think? >w>)
Eclipse
Sunfire
Other than that I thank you for stopping by :3
blub blub blub
FOR REFERENCE:
Baldwin's Bubbling Brew Visual Guide 3.0
Recent Clan Activity
[View All]
06/09

Became friends with Vixxus.
Maybe in a few years they'll write a buddy comedy about you guys.

05/18
Earned: Level 20 Fishing
Reach a level of 20 in the Fishing skill.

04/18

Became friends with Shadowforce.
Maybe in a few years they'll write a buddy comedy about you guys.

AdminAzure's Friends (53)






View All