 Hikaye's Clan

I would love to be a lore clan
Mighty Lair
of the
Wispwillow Grove

MY BADGES
long drop coli challenge
nocmas 2018
shadow general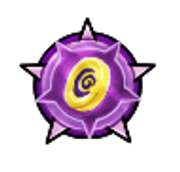 coli drop challenge notn 2018
a very merry winter raffle 2018
prism-o-grams 2018
Fox's wedding Rainbow grab bags 2018
ShadowWyvern15 adorable beastclan badges!
pup scout alchemy lab
January 2019
pup scout cookies
January 2019
pup scout kip's camping trip
Tiered badge
January 2019
what do you meme we are conquesting? Nature 2019
exploration society pp lighting 2019
blooming grove
arena
mire
stormcatcher's hidden chasm pp lightning 2019
monster: nightmare
monster: tooth furball
monster: push-me pull-you
monster: koi wolf
monster: basilisk
bard badge
rogue badge
mage badge
Ranger badge
the tempest trials pp lighting 2019
mirror lovers association
crystaline eclypse Ice 2019
Icedad's Belly Crawl Ice 2019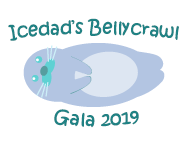 Blanket fort-Cats' choice award 2019
Sornieth Winter Games 2019
general
cross-country
good job Kim!
Ski jumping
fly high Ismail!
solarpunk valightines push 2019
CLAN HIKAYANUM
Hikaye is a fierce and savior tundra male, his fur is the thickest of all and his mane the most majestic, his eyes have seen too much sorrow and have become as purple as the scales of the Shadowbinder herself, Hikaye was following the path of the shadow and the loneliness, his only dream was to please his Deity, one of the last day of the Winter he was wandering alone in the lesser lair of the driftwood drag, looking for the knowledge of the shadow to come over him, enjoying the feeling of the fresh wind between his fur, while he was walking on a log of a draft, smiling obnoxiously at the fishes in the dark water he stumbled upon an hatchling, soaking wet and crying.
The hatchling was a male tundra, his parents had abandoned him or perhaps died, in fact, in the area around him he had seen many Wildclaws footprints. Hikaye felt sad for the hatchling and decided to take him as he was his own son. The hatchling was too young to talk and say his name so at first Hikaye called him "Blacky" for his obsidian fur which covered all the body of the young hatchling. One day Blacky lost himself in the Tangled Wood but after hours he could find the way back to Hikaye by sniffing his scent on the ground, Hikaye was so impressed that he named him Chaser after reckoning that he had an incredible nose. The two of them spent years studying the best way to make sure that darkness and benevolence could become one, since Hikaye was convinced that one did not exclude the other. Finally one day, when Chaser was grown up in an handsome male of tundra, they met a female mirror named Willow, Chaser fell in love immediately and talked a lot with Hikaye, in that day they decided to create
a Clan and made Chaser the leader. He wanted to create a Clan that would accept every dragon in need of an home and in order to achieve his purpose he settled a blood-male line of heir to the "throne" of the clan. Chaser asked Hikaye to help him in his role of leader but he refused, Hikaye in fact wanted only to study and achieve knowledge, for him the Clan was only a way to be less alone unlike Chaser's view that the purpose of the Clan should be to make Tangled Wood safer and more welcoming to every one expecially for little hatchling like he was when Hikaye found him.
Recent Clan Activity
[View All]
04/09
Became friends with Hanelli.
Maybe in a few years they'll write a buddy comedy about you guys.

03/29

Earned: Level 20 Hunting
Reach a level of 20 in the Hunting skill.

03/26

Became friends with Jaspernoir
Maybe in a few years they'll write a buddy comedy about you guys.

Hikaye's Friends (14)






View All