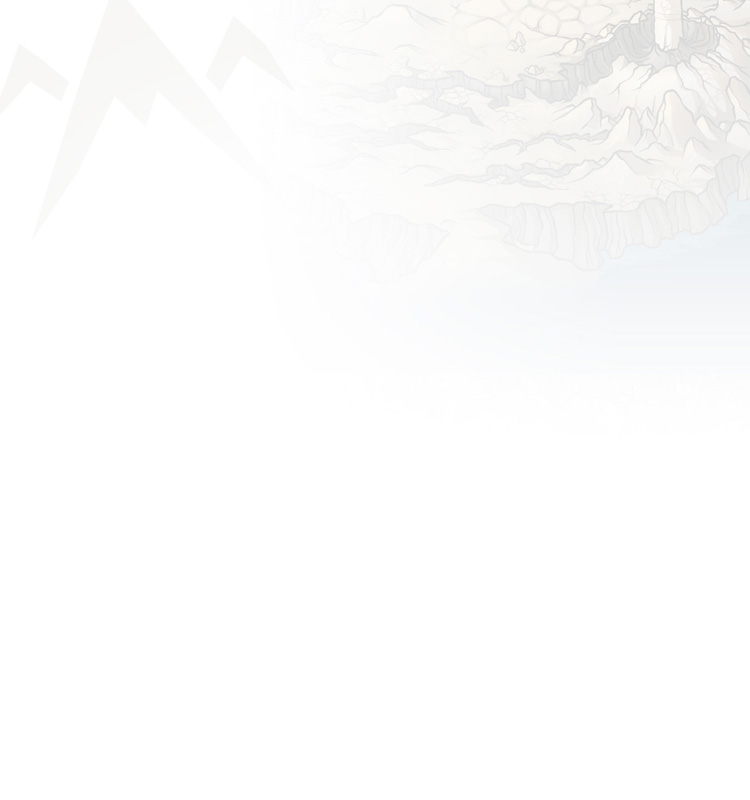 shroudrat's Clan

I ♥ earth tones and mirrors!
Venerable Lair
of the
Cairnstone Rest





---

"Our new clan grew in unexpected ways. A Snapper leading a ragtag group of Longnecks... an Imperial adventurer and her allies... a wandering Fae artist... Dragons turned the soil with their claws, lairs and tents sprang up as if overnight, and Longneck worked side by side with dragon to defend and provide for the clan."

-Excerpt from Dewdrop's journal,
vol. VII: 'Record of a New Clan.'


Clan Menhir is a small Earth Flight clan, numbering between twenty-five and fifty dragons at any given time - hatchlings included. Also counted among its members are a number of Longnecks, who maintain their own camp within the clan's grounds. Perhaps a third of the clan's Longneck members are paired with dragons to work as a team in hunting and defense; the rest remain separate unless there is an overlap in duties.

The young Snapper, Breccia, is viewed as something of a prophet by the clan's Longnecks, and so despite wariness on both sides, relations within the clan are fairly cordial even between species. The same cannot be said for those outside the clan, and on some few occasions its members have been forced to take up arms against their outsider cousins.

Menhir's 'territory,' such as it is, extends in a narrow band along the southern border of Dragonhome. The clan migrates seasonally, spending winters on the coast and summers inland. It's not unusual to see dragons from Menhir venturing into the Everbloom Gardens to forage or scavenging along the edge of the Wandering Contagion. The clan's closest relationship, however, is with a handful of clans that call the Tangled Wood home. Visiting traders are a frequent event, and Shadow dragons are always welcome as guests among the clan.



˄

⋀

˄ Hatchlings & Exaltation ˄

⋀

˄

---

Dragonhome's harsh environment and increasingly aggressive beastclans force the clan to remain small or risk exhausting their resources. It's not unusual for young dragons, once they are old enough to fend for themselves, to be sent to join other clans. Their survival skills make them an asset to most clans, and adaptable to nearly any climate.

Among those who remain, many undertake special training to strengthen body and mind, in hopes of being chosen to serve the Earthshaker directly. The clan views these preparations as a sacred duty, and only after completing their training and being blessed by the clan's spiritual leaders may a young dragon depart on his or her pilgrimmage. They are permitted no weapons or armor, and only such food as they can find along the way. While not all succeed, it is said that those who survive the journey are counted among the Earthshaker's most stalwart soldiers.

Sometimes, strange eggs are found left close to where the clan is camped. The offspring of Exalted dragons, these hatchlings are viewed as a gift from the Earthshaker, specially blessed with Earth magic. Their hatching is a cause for celebration lasting through the night. Occasionally a clan member may recognize one of the hatchling's parents, and adopt the blessed hatchling as their own; other times, they will be raised by the clan as a whole.

If a blessed egg of another Flight is found, the clan will do their best to locate an appropriate surrogate parent before it hatches, typically either a clan or trusted individual of the corresponding Flight.

Recent Clan Activity
[View All]
06/19
Birthed new hatchlings!
1 Nocturne Male, Nocturne Female

06/18
Birthed new hatchlings!
1 Ridgeback Male, 1 Ridgeback Female

06/18

Earned: Fire Egg
Find or obtain an unhatched Fire Egg.