 Abderus' Clan

Son of Hermes. Lover of Heracles. Eaten by Horses.
Ancient Lair
of the
Beacon of the Radiant Eye

out of town until 8/22, mobile only, may not reply until then
c l a n
✦

ABDERIDES

✦
ab-deer-uh-deez, yo
|

b a s e m e n t

.

o f

.

l i g h t

\\\

♞

///

a t t i c

.

o f

.

s h a d o w

|
here we fight or die by
OBSIDIANBLAC
MUL
GOLDENROD




Please note:

I will never behave with intentional rudeness, cruelty, or disrespect. This is the standard to which I hold myself. It is also the standard to which I hold others, including yourself.

It takes so little effort to brighten someone's day. We are so much stronger and more powerful in our kindness than we realize.


please keep your arms and legs inside the goldenrod until the colorwheel has come to a complete stop




R.I.P. Pie Flight



3/1/2018
back from a 3 year hiatus, yeehaw


picked up milk I noticed we were out




note: I work an often soul crushing customer service job. I'm super friendly, but sometimes I get home and I'm socially exhausted. I may hold off responding to your PM/ping until I can give it the respect and attention it deserves if it's been a few days, I forgot. Inquire again! I'll never get mad :)

I will always take treasure OR gems OR mixed, at 1:850. I name all hatchlings, but feel free to rename them! If you need a renaming scroll, let me know c:

oh and
you'll have to pry circuit
from my cold dead hands
you don't understand
it's all we had

awkward gap
awkward duck
🦆

If it's useful for you to have me on your friends list, then by all means friend me! I rarely send out friend requests, but I'm happy to receive them, even if we've never spoken.
FOREVER SEEKING:

OBSIDIAN/

BLAC

MUL

/

GOLDENROD

G1
Notes for Moi:
here you can stalk my chaos
(It's very likely my chaos is out of date xD)
8/4-8/9 - two pairs at Araaska, 11 returning
bestiary left off - Serpentine Lamp, next up
NowViewing #38824 for beige/beige/maize lady imp
PREVIOUS NEST RENTERS
Coronae #154159 (Lightning)
Araaska #21223 (Wind)
ClashingHearts #79522 (Ice) *HIGHLY RECOMMEND
AestheticToaster #190684 (Plague)
Magnhild #178662 (Light)
TheNightsSecret #344485 (Shadow) ...
.
cinnamonbits17 #348446 (Water)-
Lyfe #111664 (Arcane)-
Malware #74749 (Shadow)-
kaelidra #147113 (Nature) -
Tubermelon #8450 (Earth) -
singswithtrees #30446 (Plague) -
Ziegler #285844 (Shadow)
Skin/Accent preorders
(Autopilot #23869) Light's Child 500g - PAID
(Grovey #79114) Emperor Energy (500g - not paid) -
Threads:
Canadian High School Writing Help
http://fr.fintastic.net/
the big nest rental topic
friendly nest rental topic
Festival Skins
Coli Crate Skin Guide
Baldwin Recipes/Levels
Gathering & Grinding Guide
Gem selling thread I like
Things to keep for BaldSwipp
Rad make small sale thingy
free to use cutesy sprite thingies
(Food = Goo) (Materials = Ooze) (Apparel = Slime)
(Familiars = Muck) (Other = Sludge)
Primaries
(Clown-Falc-Pie-Sav-Spec-Tap-Tig)
(Bar-Cher-Gir-Jag-Jup-Pyth-Rip-Vip)
(Pin-Pois-Skink)
(Cry-Iri-Met-Pet-Wasp)
Secondaries
(Cur-Daub-Eye-Frec-Paint-Per-Saf-Stria-Strip)
(Hex-Hyp-Morph-Rose-Sat-Ser)
(Spin-Trail-Tox)
(All-Bee-Butt-Face-Shim)
*snic*
Terts
(Con-Thy-Un)
(Crack-Gho-Lace-Okap-Smoke)
(Cap-Fly-Gem-Rune-Scale-Smir-Spine)
(Circ-Fil-Glim-Opal-Stain)
Osiem awesome banner things
Library Pixel Books
Crazy Cool Dividers
light momma be watchin'
---~~~***~~~---
EVERYTHING BELOW THIS POINT IS PRE-HIATUS NONSENSE THAT I HARDLY EVEN UNDERSTAND. READ AT OWN RISK.
¯\_(?)_/¯
we may have a
slight
male imp problem here...
...and i think there are drugs in the goldenrod.
THREADS I RUN OR CO-RUN
(or fail at running)
|||
|||
FUN AND/OR USELESS FACTS
~ I'm on FR time ~
My FR Player Philosophy:
1)
make jokes, have fun, but don't be purposefully offensive.
2)
share your opinions, but don't antagonize others.
3)
respect everyone ~ pay it forward ~ laugh ~ eat pie.
4)
never forget
: the treasure isn't real, but the people are.
In conclusion,
Oszs wrote:
It's just a game -- I play for fun, not to break kneecaps.
word.
Lair Organization style:
Mullet?
Tidy in the front, sloshed in the back.
NEVER-TO-BE-COMPLETED Sales Thread:
HERE
(just a lot of word fluff and long exalted dergs / gawdbluss.)
THINGS I DO ON FR:
1) overlap apparel in the wrong order.
2) nod authoritatively.
THINGS I LOVE:
1. Goldenrod.
Mulberry. Obsidian.
3. Male Imps.
4. Accents.
6. ALL THE ACCENTS.
...all of them o_o
THINGS I DO NOT LOVE
1. paying for accents.
2. bonding with familiars.
3. counting.
THINGS I WANT/NEED/PINE FOR
A COUNT OLAF DRAGON.



BECAUSE REASONS.







THIS
http://www1.flightrising.com/forums/drw/1458179






oh and






MOAR LAIRSPAZE O____O




---
---
THE ENDZ
*flails majestically*
----
everything below this point is like my garage... I put stuff here... because I might need it... maybe.... someday.... for something...














| __ Bippity __ | __ Boppity __ | __ Mop __ |




http://www1.flightrising.com/forums/gde/1388514




I do this.



sometimes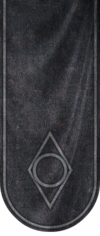 wheeeeeeeeeeeeeeeeeeeeeeeeeeeeeee~!



ON SEMI-HIATUS!

(Sum/2015)



I won't be answering pings/PMs unless they're urgent and/or time sensitive PMs. Thank you for understanding! I wish you all a fantastic summer! :D IF I OWE YOU ACCENT $ AND DIDN'T RESPOND TO YOUR PING, PLEASE PM ME! I HAVE YOUR $ SET ASIDE :)

pixel art @ top by eriophora, who has since apparently changed their name and I don't have their ID# :(
Recent Clan Activity
[View All]
08/17
Birthed new hatchlings!
2 Pearlcatcher Male

08/17
Birthed new hatchlings!
1 Pearlcatcher Male

08/15

Became friends with Katarzyna.
Maybe in a few years they'll write a buddy comedy about you guys.