 searedwings' Clan

Don't close the book - Just turn the page
Ancient Lair
of the
Great Furnace

"Sometimes we are just the collateral damage in someone else's war against themselves." - Lauren Eden
"Until we have seen someone's darkness, we don't really know who they are. Until we have forgiven someone's darkness, we don't really know what love is." - Marianne Williamson
---
---
Reasonable haggles are always welcome,
because everyone deserves their dream dragon!
Dragons for sale are at the very back of my lair~
requests for a baby from any two of my dragons are also welcome.

Many folks have asked me about trades. I will consider trading one or more of my "for sale" dragons for searing emblems, unhatched eggs, or a mix of treasure and gems. I will also consider dragon trades if I think it's a fair trade for both parties.

New here? Message me for a free dragon hook up! I'll let ya pick a pair of my dragons and you can have first pick of the babies as my welcome to FR gift!

Find me on Wajas under the same username!

scroll past this likable nothingness if you have questions!


(my two starter dragons are on page 6, and I know you didn't ask)
(they just wanted me to tell you that they're there)
keep scrolling if you have questions!
---
hey and welcome!
---
if you have any questions about my dragons, feel free to contact me, but I have some typed out just in case!
---
Q:
Your dragons for sale are priced way out of my league, but I really want one! What should I do?
A:
Message me! Or send me a crossroads with your haggle!
ALL
reasonable haggles will be considered fairly! Chances are more than likely that I will accept it. My dragons are priced high to avoid easy purchase for a quick exaltation. A high price makes you think before you buy, and keeps the baby dragons from being exalted so quickly.
Q:
All of your dragons for sale are named. What's up with that? This is really annoying because when I buy, I want to name my own dragons.
A:
I get why you're frustrated. I used to wonder why other people did that too. My personal reason for doing it is that I keep and love all of the parent dragons, and it is very hard for them to see the hatchlings they loved and raised be exalted so easily so early on. Thus, the clan has decided to name every hatchling so that no guilt is left for any parent.
For a dragon, every name holds glory.
**if you bought a hatchling that was named,
and you intend to keep it forever :3, do let me know of your intent, and that you wish to rename it. I will send you a free renaming scroll!
Q:
Why do you change your profile pic so darn much? I can't recognize you!
A:
my profile dragon will change every few days because each lovely derg deserves a chance in the spotlight :3
Q:
HEY! I messaged you a long time ago, why aren't you replying?
A:
**feel free to msg me whenever, i am on weekly! because of my career and fam, i may not answer you right away for in depth messages, so try to stay patient if I dont reply to you within a day or four. :/
Sometimes, I forget.
Or I get too depressed to bother to look.
Shoot me a second message. I promise I'll reply asap.
Also, as a rule of thumb I won't reply to any rude messages! (Don't nobody got time for that!)
Q:
Can I rent a nest of yours, or request to use one of your dragons, but with my own nest?
A:
You can certainly rent out a nest, just message me that you are interested in nesting here so that I stop our clan from breeding further (we are a very *ahem* "busy" clan..)!
As for me renting out dragons, it depends on the dragon itself. I have had people take from me before, so we would also have to come up with some sort of collateral for me to hold on to, like an important dragon of yours or a scroll, which will of course be given back to you at the time your clan has finished hatching a nest with my dragon, and s/he is ready to be sent back home.
Q:
I really want one of your dragons! S/he has a familiar though, and I am unsure if you will sell.
A:
You can always ask, but there are no guarantees. Twice I've made the mistake of parting with a dragon that I really reeeaalllllyyyyyyyyyyy like, only to check back later and discover they've been exalted. Yes, I may have parted with them fairly by selling them to that people that truly seemed to be infatuated by my dragons, but my dragons mean a lot to me, and I won't part with my heart to have someone else throw it away.
In other words, I'll probably be very stubborn about parting ways unless you can show me you care about the dragon personally, or for some reason it means a lot to you (and you have to promise no exalt-sies! now, pinkey swear!).
That's all!
Older dragons in my lair will be nearly impossible to part with, and as stated before, you can ask but there are no guarantees.
---
n2s - Accent: Strands of Fate
---
wishlist
*unhatched eggs
*searing emblems
*original elemental sprites
(light,plague,earth,wind,lightning,arcane,fire,nature,shadow,water)
---
---
exalted dragons I want to remember :
---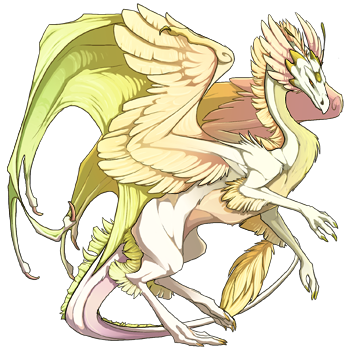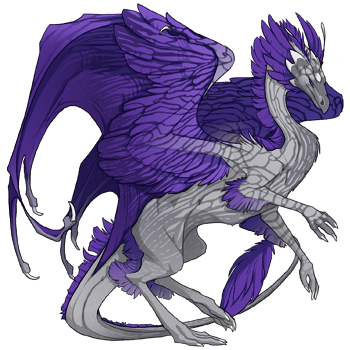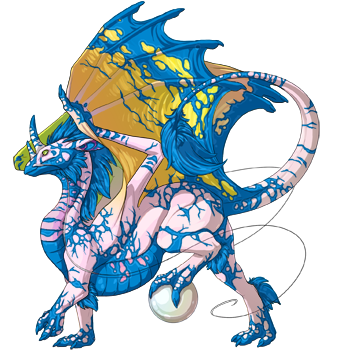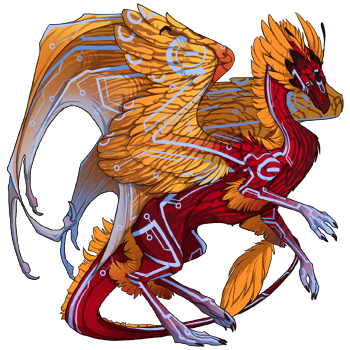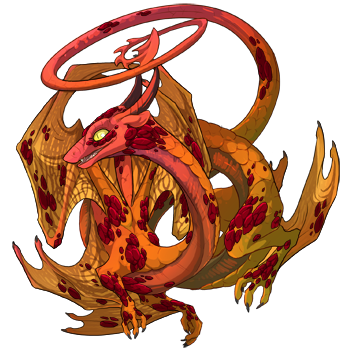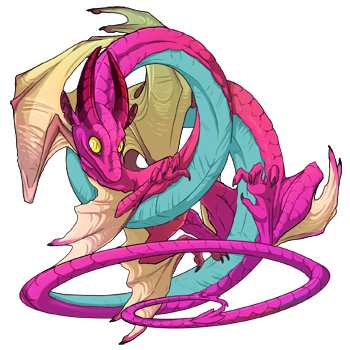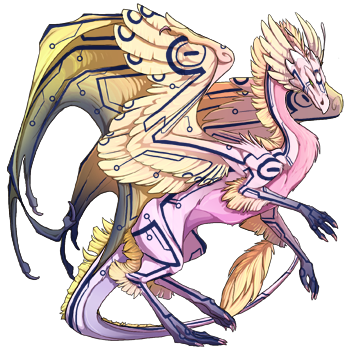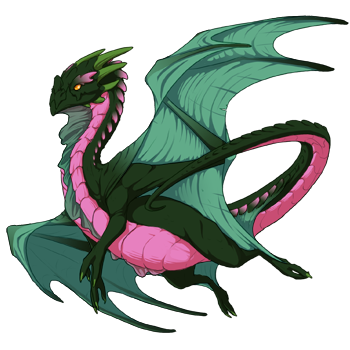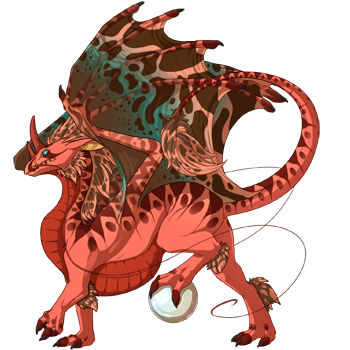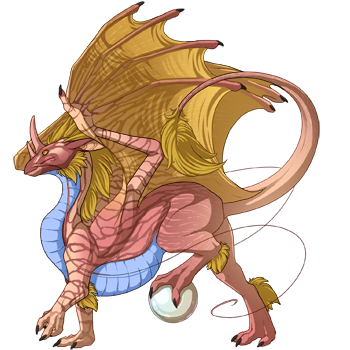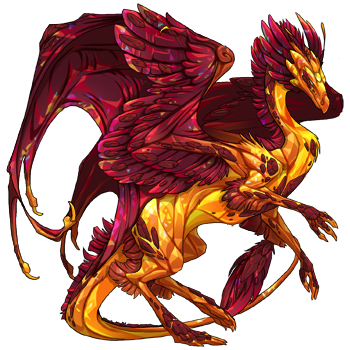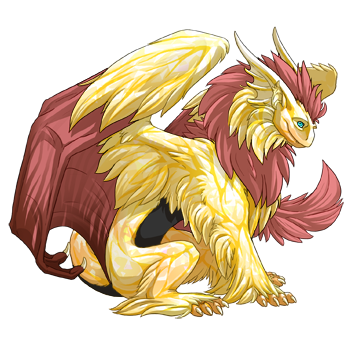 ---
info for me
---
RIP My Crookie Monster - 09/2010 - 5/28/2014 (renal failure)
RIP My Ranger Rick - 06/01/2014 - 6/20/2016 (neurological)
RIP My LuckyMan - 03/15/10 - 9/22/2016 (age)
Recent Clan Activity
[View All]
12/14
Became friends with rosequinn.
Maybe in a few years they'll write a buddy comedy about you guys.

12/13
Birthed new hatchlings!

12/13
Birthed new hatchlings!
2 Pearlcatcher Male, 1 Pearlcatcher Female