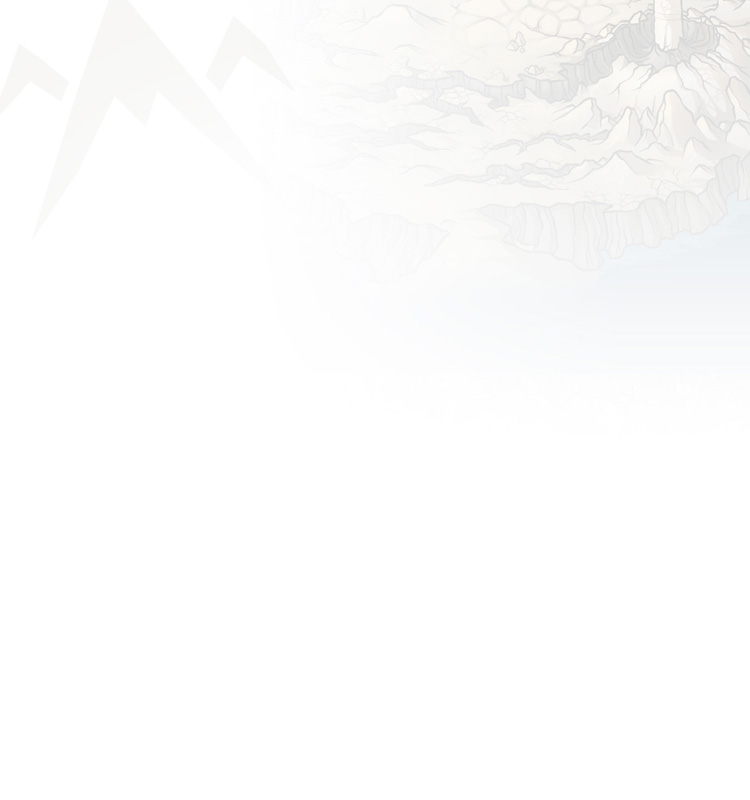 KitalphaHart's Clan

So much to do, so little time
Venerable Lair
of the
Cairnstone Rest

Random friend requests 100% rejection rate
I like unicorns

by Macchi
SO MANY GENES SO LITTLE TIME
Windweave:
Done, for now
Breezebob:
Innocent eyes for every single one. Currently 15
Stain
Jaguar
Rosette
Underbelly
Poison
Shimmer
Speckle
Glimmer
Wasp
Seraph
Python
Capsule
And then Boggle when he gets a color combo I like a lot, so scatter
I have others, but they can wait for now
Gaolette can wait, too
Clan lore reboot:
Ongoing. Slowly
Lair organization-
Windweave: main clan, all permas, most partnered up
Breezebob: permababy sub-clan
Sengoku BASARA: PUT CHA GUNZ AWN
Pride: Ace, Aro, and possibly gender if I get that sorted out
Other: random fandergs that do not fit in the above as well as meme dergs
Fodder etc: fodder, obviously. Also breeding pairs for one of the above tabs. The non-permanent residents tab
Click image for full size
The clan's lair, as it is, is connected to the others by one extremely long walkway, which is usually only used by snappers, children, and Clan Breezebob. It is rather offset from the rest of the Cloudsong clans, with the clan guards generally making sure the kites and bladders are still supporting the rafts properly. There is the outer triangle, which connects the floating entry, Clan Breezebob's raft, and the nest raft, the two largest supported areas, and they are most strongly supported.
Each "room" is supported by an inflated bladder and wind magic. The floors are solid, but the walls are made of cloth, treated to withstand the weather, and able to be raised for sunny days. The walkways between the private rooms and the public rooms also have cloth covers, but those are usually pulled back in favor of seeing the sky. They are only used when it is raining strongly, making the pathways slippery and dangerous
The nests are supported by the strongest network of bladders, kites, and magic, as there are five of them and sometimes all five are in use at the same time. They have partial walls, to help guard the eggs, and the cloth is almost transparent, but still capable of keeping out water
Clan Breezebob's raft is only about half the size of the nesting raft, but looks remarkably similar, and is similarly reinforced with kits, bladders, and magic, though two walls are build up as high as possible. The dragons who are never grown up reside here, forever children. Nearby is a cliff from the Steppes, which the clan is known to go to for the nearby pond with the supervisor on good days. The two are not connected, but the design is deliberately kept relatively close so the forever young dragons can spend time on solid ground. None of them really like being up in the sky all the time, though the slow bobbing of their domain helps them fall asleep quickly and stay asleep. The two walls boast shelves, each youth with a shelf for whatever they choose to collect. It's fairly common to see the shelves changing inventory regularly
Inside the large triangle, it becomes a maze of public and private rooms, which the rare visitor finds the self quickly lost in, despite clear signage at each intersection. At the back, between the nests and Breezebob, are the blacksmiths and the jeweler, both their larger public workshops and their smaller private rooms. The farmers also have their private room in back, as does Octavia. The kitchens and food storage line the walkway between the entry and Breezebob, as do several empty rooms for visitors, their kites and bladders marked in a rich shade of purple, the cloth a dark green. They are in contrast to the private rooms, which reflect the designs of the dragon or couple that live within. Along this side is also the private room of the merchant and treasurer
Between the nests and the entry, it is mostly open, but for the rooms of the guards and warriors evenly spaced out. This allows for dragons to enter and exit with ease, without going to the walkway. Dragonets and the youthful are barred from this walkway, as there are no protective rails to keep them from falling off on accident
Within the triangle, near the entry walkway, rests the private home for the clan leaders. It rests slightly above the others, giving them the look of importance, though the couple do not give themselves airs about it
Scattered within are the private rooms, the cafeteria, a greenhouse, several storage rooms, and work rooms, which were placed where there was room, hence the inner part being an absolute maze to strangers
Note: unless otherwise specified, offspring are not canon. Y'all know those money woes
Note to self: finish current WIPs before adding more. I'm losing track of what I have now. Also, don't breed more pairs until the current ones are complete for not as much chaos...hopefully
And then after this, one SenBasa, one permababy at a time
Hear that, me? NO MORE THAN TWO TOTAL AT ONCE
chances are I won't listen to myself lol
Earthly projects yeehaw
Oh, the quotes of insults? I paid for 'em. So they're being done with permission and make me giggle. Don't spaz out on me for it
Rare eyes count:
10/19/18: primal, born to Flitter and Flutter, named Michaelangelo
1/28/19: two primals, born to Cin and Cen, names Greln and Cinderknight
1/31: primal, born to Fleur and Cyprus, named Zilean
3/11: primal, born to Cin and Cen, named Enlightened
3/25
multi-gaze
, born to Collin and Chiisa, named Dillen. Renamed Nightmeriana
3/29
goat
, born to Fleur and Cyprus, named Firestorm -yeets out of lair-
4/27 goat, born to Sora and Crystal, named Critias -YEET-
7/13 goat, born to Cin and Cen, named Magel -mo' yeet-
7/20
faceted
, born to Fluffy and Flarfy, named Adaryn
7/27 goat, born to Maki and Ren, named Praskovya -yeeeeeet-
7/29 faceted, born to Kiarans and Zuko, named Fiercegaze
7/30 multi-gaze, born to Collin and Chiisa, named Baken
7/31 primal, born to Flitter and Flutter, named Elrond
8/20 goat, born to Sara and Taffy, named Pilgrim -swift yeet-
8/23 faceted, born to Cin and Cen, named Gingersnap
8/29 faceted, born to Fleur and Cyprus, named Medeni
10/11 faceted, born to Disgustose and Gau, named Claywind
Recent Clan Activity
[View All]
10/14
Birthed new hatchlings!
2 Imperial Male, 2 Imperial Female

10/13
Birthed new hatchlings!
2 Pearlcatcher Male, 2 Pearlcatcher Female

10/12
Birthed new hatchlings!
2 Imperial Male, 1 Imperial Female

KitalphaHart's Friends (6)




View All