 Maegelcarwen's Clan

The Weyrs of Pern are emptied; all Her dragons are here.
Ancient Lair
of the
Beacon of the Radiant Eye

CONTACT ME ASAP IF I'VE BOUGHT A DRAGON YOU DON'T WANT EXALTED, happy to sell it back for the price I paid, but I can't necessarily keep something for long.
| | | |
| --- | --- | --- |
| | Sun Soul Clan Welcomes You! | |
Card by firstblush :D
Emblem by Diamondsuits
Welcome to the Sun Soul Clan: a sanctuary, a place of happiness and sunshine; a balm for soothing the soul.
Clan Roles Directory Dragon:

-No real clan lore as of yet, pending Cat writing me some :) no pressure!-
---
Please message me immediately if you don't want your dragon exalted, happy to oblige, but stuff moves fast particularly in dom battles- please message ASAP! :)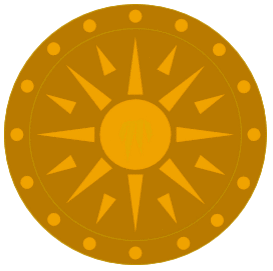 Iconography created by Athexreh!
Note to self: Gift a petals sun-range baby boy to Ametrine, or any hatchling of their choice next round.

(Gif by ophician :D)

About me:
O.o *suddenly overwhelmed by shyness*
Hobbies:
reading, writing, movies, crochet, games.
Fandoms:
Bioware (love/hate relationship), Valve, Red Faction, Dragon Age, Mass Effect (*grumbles*), The Elder Scrolls, Dishonoured, Thief, Deus Ex, Fallout, Assassin's Creed, Bioshock, Borderlands, Double Fine Productions, and generally anything at all made by Tim Schafer, Anne McCaffrey, Terry Pratchett, or Joss Whedon. They are my legends :D
Favourite authors:
If you don't love Anne McCaffrey, you don't have a heart, because her characters steal mine. If you don't love Terry Pratchett, you don't have a pulse, you have had your sense of humour surgically removed, or you can't read. In which case, you are forgiven. :P
First video game NPC love:
Valen Shadowbreath,
Most Recent:
Solavellan
Ifan Ben-Mezd
Note to mods:
My sisters Catkinstarchild, Aryana and I live in the same house, and actively fight over who is on FR at any one time. Plus, my mum (LauchlanLuck) just joined, so stuff is going to get hectic around here.
Achievement by AoiNoRyuu :D
Acknowledgements for arts: CaptainSanya's thread on Light Flight Signatures, for a bunch of things :D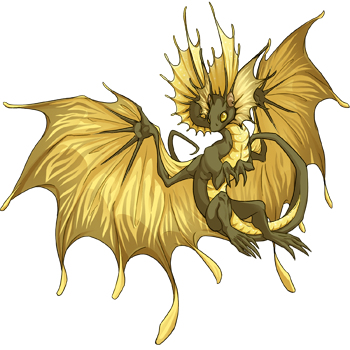 Memo: Sept 3-10
Regular fodder suppliers! :D
*Kittzilla
*KineticDuet
*AlduinALaMode
QueenSabriel
Zoen
Tundra collection tracking:
http://www1.flightrising.com/forums/cc/2420551
Sky Leopards link for later:
http://www1.flightrising.com/forums/baz/2351544/1
interesting links
Recent Clan Activity
[View All]
09/12
Birthed new hatchlings!
1 Fae Male, 1 Pearlcatcher Female

09/11
Birthed new hatchlings!
3 Fae Female

09/10
Birthed new hatchlings!
2 Pearlcatcher Male, 1 Pearlcatcher Female

Maegelcarwen's Friends (81)





View All