 BlazingPhoenix01's Clan

Omg. im gonna make a frickin animated series!!!
Venerable Lair
of the
Blacksand Annex

offline
---
It's not final or anything but i will most likely be working on an animated undertale series called Psuedotale. if you would like, i can add you to a 'pinglist' of sorts if/when i finish my first WIP/vid :>
---
I need help making music :'>
---
-The Creator of Psuedotale-
---
Awesome RP friend
New UnderTale Rp thread!!
Private RP
Making Bios. go ahead and request one :3
work in progress
---

ANY DRAGON WITHOUT A FAMILIAR IS UP FOR TRADE REGARDLESS OF APPAREL OR WHAT THE BIO SAYS. MAKE YOUR OFFERS :D (i prefer gems. thanks )
UPDATE: i will trade a dragon for exalt fodder. it has to be an adult dragon or i won't accept it. tell me which dragon you want and i'll tell you how many dragons i'd want for it (usually only one to five)
---
Darn. i got hooked on the
'bipolar' meme
... the underswap one... what can i say?
the song
's cool and the animation's great!
---
Featured dragon
Nebulosa
My first fully gened first gen wildclaw! she is having a nest of four. ask me and i'll save one for you. they are going for 50G each.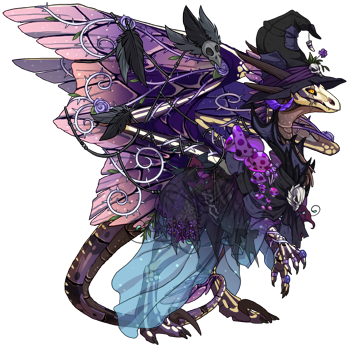 ---
Gem progress to gene Gostist
14/5000G
all treasure needed to finish gene projects
IDK
all gems needed (not including nebulosa)
NA
gem total needed
NA
Brew skink
---
any and all dragons named Mokiarkonimashta will be exalted. if you didnt want your dragon to be exalted, dont post it for exalt price. for more info, read
Zombe'day's
bio.
---
My forums
[H]Arcane and water egg [W] Art
Sharing Art
-
selling and creating custom oc's
-
Adopt shop
-
[CLOSED]Art shop
-
[FS]Three year old dragons
-
Familiars i need
-
Talk to Gaster!
-
selling dragons
-
Item for Item trades
-
[OPEN]Dragon leveling
-
All my pairs
-
Make Fred care!
---
❤️✓♥✿►★☯
Frickin Poetry
art shop to buy from later?
Pretty art shop-iridescence
cheap art shop (is doing Sephiroth for me)
favorite art shop cl23
BANNED!
kich-(trade for first gen WCs?)
how to make money
Karma Song
Doodle the dragon above you
Forests
Gene rarity
Specialty prices
Favorite of above
Free to use pretty creatures
free bases
Really expensive but worth it art shop. trade egg for art
Free dragons
---
Holiday duds X3 Click the Books :D
---
♥food gives Goo, materials give Ooze, trinkets give Sludge, apparel gives Slime, and familiars give Muck.♥
---


I'd like to thank KeenaProudmore for making an easy trade for the accent Hypnagogia.
GenjiBot has Vinson!!!
---
user notes
Cuddleh
- deeprealm trident keeper
---
Krita download site
Recent Clan Activity
[View All]
03/21
Became friends with Mossfern.
Maybe in a few years they'll write a buddy comedy about you guys.

03/21
Birthed new hatchlings!
1 Nocturne Male, Nocturne Female

03/19

Became friends with DuskAwakening
Maybe in a few years they'll write a buddy comedy about you guys.