Whisikkyu's Clan

On August 15th, 12:30 in the afternoon
Venerable Lair
of the
Cloudscrape Crags


# - Note to ADMS
1 - About Myself
2 - About My Clan
3 - Fandoms
4 - Brazilian Flight Rising Group

---

gsuhad, founder of the Little Clan and my Random Progen.

---

Iuraw, keeper of the Wishlist.

---

===== NOTE TO ADMs

For now, I've shown this game to my brother, my older cousin, my yonger cousin and I'll probably show it to my irl friend too!
We log in the same computer (sometimes) and (almost always) log in the same location.
Also, I play Flight Rising in my laptop and my smartphone.





---




===== ABOUT MYSELF ========
=== Ali // 15 //

//

//

===
- I'm from Brazil (Rio Grande do Sul, Porto Alegre) (・ω・)
- +6 Hours FR time
- I'm OFF from 20:00 to 09:00 (Normally)
- My favorite breed? Coatl!(・∀・)
- I'm trying to learn English and Japanese (I'm Brazilian Portuguese Native)
- (Yes, that's why my English is Broken and I Just know like 2 words in Japanese)
- (Para falar a verdade, nem meu português é fluente. Pareço uma criança de 4 anos escrevendo, desculpa (T▽T) A vida é sofrimento)
- I like to hear VOCALOID songs (Principally if it's a SeeU song)
- DeviantART:
https://xezpym.deviantart.com/
- MyAnimeList:
https://myanimelist.net/profile/Whisikkyu
===== ABOUT MY CLAN ========
Little Clan (Frigid Floes)
Zircon's Lair (Snowsquall Tundra)
Seraph's Old Lair (Cloudscrape Crags)
===== FANDOMS ========

- Five Nights at Freddy's
- Pokémon
- Cadê a Chave? (There's a fandom of it?)
- Bendy and the Ink Machine
- VOCALOID/UTAU
- Sword Art Online
- Magi: The Labyrinth of Magic
- Boku no Hero Academia (My Hero Academia)
- Yo-Kai Watch
- KagePro
- BTOOOM!
- Love Live! School Idol Project (Love Live! Sunshine!!)
- Undertale
- Warrior Cats (?)
- Elsword
- Flight Rising (what)
- Fire Emblem (shhh I only played Awakening but I'm going to play the others too)
- Don't Hug Me I'm Scared

===== BRAZILLIAN FLIGHT RISING GROUP ========
Eu estava pensando em como promover o nosso grupo de Flight Rising, então eu tive uma ideia.
Que tal fazer um vídeo e colocar o título de "O GRUPO MAIS INCRÍVEL DO MUNDO?!" e encher a Thumbnail com setas.
Parece uma boa ideia? É claro que não.

Link do Grupo (Facebook) -> https://www.facebook.com/groups/flightrisingbrasil/

---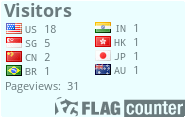 ---
IF I FORGET SOMETHING, I'LL ADD IT LATER IN THE FUTURE! (=・ω・=)
Recent Clan Activity
[View All]
10/11
Birthed new hatchlings!
1 Pearlcatcher Male, 2 Pearlcatcher Female

10/11
Birthed new hatchlings!

10/11
Birthed new hatchlings!
3 Imperial Male, 1 Imperial Female

Whisikkyu's Friends (37)





View All