KrystelPhoenix's Clan

when ur cat wants attention and tries to shut down ur laptop
Venerable Lair
of the
Cloudscrape Crags


---
Greetings!
Hello there! I'm KrystelPhoenix, Krystel for short, and welcome to my clan.
Gender:
Girrel (Girl)
Age:
Changes every year ;)
Height:
Just hit 5 feet and I'm proud
Occupation:
High schooler
+3 hrs ahead of server time
Wishlist
|
Phoenix Hatchery
|
Crystal Snow Hatchery
Will accept any and all friend requests, but I will sometimes go through my friend list and remove some friends that either haven't been too active or if I personally don't know them very well.
Likes:
Kpop, music, slow/ballad songs, anime, cats, pizza, pasta, sleep, and video games.
Dislikes:
YG, Pledis, Seungri, horror movies, haunted houses, basically anything that could potentially scare me, eggplant parmesan, bananas, most foods in general, bugs (especially silverfish), spiders, love triangles, waking up before 11 a.m., school, public speaking, shallow people.
~~~
Fandoms:
BTS, NCT, GFriend, SVT, GOT7, EXO, Stray Kids, TWICE, Astro, The Boyz, Red Velvet, Ateez, Mamamoo, TXT, Sunmi, Taeyeon, Chungha, BLACKPINK (kinda)
Getting Into:
Wanna One, Oneus, A.C.E, Pentagon, SHINee, Dreamcatcher, Oh My Girl, IZ*ONE, Lovelyz, Pristin, Loona, The Rose, Day6, IU, iKon
Favorite Song(s) of Groups I Stan:
Spring Day (BTS), Sunrise (GFriend), Simon Says/Cherry Bomb (NCT 127), The 7th Sense (NCT U), We Go Up/Dear DREAM (NCT Dream), Take Off (WayV), Habit (SVT), What Is Love? (Twice), To. Star (Got7), Promise (Exo), Voices/Grow Up (SKZ), Crazy Sexy Cool (Astro), Bloom Bloom (The Boyz), Rose Scent Breeze (RV), Wave (Ateez), You're the Best/My Star (Mamamoo), Our Summer (Acoustic) (TXT), Heroine (Sunmi), Four Seasons (Taeyeon), It's You (Chungha), Stay (BP)
Always (Acoustic) (Wanna One), Twilight (Oneus), Callin' (A.C.E), You and I/Lullaby (Dreamcatcher), Beautiful/Spring Snow (Pentagon), Closer (Oh My Girl), Really Like You (IZ*ONE), Lost N Found (Lovelyz), Over N Over (Pristin), Hi High (Loona), She's in the Rain (The Rose), Shoot Me (Day6), Through the Night (IU), Love Scenario (iKon)
Kdramas I Need to Watch:
My ID Is Gangnam Beauty, Be With You, Familiar Wife, Encounter, Fight For My Way, Tofu Personified, The Miracle We Met, Guardian: The Lonely and Great God, Hello My Twenties, Devilish Joy, Miracle in Cell No. 7, Stairway to Heaven, The Beauty Inside, My Mister, A-Teen, He Is Psychometric, Birth of a Beauty, Heart Is..., School of Magic, Angel's Last Mission: Love, Somehow 18, My First First Love
Books I Wanna Read:
I'll Give You the Sun, The Ones Who Walk Away from Omelas
Biases:
Jungkook (BTS), Taeyong/Jaemin/Lucas/Mark (NCT), Eunha (GFriend), Joshua (SVT), Baekhyun (EXO), Mark/Jackson/Jinyoung (Got7), Cha Eunwoo (Astro), Kevin (The Boyz), Jeongin/Minho (Stray Kids), Solar (Mamamoo), Beomgyu (TXT), Irene (Red Velvet), Momo/Jihyo (TWICE), Yeosang (Ateez), Lisa (BLACKPINK)
Bias Wreckers:
Suga/V (BTS), Jaehyun(NCT), Hyunjin (Stray Kids), JB (Got7), Kai/Chanyeol (EXO), Sowon/Umji (GFriend), Jeonghan (SVT), Sana (TWICE), Everyone Else (Red Velvet), Jisoo (BP)
Currently Listening to:
Heartbeat - BTS; Lights - BTS
---
More Info:
Favorite Girl Group:
GFriend
Favorite Boy Group:
BTS
Ultimate Female Bias:
Eunha (GFriend)
Ultimate Male Bias:
Jungkoook (BTS)
Favorite Female Debut Song:
Like Ooh-Ahh - TWICE; Mr. Ambiguous - Mamamoo
Favorite Male Debut Song:
The 7th Sense - NCT U ("open your rice")
Favorite Female Visual:
Irene (Red Velvet), Eunha (GFriend)
Favorite Male Visual:
Taeyong (NCT), V (BTS), Cha Eunwoo (ASTRO)
Favorite Female Singer:
Yuju (GFriend), Solar (Mamamoo), Wendy (Red Velvet)
Favorite Male Singer:
Baekhyun (EXO)
Favorite Female Rapper:
Moonbyul (Mamamoo)
Favorite Male Rapper:
Suga (BTS), Mark (NCT)
Favorite Female Dancer:
Momo (TWICE)
Favorite Male Dancer:
Kai (EXO)
Favorite Sub Unit:
NCT Dream
Favorite Duo:
JJ Project
Favorite Band:
The Rose
Favorite Female Disbanded Group:
Pristin
Favorite Male Disbanded Group:
Wanna One
Favorite Female Group MV:
Time For The Moon Night (GFriend), Starry Night (Mamamoo)
Favorite Male Group MV:
Spring Day (BTS), Heartbeat (BTS)
Favorite Female Choreography:
Summer Rain (GFriend); Love Whisper (GFriend)
Favorite Male Choreography:
Spring Day (BTS), Cherry Bomb (NCT 127)
Favorite Solo Artist:
Sunmi
---
A Lil' Q&A Even Though No One Asked:


How did you get into Kpop?
A friend of mine at school brought a picture of Namjoon to lunch and showed me and that got me curious. A little while after they were on the Billboard Music Awards is when I started stanning them. (Although when I was going through my anime faze earlier in 2018, I took a bunch of quizzes on Quotev and there was a "Who is your BTS boyfriend?" quiz I saw and I was like "What is a BTS?" I even took it but I don't remember who I got :( I did look them up before I took it but saw that they sung in a different language and back then I thought how can I like a band that doesn't sing in English, but I like Japanese songs in animes? I was very bright back then.)

When did you get into Kpop?
June 19, 2018

If you had to listen to one bg and gg song for the rest of your life, what would it be?
Spring Day - BTS and Sunrise - GFriend

What's your ideal type of guy based on a Kpop idol?
Taeyong (NCT) or Jaemin (NCT)

If you had a day to spend with your ultimate bias, what would you do?
I'd want to play video games against Jungkook even though I'd most likely lose, but I am pretty good at Mario Kart. I'd also like to have a picnic in the park with him.

What song(s) would you recommend someone just getting into Kpop?
Depends on what style they like, but NCT "Limitless" is a masterpiece and Mamamoo's "You're the Best" is amazing.

What song(s) always make you sad?
Promise - EXO; Dear Dream - NCT Dream; The Truth Untold - BTS

What song(s) always make you happy?
Lights - BTS

What song(s) can you never skip?
Any GFriend song

What song(s) hype you up the most?
My Pace - Stray Kids (or any other SKZ song/NCT song)
---
NOTE TO MODS:
@AbbyBlue
and I are sisters and she sometimes uses my laptop, but she usually uses our computer while I use my laptop. So we sometimes send each other stuff and dragons if one of us need lair space. We also don't care if any dragons we send to each other are exalted so it's all good.
@FrostWing6
and I are neighbors and hang out a lot so we might send each other random things from time to time.
@Veine
and I are friends irl, but that probably isn't important.
---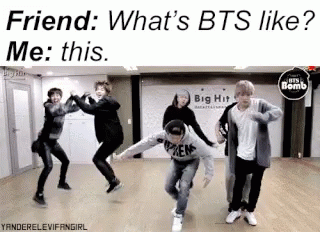 Recent Clan Activity
[View All]
07/15
Birthed new hatchlings!
2 Imperial Male

07/09
Became friends with MochiKookie.
Maybe in a few years they'll write a buddy comedy about you guys.

06/26
Birthed new hatchlings!
1 Coatl Male, 1 Coatl Female

KrystelPhoenix's Friends (52)






View All