 CrowDragon's Clan

Check out the hatchery I am in!
Mighty Lair
of the
Wispwillow Grove

You walk up to a sunny hill and see a shattered structure with wings. It appears to be looming over something. But its crying..? You walk and see 5 dead chickens. Wonder what had happened here. It was pretty hot today, and maybe that was the case? You think it is best to leave the mourning pearlcatcher be, and place a couple of flowers by it, and walk away.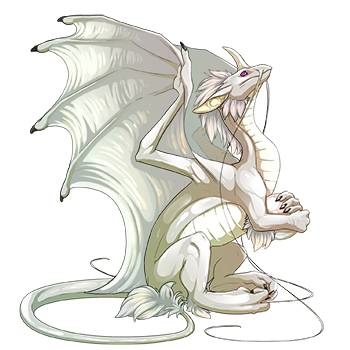 ---
F to pay respects/place a flower.
---
R.I.P. Lil chickies
6/17/18
You will forever be missed.
---
she/her-Asexual-Introvert-13-Birthday: 12/29/2004-Always open to roleplay or chat!
Currently selling:
Accent: Wraith Hound
Seller: CrowDragon
Selling price:
400000 gold (100000 lower than the other price.)
+3 FR time!
I Am:

Online! [] | Offline [] | School [] | Asleep [x] |
Other: []


Live young,
youthfully,
carefree,
because in the end,
you either love life,
or you tolerate it.
MelonWing's Bio.



≈≈
≈≈
You stumble as you try to find shelter in a storm. You hear music and laughter up the mountain and without any thought, you climb. You see a warm glow of light as a nocturne flies down to you.
"Hey! Are you ok?! Come on! Get up to the clan before it gets worse!" The Nocturne yells to you.
You follow the Nocturne to the cave with the warm glow and you enter, there is lots of food on tables and dancing dragons around a fire. You decide to stay here for the night..


here we take in all dragons and collect lots of birds. If a dragon is unwanted send them over! Especially spirals, wildclaws, and nocturnes! If you want to trade things with me I'm all open! If you have any familiar or apparel that you don't want I won't mind taking them!

I write lore and make art. So if you need any lore or art go to my threads. Take note that on days I am off from school for a week or something some thing I may not be making art so there may be a wait
If I have no room then I will make room to adopt whatever dragon you don't want.


~~~~~~~~~~~~~CONTACTS~~~~~~~~~~~~~


hangouts: Crow The Nocturne
Youtube: Crow the Nocturne
Deviantart: Crow-The-Raptor
Amino: me


~~~~~~~~~~~~~~~~~~~~~~~~~~~~~~~~~~~~


~goals~
Tertiary Gene: Ghost
24377/160000 treasure
Tertiary Gene: Feligree
35/12000 gems
Buy a lvl 25 derg from AH
220 gems or 200000 treasure
Faerie Kit
0/129000


~~~~~~~~Some of my themes~~~~~~~~
main: Epoch
I just wanna die
lalala
TRNDSTTR
Forget
Oblivion
Smells like teen spirit
Left Behind
~~~~~~~~~~~~~~~~~~~~~~~~~~~~~~~~~~~~
Collected things so far:
Birds: 134
Sea stuff: 39
plants: 22
Insects: 41
Snakes: 11
Other reptiles: 10
Other animals: 7
Updated: 4/10/18

---
LMAO
Ship of Tonic (NerdySnivy's lair) and princess glacier in my lair.
---
Main Wishlist!
Scroll of eternal youth
Boon of fertility
Bone Chimes
Bee gene scroll
Ghost gene scroll
Wildclaw breed scroll
Paint and piebald scrolls
capsule breed scroll
Smirch gene scroll
peahen Accent
All Teh Sneks
Set of sylvan stuff (all same color)
Stop my speech impediment (R's)
Lots of Wildclaws
---
---
Uh, but it sounded
Black Star
The so-called king
Ai Ai
Block with thorns
Crown like a chain
Unusual Ghosts
Ring the middle
The dance is magnificent
Skirts
If it is a mask
Laughing sorrowful
High and low pavilions
If you're unreal
Wall loop
Never to return
Group leader
Amazed
The magic gods
Terrible
The blood of the people
Wang Wangzhi
Fool's Blood
Dedication
Fluctuated
Black Star Dim
The so-called king
You mourn
If the crow laughs more than laughs
---
There comes the King and his crowd,
His subjects turned against him, taking his crown.
The cheering comes with flames of hate,
Burning and raging, bring the palace down.
乌声了却
黑星灿然
所谓缢王
凄凄艾艾
Gold and diamonds scatter on the ground,
Bodies of the royal lie around.
A mask from masquerade stained and broken,
As is his ruling falling apart.
座有荆棘
冠如锁链
异鬼幽冥
环伺其间
Rags on his body chains all around,
The King old and weak, losing his power.
A crow laughs and the jester cries,
The skeleton of a lion roars but halts.
舞宴盛然
裙裾招展
若是假面
笑乎悲哉
Upon the old tree the King was hanged,
His former subjects silently watch.
The chains are rusted and the rope is long,
Strangles and tightens squeezing the breath out.
高低楼阁
若虚若幻
迷墙回环
去不复返
The King mumbles and whispers as he lingers,
Praying to the dark gods we know not about.
Life slips from his body but deaths comes not,
His eyes cold and empty, his voice speaks of dark.
群氓列王
惊其辉煌
诸魔众神
怖其伟岸
Half-alive when he is buried,
Half-dead when he escapes.
Coming back to reclaim his kingdom,
With blood and rage and horrors from beyond.
庶民之血
缢王享之
愚者之血
尽献堂前
But a dead King rules not the living,
Until the living too find their tombs.
So the old kingdom is destroyed once more,
Only to build a new one for no mortal soul.
乌声纷然
黑星黯淡
所谓缢王
呜呼哀哉
And thus the Hanged King sits in his palace,
His lords serve him with broken masks.
But the chains bind him with pain and torment,
And the crows of death shall forever watch.
如是群鸦讪笑不止
Recent Clan Activity
[View All]
06/24

Became friends with Liai
Maybe in a few years they'll write a buddy comedy about you guys.

06/20
Birthed new hatchlings!
3 Fae Male, 2 Fae Female

06/20
Birthed new hatchlings!
1 Wildclaw Male, 2 Wildclaw Female