 NovaBorn's Clan

The one whom is always loud and confused...
Lesser Lair
of the
Driftwood Drag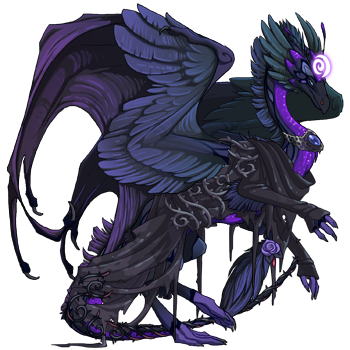 This clan Is named after the galaxies, and is mainly
sorcery and other magics.
It accepts all dragons, and is fairly new.
It is willing to do trades, if you want us too.
WE WOULD LOVE NEW DRAGONS!
---
GO CHECK OUT THIS GUY NAMED LIOR GAVA'S NEW BOOK~
ITS KEWL AND I MIGHT GET IT! HERES THE LINK, SERIOUSLY CHECK IT OUT~
https://www.amazon.com/BitterSweet-Lior-Gavra/dp/0999497103/
(No he didnt pay me to say this, he doesnt know about it and i dont even know the dude. Just its new and deserves credit.)
---
This clan was formed by a lone dragon, known as Lunar Winds. She hated being stuck on the ground, and with the help of a scientist, whom was her mate, named Eclipse, found how to morph the lungs and brain to not need air. They conquered the land of afar, and discovered other endless magics, witch they called Nova Born magics. As more dragons came, seeking knowledge, safety, and maybe simply to be respected for there ideas, the clan is still here today,
now lead by Olethros and StarLeech.
---
Dragons:(I update this once in a while)
Midnight, female
Sibiri, female
Mythic, female
Moonfire, female
Pearl, female
Yin, female
Scarlet, female
Raspberry, female
Ombre, female
SpiderWoman, female
Braylon, male
Kortu, male
WindRunner, male
Infinity, male
Snowpea, male
Arrow, male
StarLeech, male
FishHook, male
Chord, male
Silverclaw, male
Evergreen, male
Anil, male
Trap, male
Envy, male
Nightshade, male
---
Places You can find me and other stuff
---
Find me on Hello Poetry, Josie C. or Novaborn, (sample of poems below.) You can also find me on blockheads with the usernames --*Novaborn
* Willow Wish
* Tulippelt
* Star
*JelooooDragons
I play on RP,(Roleplay) wolf, warrior cats, dragon, wizard, and basicly any places that offer curse free roleplay. ( I like to think of myself as The RP luna-tic, because i love astronomy (luna) and rp (The rp), and music, (Tic. Tat. hmm dah da hmm ta......and because I BE ZE CRAZAH!!! Yeah. Ask me why I do anything, say anything, there is always more of a reason than most people think.)
---
PEOMS~~~~~~~~]
(this is one of the popular ones right now for me so maybe add some more to that 494 views, 11 likes, 9 loves, and 2 reposts, hehe? Ik im bragging even tho lots have like a gazillion views but heh i happy)
I AM
I am not pretty
I am not ugly
I am not fat
nor am I skinny
I'm not living
but I'm not dead
I am sleepin
but even when i'm not
feel like I'm dreamin
Things be to bright
but I guess
my souls just to gloomy
Feel trapped
when it's plenty roomy
I am here
but I'm also where
I was
an where I might be
If I keep on sailing
this sea
Up and down
spinning around
look like a professor
feel like a clown
Guess I could do better
but it's like cutting leather
They think I'm sane
so I say I'm ok
but I don't know if
this is right in the brain
Can't see what other people think
maybe everyone has these quirks and kinks
I am here
But really I've dissapeared
---
Galaxy of Life
Stretching
and S T R E C H I N G
How far do I go?
Do you know?
They say That I'm never ending
Dangerous, but fascinating
A multi - colored swirl
But maybe you haven't quite seen
if I end
Maybe you just haven't traveled far enough
Maybe there's a end
in a big swirl of light
or a dooms day of darkness-
Maybe there's a new world, just beyond
your reach-
For now, but for the patient, not forever.
Or maybe I never end?
Do you know?
---
My Soul
I look down,
With my eyes closed,
Drag my feelings down with my eyes
Taking the pain in my leg
the pain from my questions
not getting answers
You don't know if I have a soul,
that big bundle of feelings most
Claim to have, that thing that gives them
life and hope. You don't know if what everyone says
is true, weather they claim that they have the biggest
most glorious soul of
hope and life, or if they say that there soul has had been drained,
a hole drawn by knifes and cuts. I don't know if I have one,
or even if it's my fingers typing these words or someone else's,
weather the spark of life has been cut by a sword of frost.
You don't know if the "meanest" person has good reasons
or bad ones
or if the "nicest" one is the cruelest, if the one that claims to never lie
may actually be lying right now.
And maybe you do know- but you would have to be more than a mind
reader
you would have to be the reader of souls
tell me,
dear reader,
if you know for sure what
who
why
and where
I am
in my
soul
or
Souless
being?
---
The Black Dragon
Once, there was a dragon in her cave,
a different universe, a different day-
her wings, they said, were from the darkness in witch she was bred.
Her eyes, they said, were from all the ones that venture in her cave, and take
A coin, a spear, a necklace, a books page,
but in her fire rage,
she captured there souls, and once again put her lonely head, on the gold wished upon by the ones now dead, she basks in the villages dread.
But once, a maid, force to flee, came to the dragon and asked of she, for a tiny gold coin, a desperate plea, and the dragon nodded her head,
For just because they said, does not make it true, so let me say the truth for you:
the dragon's name was not one of distain, and her wings were not darkness of doom, but peaceful of night, her eyes not from lost souls, exept maybe her own-
She does not mind those who ask, only ones who ask in vain, and, yes, I will say her name -
Silver Moon,
But don't worry, its not a name of doom.
---
Quotes (idk the authors i just googled em)
---
" I AM NUT WEIRD. I AM ZE LIMITED EDITION."
"Be a Pineapple, stand tall, wear a crown, and be sweet on the inside."
" You need the dark to see stars."
"It's ok to be a glow stick. Sometimes we have to break before we shine."
" Sometimes the most lonely person is the one that tries to make everyone happy."
YEY QUOTES!!!
~_~
---
About me
---
I am shy, but no one believes me because I have sneaky ways of not talking about things I feel uncomfortable with and sneaky ways of getting to know people. Once I figure that someones alright, I talk a lot. I don't really try to spell things, i actually try to spell them wrong on chat servers and things, it makes me seem more crazy and willing to talk. Servers with 10 people for me is pretty much slow. I like cats. I guess I have a pretty chill life. But if someone fights me, They should know how dang willing i am to fight back. I am not weak. I have muscles and a mouth.
I dont like having things from others for free, i will always find a way to pay them back somehow. I guess i am pretty organized except when it comes to do with my room, haha. I have never gotten a grade on a report card below 85. OH, and as you can probably tell, once i start talking, i dont stop for awhile. Thats why i wrote this at the end of the page. People should have a chance to know me. I always hide little things everywhere about what i feel, not what I say. Listen and silent are spelled with the same letters, you know.
P.S. My name isn't just to show i love galaxies so much I'm practically there daughter, its also to do with a show I watch called Nova that has to do with science. If you want me to tell about any of the things I name , i will tell u why.
Recent Clan Activity
[View All]
02/20

Became friends with WanderingStar.
Maybe in a few years they'll write a buddy comedy about you guys.

02/17
Birthed new hatchlings!
1 Imperial Female

02/16
Birthed new hatchlings!