 DeathPhoenix's Clan

Oops, there goes gravity.
Lesser Lair
of the
Crystalspine Reaches

She/Her
Artsywarrior and I must share an IP at times when she comes over.
CLAN LORE
The Flaming Core

A long time ago, a girl, daughter of Flamecaller and Windsinger, arose. Her name was Phoenix. The young goddess proved herself worthy, she created an island.
The Flaming Barrens.
The Shade returned. It came with all it's might, screaming and shrieking like a thousand lost banshees, wailing in pain and misery.
It struck.
Time held still, rippling through the fabric of the universe.
And Phoenix went to it.
She held out her hand, the Shade wanting to reach for her, but being too scared to.
Phoenix stared at it with an annoyed expression.
And it took her hand.
And her eyes glowed white.
And her eyes glowed red.
And the Shade became it's dragon form.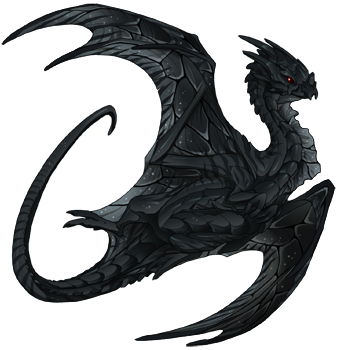 Phoenix was Shade-Touched, and they were happy.
And then the gods came in.
Arcanist and Shadowbinder pleaded, but to no use.
And Phoenix and Shade were dragged away.
Shade knelt down in the corner of the room, hands up as if to hold up the sky, wings spread to shield the young fae. Phoenix collapsed by the Shade's feet, wings wrapped around her.
And Icewarden froze them.
And they sat.
And the centuries came, and the centuries went.
And they sat.
And the Ancients went to sleep.
And they sat.
And clans rose and shrank in their feuds.
And they sat.
And a young fae was born to the Shadowbinder, atrocious in coloring, but kind in heart. Emerald grew, an adept warrior-mage. And Shadowbinder gave him a spell. And he traveled to the Fortress of Ends, around the time the Gaolers awoke.
He cast the spell, the ice shattered and they arose. Phoenix was weak, so she and Emerald left, first to the Tangled Wood, then to the Starfall Isles, and with each new member, Phoenix's power grew. And soon enough, they returned to the Flaming Barrens, into the Flaming Core.
And they've been there ever since.

RANKS OF THE TWILIGHT HUNTERS
Star-Speakers: The lowest rank possible.
Sunless-Stars: The next rank up from Star-Speaker, the Sunless-Star is a hunter-warrior.
Frozen-Sunless: Next come the warrior-mages, the Frozen-Sunless.
Keeper-Frozen: After the Frozen-Sunless come the mage-archers, the Keeper-Frozen.
Candle-Keeper: Last, but not least, are the Candle-Keepers, the highest rank of the Twilight Hunters. These elites do something none of the other ranks can: melt into a pool of their own element. When they become pure magic, they possess far greater abilites, such as walking through walls, a special connection to Phoenix herself, and the power to be possessed by their deity... and be able to control that power.
SOMEDAY I SWEAR I'LL PUT TOGETHER ALL THE LORE
Allies: Fenji's Dragonolic Fire Flight
MacaroniMan's Flight Rising rebellion
My Sky Flight
Glassydawn's Hive
Alfamangle's Clan of Tuuli
Azimyth's Luck Flight
ConsumeAnkles' Ankle Flight
Neutral: Silverpelt60's Clan of Scattered Bones
girlofSornieth's Koi-no-Ryokan
Enemies: Kitsicles' Orb Flight
IISwizzle's Imvelo Clan
FenJi's APEX regime

---
WARNING: THESE DRAGONS ARE DANGEROUS.
Hurricane, pearlcatcher female.
KILL ON SIGHT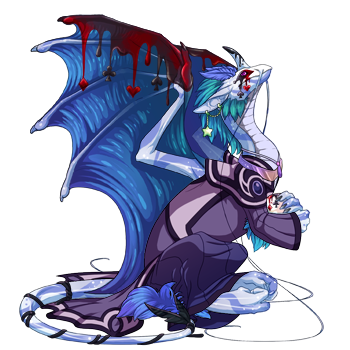 Hyzenthlay, skydancer-harpy female.
KILL ON SIGHT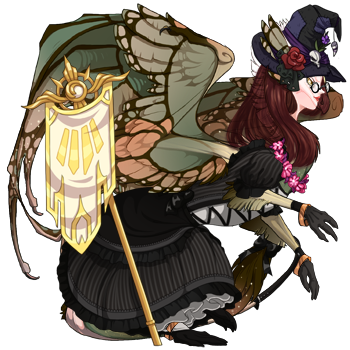 Iris, skydancer male.
KILL ON SIGHT.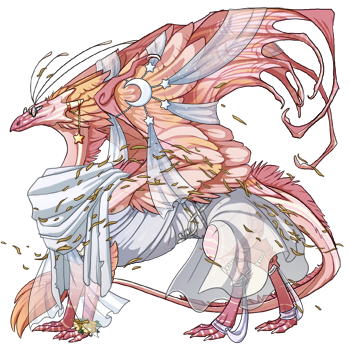 APEX, Gaoler male.
KILL ON SIGHT.
WHERE MY BIOS ARE
These are the bios I use
Recent Clan Activity
[View All]
08/17
Became friends with Wowzers.
Maybe in a few years they'll write a buddy comedy about you guys.

08/17
Became friends with BlueberryBlast.
Maybe in a few years they'll write a buddy comedy about you guys.

08/17

Became friends with ZyXeno.
Maybe in a few years they'll write a buddy comedy about you guys.

DeathPhoenix
User ID:
465054
Date Joined:
2019-05-08
Birthday:
September 28
Forum Posts:
2539

20

DeathPhoenix's Friends (79)




View All