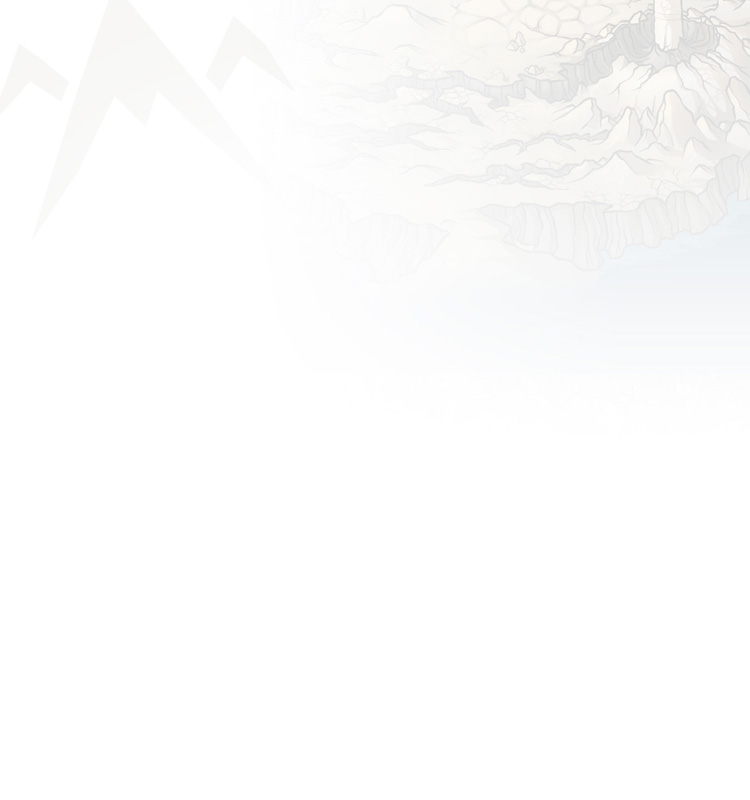 Mayall's Clan

There is no certainty; there is only adventure
Venerable Lair
of the
Cairnstone Rest

Life had begun to settle. Although far from home, the Windswept Plateau had become a lovely home for Clan Fernweh. Yet there was something wrong. The peace the clan had felt in the new territory soon began to fade into restlessness. They wanted to go home. Back to Dragonhome, the one true place for dragons to live. The restlessness spread like wildfire and soon the clan was packing up, getting ready for the move. They knew they would return to their old clan grounds, reclaim it from anyone or anything that took it from them, and then move on with their lives. They would take their kites and bamboo with them, but only as memories of their journey to the Windswept Plateau. The Wind dragons that lived near them, hearing of the news, celebrated the clan's plans. Traveling was the one thing Wind dragons were best known for. They would travel to new lands but they would always return home. To them, they say Clan Fernweh's plans as marvelous. To return to where one came from… what a wonderful thing!

Before the clan got moving, a new member seemed to join their ranks. Arie. A Pearlcatcher with a deformed pearl and an odd air about them. They seemed to walk into the clan as if they had always belonged there. The clan members did not take kindly to this stranger entering their ranks, but no matter: they had to get moving. The trip was long and tiring, but eventually, they all made it back to their old clan grounds, just as they had left it after the attack from the anti-dragon Beastclans. Weary from the journey, everyone took to cleaning up and setting up shelter for the night. They would get to work tomorrow. Some dragons, however, refused to lay down their heads in fear of Arie and what they were doing there. Something sickly seemed to be following the clan ever since he joined their ranks, but everyone was too tired to try and chase him out.

The morning was not peaceful as many would have hoped. Shock spread through the clan like a sudden jolt of electricity. There among them, acting as if nothing had ever happened, was Corvikk, the clan's former leader. They were alive and looking as good as new. Confusion, distrust, fear, all of these emotions seemed to conquer the clan at the same time. They had just moved back and then this? But even worse, strange shadows seemed to move around Arie whenever he was near Corvikk. Some members of the clan became even more unsettled. Something was not right in Dragonhome.
Clan Lore rewritten by Dew
Tea l 23 l ♈ l thing l She/her they/them l Rabbit IRL
FR+9
Earth Flight at heart, forever
Vultures and rabbits are my favorite things
Accepts all friend requests
Feel free to message me- I usually don't bite... Usually.
RP friendly but not very good at it.
Hatchling letters are loved.
Goals-
88 pages of rabbits in vault (6/88)
Lair expansions
Gene up Theda / Spitfire / Blacklight / Harrison
Replace Briesentaenser with one with a better secondary colour

~Wishlist~

I collect;













Any dragons after Rocksugar are for exaltation/sale. I lend nests for free and can breed any dragons for someone if they want.

Wind Flight Badges;


LCK


Profit Woosh


LaFK Donation Drive

Other:


For Father Earthshaker!

Pixel ram sig by UserofShadows
Sig with bunnies by monster04
Ram sig by Yourgayness
Rabbit sig stolen from confuzledsheepfr @ Tumblr
Recent Clan Activity
[View All]
05/10
Became friends with Kern.
Maybe in a few years they'll write a buddy comedy about you guys.

03/17

Became friends with Hallsifer
Maybe in a few years they'll write a buddy comedy about you guys.

03/02

Became friends with blurrytyler
Maybe in a few years they'll write a buddy comedy about you guys.

Mayall's Friends (66)







View All