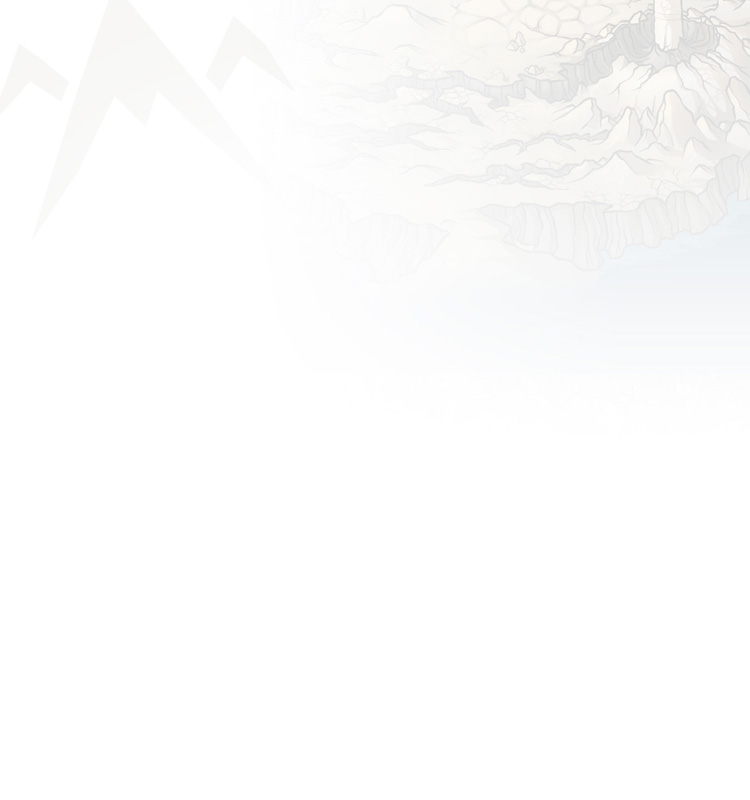 boxie's Clan

Give 'em that ol' razzle dazzle ✨
Lesser Lair
of the
Shattered Plain


⠀⠀⠀⠀⠀⠀⠀⠀⠀⠀⠀⠀⠀⠀⠀⠀⠀⠀⠀⠀⠀⠀⠀⠀⠀⠀⠀⠀⠀⠀⠀⠀⠀⠀⠀⠀⠀
Welcome to the Terracotta Clan

⠀⠀⠀⠀⠀⠀⠀⠀⠀⠀⠀⠀⠀⠀⠀⠀⠀⠀⠀⠀⠀⠀⠀⠀⠀⠀⠀⠀⠀⠀⠀⠀⠀⠀⠀⠀⠀
About My Clan
⠀⠀The Terracotta dragons call a monumental cave and its nearby surroundings home. The underground residence consists of two separate rooms filled with the crumbling remains of stone dragons. Reminiscent of an ancient army, the creatures formerly stood row upon row, though now there are very few still in tact. The dragons that inhabit this submerged fortress have learned to appreciate the sheer numbers of the army long past, and work to reshape and rebuild the monument these statues form. Instead of placing their quarters on the ground, these dragons make their homes in dragonmade holes in the ceiling and walls of the cavern.
⠀⠀Their governors, a Pearlcatcher by the name Aero and her mate: an Imperial called Kivin, came to rest in earth dragon territory many years ago. They were drawn to the history embedded in the desolate rock. Aero, as most other wind dragons, loved to travel and explore, but Dragonhome was by far her favorite destination. She loved to explore the cracks and crevices that stretched out along the plain. In her travels, she encountered many dragons of varying race and flight, but she found her place with an injured Imperial. She found him with a large gash on the side of his head; bleeding and lost. She had a wide experience in medicine and healing, and had him on his way soon enough.
⠀⠀Many years later, they decided to find a place underneath the Earthshaker's command, and were successful in doing so. They moved around from place to place, never truly finding a place that felt like home. Finally, after an eternity of searching, they came to rest in the Cave of Soldiers. The guardian was hesitant to accept them into his home, but with some convincing he allowed them to stay. Soon, a small clan began to form, with new dragons arriving from time to time. They elected the Guardian and his companions to form a council that presides over the large decisions to be made, and they savored the idea that they had begun a strong clan.
⠀⠀Presently, the Terracotta dragons are numbered as many as twenty-five, and they have no plans to stop growing. They mainly consist of warriors, though there are a few shapers and trainers among other things. The Guardian has long since passed away, and the responsibility was passed to its first Arcane dragon. This outraged neighboring clans; only dragons of earthen descent were to be allowed such a responsibility. However, they have since learned that Kivin does not take his authority lightly, and he intends to keep his clan and its home protected.
⠀⠀⠀⠀⠀⠀⠀⠀⠀⠀⠀⠀⠀⠀⠀⠀⠀⠀⠀⠀⠀⠀⠀⠀⠀⠀⠀⠀⠀⠀⠀⠀⠀⠀⠀⠀⠀⠀⠀⠀⠀⠀⠀⠀⠀⠀⠀⠀⠀⠀⠀⠀⠀⠀⠀⠀⠀⠀
About Me
Ollie | ♀ female | 15
I'm not new to Flight Rising, though I recently rejoined the site. You can call me Ollie or Box, whichever you prefer. I am an aspiring artist and author who can read and write in English, Spanish, and Russian. I'm not all that mean, but you've been warned. Don't be afraid to come to me with questions or a buddy request. I'm always glad to help.
All hail Earthshaker ´ ▽ `)ノ
⠀⠀⠀⠀⠀⠀⠀⠀⠀⠀⠀⠀⠀⠀⠀⠀⠀⠀⠀⠀⠀⠀⠀⠀⠀⠀⠀⠀⠀⠀⠀⠀⠀⠀⠀⠀⠀⠀⠀⠀⠀⠀⠀⠀⠀⠀⠀⠀⠀⠀⠀⠀⠀⠀⠀⠀⠀⠀
Alchemy Notes:
Food = Goo
Materials = Ooze
Apparel = Slime
Familiars = Muck
Trinkets = Sludge
⠀⠀⠀⠀⠀⠀⠀⠀⠀⠀⠀⠀⠀⠀⠀⠀⠀⠀⠀⠀⠀⠀⠀⠀⠀⠀⠀⠀⠀⠀⠀⠀⠀⠀⠀⠀⠀⠀⠀⠀⠀⠀⠀⠀⠀⠀⠀⠀⠀⠀⠀⠀⠀⠀⠀⠀⠀⠀
Other
General Wishlist
⠀⠀⠀⠀⠀⠀⠀⠀⠀⠀⠀⠀⠀⠀⠀⠀⠀⠀⠀⠀⠀⠀⠀⠀⠀⠀⠀⠀⠀⠀⠀⠀⠀⠀⠀⠀⠀⠀⠀⠀⠀⠀⠀⠀⠀⠀⠀⠀⠀⠀⠀⠀⠀⠀⠀⠀⠀⠀
xxxxxxxxxxx
xxxxxxxxxxx
Recent Clan Activity
[View All]
09/03

Became friends with MaddieTheTurtle.
Maybe in a few years they'll write a buddy comedy about you guys.

09/03

Became friends with Allegiant.
Maybe in a few years they'll write a buddy comedy about you guys.

09/03

Earned: 200,000 Treasure
Earn a total of 200,000 treasure for your Clan.

boxie
User ID:
274447
Date Joined:
2016-10-12
Birthday:
May 23
Forum Posts:
2

9


boxie's Friends (4)



View All