 Crowfolly's Clan

Shadows will scream that I'm alone.
Mighty Lair
of the
Wispwillow Grove

Crow || Dead inside|| she/her || 3+ fr time

Hatchery || Shop || F2u || Birthday chests
1st discord server | | 2nd discord server

.
.
.

N i g h t s e e r s
B l o o d


.
.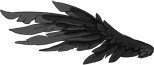 .
L o r e
.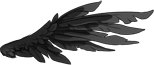 ....


The kingdom was started after the disappearance of Queen constellation, and most of the clan moved to a new continent, whom are now ruled over queen Glasswing. The original kingdom has become a small clan, and is ruled by Queen Shadowseeker.
With the new species of 'Silkwings' a dragon species that can unusually make silk, they have made different kingdoms that look like trees out of silk, wood stuffs, and other materials from plants.


There wasn't much to tell where the silkwing species originated, but they hatch without wings and when they are nearing to get their wings, they get their silk, which tells weither they have flamesilk (which has to come from flamesilk parents) or have regular silk. The clan has now a population of 50% silkwings, the other 50% the original kingdoms dragons
Silkwings have 4 wings, similar to moths and butterflies, but some studies of beetles show they may have been more closely related to beetles, but still similar to moths and butterflies.

There isnt much studies of the silkwings species though.
As of current events, Queen Glasswing rules over the current continent, and resides within one of the many silkwing towers.
No wars have been raged yet, but there are none to be planned.
All of the dragons in the kingdom accepted her when they had to move, since it would be a better change in the system.


.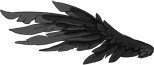 .
A b o u t M e
.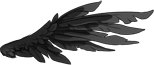 ....


i'll keep all my emotions right here,and then one day I'll die.

I am currently 13 (born on 12/29/04) and asexual and aromantic. Meaning I am not in the lookout for any sort of relationship. I am firmly dead inside, as I own many birds, chickens, guineafowl, and peafowl. And i grow very attached and a death of any of them is heartbreaking. As I am also coping with the loss of my peahen, Peachick, whom i raised from a chick.
I have rhotacism too. So if I am in a voice call with you please don't make me say too many r's.
it would sound like awr.

I really like dragons, such as Wings of fire dragons, and fr dragons. I can make new Wings of fire OC's if needed, with a price of 10kt. Or I do recolors and such. Whichever.

This is basically my life when using the Discord chatting system. I(the robin) gain a friend (the pidgeon thing), get to be best friends with said friend, they do something bad and back-stab, they try to make it better by controlling you, get into a fight with another user (the cop), then the backstabber disappear from discord. Welp, my life in a nutshell.


.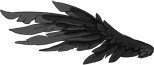 .
N e w s
.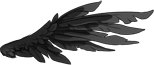 performed a friends-list clear out on 11/17/18 If you are someone important, refriend me.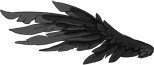 .
L i n k s
.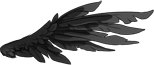 Deviantart
YouTube
Twitter
Tumblr
Recent Clan Activity
[View All]
12/13
Birthed new hatchlings!
1 Imperial Male, 1 Imperial Female

12/12
Birthed new hatchlings!

12/10
Birthed new hatchlings!
1 Imperial Male, 2 Imperial Female

Crowfolly's Friends (19)





View All