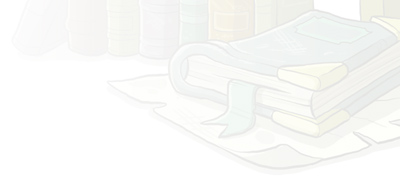 Naming Policy
Last Updated: 11/14/15
Players are provided with the opportunity to name the dragons they own. Names are not exclusive (each dragon has an ID) so repeat names are allowed. We believe that this offers players a great deal of freedom to explore creative characters and stories within their clan. That being said, dragon names should follow a set of guidelines to ensure they are appropriate.
That being said,
dragon names should follow our site Rules & Guidelines
. Please reference this if you have any questions or concerns with naming your dragons.
Naming Penalties
If a reported name is found to be in violation of
our rules
, the offending player may be subject to account penalties. Depending on the severity, the player will be issued a warning and education, the dragon will be unnamed, and the name may be barred from usage (should it break the above rules).
Names that
do not
break the above rules will receive thorough review within the context of the report (and the individuals involved) before action--if any--is taken towards the reported player or the reported name.
Context & Intent
We will always thoroughly review name reports to
establish credible context or intent
. This means that if it is abundantly clear that a player is naming dragons with the goal of causing disgust, disruption, or harassment--either targeted or widespread--no matter if the name itself breaks the rules, the offending player may be subject to account penalties. As an example:
The act of exalting dragons is considered canonically honorable in Flight Rising's lore. We understand that some players would like to explore stories and role play that is not consistent with that, and that is okay.

However, because exaltation does affect the previous owner, reported issues that pertain to exalting dragons with names that imply the dragon has been killed, harmed, or abused (example: names like Dismembered, Disemboweled, Decapitated, Yourdragonisdead, etc.) will be investigated to look for context and intent. Should there be indistinguishable evidence that the intent of an exalted dragon's name was to pointedly disrupt or disgust the previous owner specifically, the offending player may receive account action, and the offending dragon name (should it clearly break the rules at the top of this article) may be barred from usage.

NOTE: We fully understand that some players keep lairs full of death/decay-related dragons (i.e. Plague flights), and that portions of our lore utilize these themes. We want to make it clear that the majority of dragon names that coincide with those themes will not on their own result in account penalty or the name being barred from use. That being said, we have seen what can happen when intent--most often combined with these types of names--can be used to disrupt or offend other players. We will do our best to protect players from that kind of concerted negative behavior without punishing the community at large.
Feedback About Names
We understand that the meaning of words, slurs, and names can change over time, and that will always be taken into consideration. We are not above reviewing or removing banned names should there be strong or thoughtful feedback on them.
We will also make it an ongoing goal to make sure that innocuous names are re-allowed for usage. If you believe that a dragon name should be re-allowed, please send us a message directly through the
Contact Us
page and while we may not be able to provide a personalized response, your feedback will be documented for future review and consideration.
(
Click here to return to the Policies & Support Articles Hub.
)