 Khyrsaraylynx's Clan

Triple-color/Specialty Hatchery. Elder Dragon Sanctuary.
Venerable Lair
carved into the
Rotrock Rim
Home of The Original Troll Dragon, RickAstley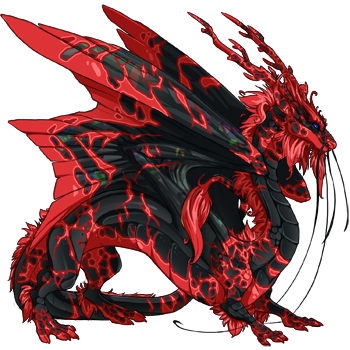 ♪ღ♪*•.¸¸¸.•*¨¨*•.¸¸¸.•*•♪ღ♪¸.•*¨¨*•.¸¸¸.•*•♪ღ♪•
♪ღ♪░C░L░O░U░D░W░A░L░K░E░R░♪ღ♪
♪ღ♪░H░A░T░C░H░E░R░Y░♪ღ♪
•♪ღ♪*•.¸¸¸.•*¨¨*•.¸¸¸.•*•♪¸.•*¨¨*•.¸¸¸.•*•♪ღ♪•«
Welcome to the Cloudwalker Hatchery. We are established breeders of stunningly beautiful Triple color StarCon-gene dragons. Here you will find some of the brilliant rarer colors of Flight Rising! All Friend Requests are welcomed!!
If you have any questions, feel free to contact me. Reasonable pricing will be offered, trades considered. Just message me and we can negotiate.
To be placed on the Ping list, click here: http://www1.flightrising.com/forums/baz/2616560/1
Please understand: This IS an exalting lair. IF I buy a dragon from the Auction House, it is now mine to do with as I see fit, even if that means exalting it. If you do not want a specific dragon exalted, do not put it to AH.
If you would like to become an Affiliate of ours, let us know! We're always willing to assist other breeders/hatcheries get their name and hatchlings out there.
Affiliates:


LadyChipmunk




AmethystOwl




VoyagerII




SpaceOddy





I am an eccedentesiast. And with my current alexithymia, is has been increasingly difficult for me to not feel the overwhelming need to defenestrate.



Flight Rising staff: Please note that TwistedInnards, SheenCloudwalker, and sometimes GlitterFluff use the same wifi, if not the same IP, as I do. Please take this in consideration, as they are two younger girls, and gentleman, who seen me playing on here and wanted to join as well. Glitterfluff isn't on as much, since she only visits on the weekends. Thank you.
Recent Clan Activity
[View All]
01/24
Birthed new hatchlings!

01/24
Birthed new hatchlings!
2 Imperial Male, 1 Imperial Female

01/20
Birthed new hatchlings!

Khyrsaraylynx's Friends (457)







View All