 BlueJaysFeather's Clan

"Personally, I think that's a hell of a bird"
Ancient Lair
of the
Beacon of the Radiant Eye

Hello! School has been astoundingly busy this semester. At the same time, my mental health has decided to yeet itself off a cliff and it wants to take me with it. What this means for whoever's reading this: I won't be around as much and I may miss pings or profile comments because my alerts get full. HOWEVER! I would still love to hear from you, so if you have something you need or want to say to me PLEASE drop me a PM, they are FAR easier to keep track of which I've seen/responded to than alerts, you may get a delayed response but you ARE NOT bothering me. I still love FR and have a lot of things I want to do here, so I'll be around as time and health allows, and hopefully back to my regular schedule sometime soon!
.
.
.

J a y ' s
R o o s t


.
.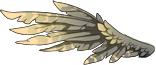 .
A b o u t
.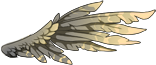 ....


Hello! First things first: this is an exalting lair. If I have bought your dragon as fodder, but not yet exalted it, you may trade me a level 7 or higher dragon with equivalent daily bonuses to get it back. I cannot promise a lot of time between purchase and exalt, but I will make an effort to work with you if you are being nice.

Second! Pings, PMs, Profile Messages, and pretty much any other form of communication are welcome. Whether you want to show off a dragon, write a hatchling letter, have someone read your lore, or just need someone to talk to, my inboxes are open. However, I do not accept random friend requests- talk to me first, so I at least know who you are.

Finally, I write nearly all of my lore myself and the few that I have gotten from other people are clearly credited. If you enjoy my lore and want some like it for one of your own dragons, drop me a PM. I don't have a formal shop, but I'm willing to work something out if you're interested.


.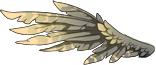 .
L o r e
.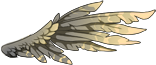 Jay's Roost is a quiet clan on the cliffs overlooking the sea behind the Beacon of the Radiant Eye. Under the leadership of Solara and Ingion, we live our lives as best we can. Come in, outsider, and be welcome in our home.

Recent Clan Activity
[View All]
12/27
Birthed new hatchlings!
1 Fae Male

12/27
Birthed new hatchlings!
1 Fae Female, 1 Mirror Male

12/08
Birthed new hatchlings!
2 Imperial Female

BlueJaysFeather
User ID:
161160
Date Joined:
2015-05-18
Birthday:
October 30
Forum Posts:
4573
426

108

BlueJaysFeather's Friends (32)




View All