 AaliyahMoon's Clan

To the sound of the monstrance clock...
Venerable Lair
of the
Foxfire Bramble

Welcome to my Clan of Shadow's
Wanna rp?
9 hours ahead of flight rising time.
Please help Stargazer!!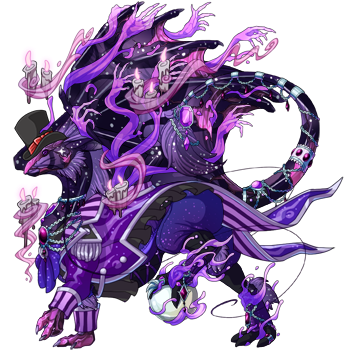 I know Stalker100 and KyroPyro personally.
Sometimes I'll play flightrising at their places.
L O R E

Have you ever felt like you don't belong? Like others despise your existence as a whole?
Most of the Dragons in this Clan have. They are outcasts, thrown away by other Dragons. Weirdos who don't fit in with the rest of the world.
Society can be very cruel. The two leader of the Clan know this.

Shadow





And Kelvar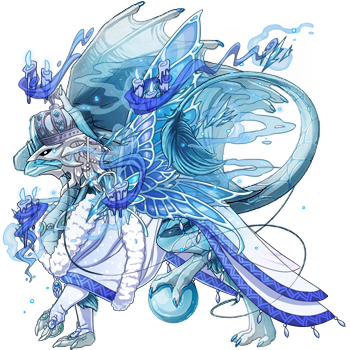 They have experienced the harsh reality themselves. What exactly happened is mostly unknown.. but they have been outcasts at one point in their lives.

Both met in those times. They found an empty Lair, decided to claim it and form a Clan. The Clan of Shadows.

At first it's only been the two of them. But other Dragons noticed. They visited, and soon decided that these two Dragons were just weird. 'They are not like Shadow Dragons at all' They told one another. And yet, that's what Shadow and Kelvar are. Children of the Darkness.
As they learned even more how much it hurts not to be accepted, they decided to welcome Outcast from other Clan's with open arms into their own Clan.


Shadow and Kelvar made names for themselves this way. They treated everyone well.

This began to attract more and more Dragons, who had no place to be anymore. Outcasts who came to stay. Kelvar and Shadow allowed all of them into their Clan.




As the Clan of Shadows grew bigger, the Dragons needed more rules, so they could live together peacefully. Those rules are a bit different than in other Clan's.
First: Everyone is welcome her.
That's the most important rule of all. But there are others. One of wich is the rule for open relationships.

Another rule is that every Dragon has to help weaker clan mates, unlike in other Clan's.

Today, most of the Clan members are former outcasts from other lairs.
But there are also their children.
INFO




I

f you want to 'rescue' a dragon from my exalting tab, feel free to make an offer. I'll always prefer them not to be exalted. But unfortunately I just can't keep each and every Dragon.



I

'm always working on the lore of my Dragons. Each and every one of them will sooner or later get one.


Don't forget to visit my Den



D

o you wonder why this Clan is as open to Outcast, as it is? Consider this: Someone who knows pain will much more likely be very kind to others. It's because that person wouldn't want others to know the same pain.

But remember: People who have felt true pain know how to survive. Don't play with them because they know how to play.
And if you think that you've won..
They'll stand right behind you..
Whispering in your ear...
GAME OVER.

NESTS

Want a child of any two Dragons in my lair? Make an offer and I'll breed them for you. I'll name all offsprings to avoid unnamed exalted Dragons, so tell me what the Dragons should be named. If you don't suggest a name, the Hatchlings will get random names.


Don't worry. Even if my Dragons are completely out of energy, and it seems like I'll never play again.. I'll still return one day.
I always do.
Wishlist


Constellation gene 1×

Starmap gene 1×

Opal gene 1×

Pearlcatcher breed change 4×

All the elemental Sprites 1×

Underbelly Gene 1×

Falcon Gene 2×

Safari Gene 1×

Clown Gene 1×

Runes Gene 1×

Trail (Galoer) Gene 2×

Jaguar (Galoer) Gene 1×

Phantom (Galoer) Gene 2×

Shardflank (Galoer) Gene 1×

Smoke (Galoer) Gene 1×

Spirit (Galoer) Gene 1×

Lagoon Starsilk Set 1×

Groove Sylvan Set 1×

Glowing green Clawttips 1×

Crimson Silk set 2×

Wind Tome 1×

Nightfall Starsilk Set 1×

Sky blue Tail Bangle 1×

Lemongrass Tailfeathers 1×

Demure Set 1×

Opulent set 2 ×

Gossamer flame set 1×

Fuchsia spectral set 2 ×


SKINS!! All the skins!

Familiars (gotta catch 'em all)

Ambush (as many as possible)

Berserker (as many as possible)

Eliminate (as many as possible)

Aid (as many as possible)

Regenerate (as many as possible)

Scholar (as many as possible)

Cash for Lair expansion

Gems to save Stargazer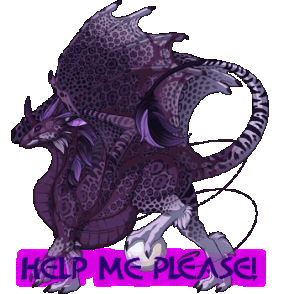 Free to use sprites from DogiCrimson
Banners from here.
Recent Clan Activity
[View All]
01/19
Birthed new hatchlings!
Nocturne Female

01/18
Birthed new hatchlings!
1 Wildclaw Male

01/16
Birthed new hatchlings!
2 Pearlcatcher Female

AaliyahMoon's Friends (19)







View All