 LadyKnightKatsa's Clan

It's not valid, but it's not mayonnaise
Ancient Lair
of the
Great Furnace

Come to the crossroads, to the crossroads come, where the powers merge and become one...
I don't think it's fair that Saturn looks amazing on every single dragon I have.
I'm a writer who loves dragons. I like free stuff and also free things. Feel free to give me either and you'll get to name a character in my next story (tempting I know to be involved with an unknown unpublished writer with no fans I'm sure you can't wait lmao)
On a serious note, I really love Flight Rising and I'm open to contact, friend requests, trades, and forum posts. I'm not super good at answering people but I promise if you message me I will get back to you no matter how long it takes me
Wishlists:
-Twilight Rose Thorn Apparel
-All Guises
-All kinds of swords
-All Claws
-Green Lace Apparel
-Every NotN Familiar
-ALL THE MAREN
-Name Change Scrolls
Apparel:
-Jolly Jester's Gloves/Cap
-Whimsical Jester's Gloves
-Gloomwillow Guide
-Companion Comet
-Silver Seraph Jewelry
-Silver Sylvan Apparel
-Old Festival Apparel
-Rose, Marigold, and Sakura Apparel
-Silks (any except white, gold, or crimson)
Genes:
(Any honestly, but these in particular)
-Firefly
-Filigree
-Ghost
-Lace
-Opal
-Capsule
-Smirch
-Crystal
-Metallic
-Runes
-Saturn
-Tapir
-Contour
-Thylacine
-Jupiter
-Crackle
Skins:
-Pretty much any festival skins
-Bonesneak
-Wildfire
-Inked (any breed)
-Trickmurk Circus Skins
-Tangled Trickery
-Simply A Flame
-Faerie Bones
-Star Collector
-Star Stealer
-Candystar Witch
-Bad Cookie
-Cookienapper
-My Cookie

We offer support and thanks to Calore, whose daughters made the decision to follow the footsteps of their mother and serve the Flamecaller. We also offer our support and thanks to Noroo, Calore's grandson, for the loss of his mother and aunts from his life. Though we will miss the three spitfires, we are forever grateful to them for the honor they have brought our clan.
And a few dream dragons for good measure:
Ember Toss FF2k17! Bottles Ignited:
Ah, my friend, you've made it so far! Truly you care to get to know me. As a reward for your efforts, here is my
secret
Familiars wishlist:
Abyss Striker, Acid-Tongue Serpenta, Ampelope, Arcane Sprite, Auburn Woolly Walrus, Autumn Sea Dragon, Barkskin Watcher, Blotched Quetzeel, Bone Fiend, Bramblecrown Stoat, Bullephant, Candycane Xolo, Cauldron Crawler, Chillwind Harpy, Condorwing Champion, Conjoined Skink, Corpse Cleaner, Coursing Skira, Crowned Roc, Crystalspine Gem Guardian, Dappled Dunhoof, Darktouched Chimera, Deadwood Strangler, Deeprealm Hunter, Downy Fox Rat, Dripcave Deputy, Dustfeather Sphinx, Dwarf Truffle, Dunewind Manticore, Earth Sprite, Emberglow Gem Guardian, Emeraldback Shardspawn, Enchanted Armaments, Enstatite Burrower, Ethereal Trickster, Falconclaw Warrior, Fathomsreach Ambassador, Fire Sprite, Flamescale Venomcaster, Flowering Pohip, Fluted Pukasloth, Four-Eyed Phylactery, Frost Delver, Frostwood Strangler, Garden Larail, Ghostly Rat Lord, Gladegift Ambassador, Glam Nudibranch, Glassbound Gustvul, Glassbound Solarvul, Glasswing Flutter, Golden Bantam Fangar, Golden Idol, Grassland Skira, Graveyard Guardian, Great Blue Waveskimmer, Greattusk, Hawksbill Goliath, Heckling Hydrena, Highland Gem Guardian, Hydra, Ice Sprite, Ignited Imp, Jadecarved Decoy, King Quillrunner, Lightning Sprite, Longhorn Capricat, Malevolent Spirit, Mammophant, Maned Cerdae, Maren Sorceress, Melon Marzal, Mesacliff Assassin, Mesacliff Harpy, Molten Wartoad, Nochnyr, Peacock Scorpion, Pebblehide Stoat, Pink-Tail Mole, Pinpush Mirror Doll, Plague Sprite, Plainstrider Bard, Prancing Capricat, Quillrunner, Rabid Grinfin, Rat King, Redfin Wavespinner, Ragepuff, Raptorik Wanderer, Regenerating Reedjumper, Roc, Rockback Charger, Rosy Peryton, Roundhorn Rager, Roving Lionsnake, Ruffle Glasswing, Runic Bat, Rusty Golem, Salve Kamaitachi, Scorchpaw Prowler, Scrapmetal Tracker, Shattered Plain Gem Guardian, Shimmering Xolo, Sickle Kamaitachi, Silky Fanrat, Skycat, Slumbering Charlatan, Smokebillow Sham, Snowy Owlynx, Spiney Whale, Spotted Pukasloth, Starry Ampelope, Steelhound, Stone Borer, Stormclaw Showman, Summer Sphinx, Sundial Gem Guardian, Teardrop Owlynx, Tender Larail, Thunderstomp, Torrent Tricktail, Treehorn Wolpertinger, Tricky Telescope, Ultimate Buttersnake, Unburdened Billy, Undergrowth Shovelsnout, Vermillion Epiptite, Wartoad, Wave Sweeper, Waveswell Sorcerer, Wind Sprite, Windcarve Bladedancer, Winter Sphinx, Wintermane Minstrel, Witherbough Warlock, Wolpertinger, Woolly Walrus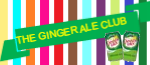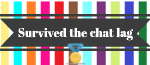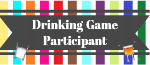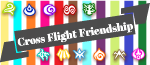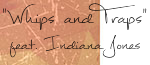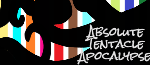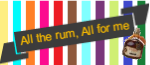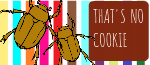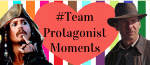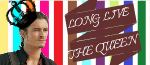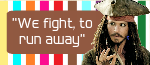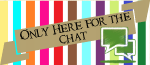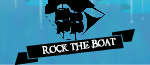 Recent Clan Activity
[View All]
01/29
Birthed new hatchlings!
1 Imperial Male, 1 Imperial Female

12/29
Birthed new hatchlings!

12/29
Birthed new hatchlings!
1 Fae Female

LadyKnightKatsa
User ID:
228686
Date Joined:
2016-03-07
Birthday:
August 13
Forum Posts:
2629
416

151


LadyKnightKatsa's Friends (62)







View All