 Ecsentret's Clan

[chants loudly] more snappers! more snappers!
Venerable Lair
of the
Hewn City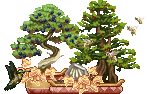 Clan Venere of the Mirrorlight Promenade
Gina, agender, they/their/them pronouns
If you see any dragons in my lair that you would like to stud with, just ask~ I'm willing to discuss selling any dragons after Isis on page 4 of my lair.
Accents I Want:
-Golden Diviner/Ancient Soothsayer/Electric Oracle (any of them - all by Sableye)
Dream Dragons (they don't need to come with genes):
-I love all Swamp dragons!
-Grapefruit Iridescent/Grapefruit Facet/Grapefruit Glimmer male Coatl, preferably Light or Arcane
-Antique Poison/Overcast Facet/Moon Gembond female Snapper, preferably Water
-Copper Petals/Spruce Poison/any tertiary, any breed, preferably Lightning
-Swamp Poison/Swamp Toxin/Soil Okapi or Glimmer female Snapper
-Sand Cherub/Chocolate Toxin/Aqua or Goldenrod Glimmer male Snapper OR Tarnish Skink/Tarnish Spinner/Turquoise-Cerulean Runes male Snapper, preferably Lightning
-Ivory Iridescent/Sand Seraph/Chocolate Thylacine male Spiral, preferably Light
-Saffron Skink or Poison/Lapis Facet/any tert (ideally Lapis Contour) female Ridgeback, preferably Water
-Antique Iridescent/Algae Shimmer or Facet/Moss or Crocodile Thylacine female Skydancer, preferably Wind
(Zephyr Dancer)
-Bronze Poison/Phthalo Shimmer/any tert male Ridgeback, preferably Water
-Anything/Honeydew Butterfly/Fern any gene
-Saffron Wasp/Mint Facet or Cyan Shimmer/any tertiary Ridgeback, any gender
-Chartreuse Skink/Saffron or Amber or Bronze Shimmer/any tert female Snapper
Flight Rep Dragons Wanted:
-Lightning Ridgeback, Copper Metallic/Copper Alloy/Robin or Cyan Glimmer
-Earth Snapper, Ripple/Current or Facet/Gembond, Beige/Stone/Sky male
Flight Rep Dragons Acquired:
-Briseis: Light Imperial, Iridescent/Shimmer/Gembond, Maize/Ivory/Maize
-Nashi: Wind Spiral, Iridescent/Shimmer/Circuit, Seafoam/Leaf/Seafoam
-Sraosha: Ice Coatl, Iridescent/Shimmer/Gembond, triple Ice
-Kastalia: Water Guardian, Crystal/Facet/Smoke, Caribbean/Blue/Aqua
-Rama: Shadow Nocturne, Iridescent/Facet/Circuit, Obsidian/Lavender/Obsidian
-Ankur: Nature Wildclaw, Iridescent/Shimmer/Okapi, Swamp/Swamp/Jungle
-Zosime: Plague Mirror, Vipera/Paint/Underbelly, Obsidian/Crimson/Crimson
-Theia: Arcane Fae, Crystal/Peregrine/Underbelly, Violet/Lavender/Ice
-Klytos: Fire Coatl, Crystal/Facet/Glimmer, triple Fire
Items I Want:
Breed Changes
-1x Snapper
Primary Genes
-1x Skink (for Cifuentes)
Secondary Genes
-none atm
Tertiary Genes
-1x Crackle (for Klytos - maybe?)
Items I Need:
-Jade Teardrop jewelry
-a metric ton of Sylvan stuff (Diaphanous Sylvan Twist, Grove Sylvan Anklets and Bracelets, Scarlet Sylvan Anklets/Bracelets/Dress...)
Items I Collect:
-Stuffed Mith
-Moth-Eaten Mith Doll
-Stubby Squid
-Nickel Cat Figurine
-Moonstone
-Bloodstone
-Prehnite
-Celestine
-Hematite
-Battered Book of Fables
-Aged Tome
-Weathered Grimoire
-Lightweaver Marble Bust
Notes:
-message Leika about Aqua Glimmer Snapper and his kids (maybe)
-message yrosx when I find a mate for the Obs/Swamp/Swamp Ridgeback
-message Gussiroo about Noir/Blanche Wildclaw around March 20
-message RainbowRay about Pawface breeding
-message SomethingWitty if Peng/Yan have an Imp version of Peng
Recent Clan Activity
[View All]
07/24

Became friends with Skarmory
Maybe in a few years they'll write a buddy comedy about you guys.

07/02
Birthed new hatchlings!
1 Imperial Female

07/01
Birthed new hatchlings!

Ecsentret's Friends (99)







View All