 HorseSpirit's Clan

"I beg your pardon?" "Then beg."
Mighty Lair
of the
Molten Scar

this is supposed to be invisible

HorseSpirit
FR +1 | Hatchery | Art Shop | Dragon Cave




About Me

People call me Horse. I really, really adore Koi dragons, and I'm always om the hunt for another pair! I'm from Colorado, originally California. I'm a friendly person, feel free to message me about anything! I play For Honor, Destiny 2, Apex, and Overwatch religiously (Pharah's my girl), I love to read, mostly fantasy. I love to draw, usually horses, cats, and I'm teaching myself humans! Music is major passion of mine, I play the clarinet and listen to music on a daily basis. Movie and video game OSTs are my favorite. I love to shoot and compete in archery. I also loved to show my guinea pig in 4-H, both of my boys have passed away and I miss them dearly ♥. (2014 and 2016 Grand Champion Cavy Showman, yeah buddy.) I love Star Wars (Ahsoka lives gosh darnit) My favorite color is blue! I do not accept random friend requests, talk to me first! Note: Your dragons eat mostly insects and meat
Wishlist
1. moar koi dragons
2. x2 Will O' the Ember
3. x2 Magma Pauldrons
4. Fire Sprite
5. x1 Glimmer Scroll
6. x1 Smoke Scroll
7. x1 Gembond Scroll
8. x1 Cherub Scroll
9. x1 Stripes Scroll
10. x2 Facet
11. x1 Crystal
12. x1 Poison
13. x1 Thylacine


Sanctuary
The smoky air chokes your raw throat, and your eyes water. But you must find them, before they find you. You have been fleeing from unseen enemies for weeks, trying to find a place to hide out, stay low for a while until it all blows over. But they always find you. But the gods showed mercy on you. A few days ago at the market, a shadow murmured in your ear about a place of sanctuary. You turned to see who it was, but the voice melted into the crowd. The Herd. The name burns in your head almost as hot as the lava fields below you. Suddenly, a geyser to your left roars to life, singing your wing. You don't dare scream with pain. Crashing to the ashy earth, the breath is knocked out of you and your right shoulder shrieks with pain. All you can do is writhe in pain, moaning softly. Wingbeats assault your ears, and you close your eyes, hoping your pursuers think you're dead. But instead of claws shredding your scales, as you expected, soft voices echo through the fiery air.
"Are they dead? They look pretty dead, Seraphina." That was a male's voice. Cracking open your still-watering eyes, you attempt to focus on what looks to be a Wildclaw and an Imperial.
"They're still breathing, Aethon." The Imperial called Seraphina feels your shoulder and inspects your singed wing. You stifle a cry of pain. Gentle talons lift you onto the Wildclaw's sturdy shoulders. You use the last of your strength to force out a somewhat intelligible sentence.
"W-Where are you.. taking me?" Seraphina looks at you with pitying, kind eyes.
"We are taking you to The Herd. You'll be safe there." Aethon grunts in agreement. You sigh with relief and give in to the black wave of unconsciousness.
The Herd


The Herd is a place of sanctuary for those who have been lost who wish to be found. We breed mostly Koi dragons that can be registered with the Koi Dragon Association. If you wish for a fresh start, we will grant you one. We respect, support and love each other. We are a family. Hail Mather.
Hierarchy

-Progen #1: Redrum
-Progen #2: Aslan
-King: Aethon
-Queen: Seraphina
-Lady: Ailis
-Head Healer: Fiona
-Healer IT: Leigh
-Advisor: Aelwen
-Speaker: Riven
-Nature Reprsentative: Arbor
-Shadow Representative: Luma
-Ice Representative: Borealis
-Head Knight: Bouris
-Knight: Garnet
-Knight: Sanke
-Knight: Gykyna
-Knight: Seiichi
-Knight: Akio
-Knight: Takao
-Knight: Emi
-Knight: Fiamette
-Huntsman: Qrow
-Huntress: Ruby
-Huntress: Pyrrha
-Head Hunter: Swirl
-Hunter: Finn
-Hunter: Jasper
-Hunter: Suki
-Hunter: Arodan
-Hunter: Manami
-Hunter: Hitomi


hhhhhhhhhhh
Badges
Keep Track of These:
-Lullaby Dragons
-Flags/ Banners
-Vertical Banners
-Plushies
-Free Sprites
-Fake Achievements
-FR Side Bios
-Bitty Bottles
-Baldwin's Guide
-Custom Heraldry
-Cool stuff

ADMIN: I will log in on my iPad or phone when I'm not at my laptop. Also, I'm friends with Reamonshei, SheWoofie, Greenfruit, Redsheer, Coember, VespidTarantula, and Queenmorgs irl so we may share same IP address at times :)

Blush/ Berry/ Moon


Obs Basic/ Brown Basic/ White Contour



Lapis Starmap/ Orchid Morph/ Magenta or White Firefly



Grapefruit Starmap/ Fire Alloy/ Fire Smoke



Spearmint Ripple/ Radioactive Bee/ Mist Basic/ Wind Multigaze



Orca Python/ Cobalt Constellation/ Cerulean Peacock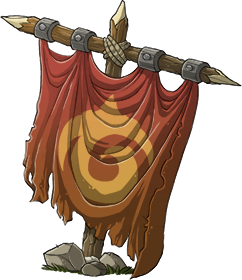 So set a fire down in my soul that I can't contain, that I can't control.
Recent Clan Activity
[View All]
08/08
Earned: Level 30 Insect Catching
Reach a level of 30 in the Insect Catching skill.

04/14
Birthed new hatchlings!
1 Guardian Male, 1 Guardian Female

04/05

Became friends with KingTulip.
Maybe in a few years they'll write a buddy comedy about you guys.

HorseSpirit's Friends (24)








View All