Requacy's Clan

My name's not Frankenstein, it is- *Frankenscreaming*
Venerable Lair
of the
Leviathan Trench

You enter the deep blue, and immediately have regrets.






Leviathan's Ribs Clan, better known as the turtle-hoarding clan

I am currently going through some depression and angst right now, so I might be a bit dysfunctional (I am most definitely dysfunctional right now). Please be gentle, but it's alright to call me out if I do something dumb.

Rest Well, Pepper... may you never suffer again.

Genderqueer, She/They/Xe. Asexual Eldritch Horror. Romantic Orientation is Mad Scientist.

(Slight flash warning)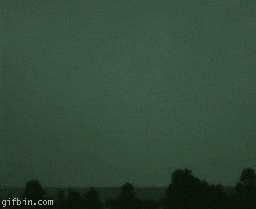 Please, call me Requacy, really should have done a punny name.

Currently using She/They but probably going to change to They/Xe.

Ace in ya Face!/Questioning/Socially Anxious/???

Can rant about dragons/nature for a monstrous amount of time. (I can also rant about certain bits of history, science, and theatre, but for a more human amount of time)


The Five Interests:

Science (subsets: biology, Jurassic Park, chemistry, flight physics, etc.)

Dragons (subsets: mythological/fictional creatures, anything with dragons)

Nature (subsets: animals (including prehistoric ones), oak trees, deadly mushrooms, conservation)

1700's (subsets: French Revolution, Haitian Revolution, American Revolution, dueling)

Frankenstein/Cellular Reanimation (might qualify as a subset of science/1700's)(subsets: piscine cellular reanimation (funny story), complaining about Frankenstein adaptions, rereading the book, self loathing about relating to two idiots)

(Might add dinosaurs/Jurassic Park as the Sixth Ranger)

Intersections of all of the above can and will occur. Speculative evolution is an intersection between nature, science, and dragons, for example.



Sometimes I don't get irony or sarcasm, but I normally do. Please tell me if I accidentally misinterpret something.

Draaaaagoooooonssssssssss!

(Lore is under construction, please stand by :)
(Dear heck will I EVER write down my lore here? This is unhealthy)

Tundra and Snapper Rights!" Doth said.

I actually have more diverse dragon opinions than it appears, but I'm very good at procrastinating and I never buy breed change scrolls... dang it I really need more Snappers.





Thank you so much to the wonderful Amayai for this beautiful achievement!


Dream Dergs!


Lichtenberg Figures






Last Leviathan






The Recreated






Ignis Lux






Sapphire Dreams






Made From Clay



Recent Clan Activity
[View All]
05/31
Became friends with jekylls
Maybe in a few years they'll write a buddy comedy about you guys.

05/17

Became friends with ShadewingRising
Maybe in a few years they'll write a buddy comedy about you guys.

05/06

Became friends with LEGOSHl
Maybe in a few years they'll write a buddy comedy about you guys.

Requacy's Friends (44)






View All