 cailycombs17's Clan

mirror dragons are my faves, can't go wrong with mirrors!
Venerable Lair
near
Singer's Brook

an unnamed group of nasty, quick to anger and backstabbing mirrors, they're constantly trying to take out other groups of non-mirrors, they then trash the now emptied flair space before moving on. astor's actions have started to get noticed; many dragons fear for the future; will they be next? to be crushed under his mighty claws? or forced to bow to his every need?
astor, the leader of these dragons is extremely jealous of non-mirror dragons, leading too many events; including leaving his first partner; a lonely tundra to fend for herself against his own "loyal" followers. this resulted in her loosing her life, to his followers this marked the beginning of their rebirth into a mighty clan. as well as a curse brought down upon his own followers to punish them all for their deeds; sadly it has backfire as astor figured out a solution to this small problem...
when the going gets too tough for his followers; astor has an army of trained dragons he raised to only follow his commands. these dragons cannot speak; all they know is obeying astor. many have tried to reason with them; none have succeeded down that path.
mini lore guide
- unnamed hatchlings in offspring lists = didn't make it outside the egg
- fodder named hatchlings in offspring list = didn't last past childhood
- i don't buy dragons just to exalt them; they usually have a purpose; but if they do get exalted it's because nobody bought them in the AH after their usefulness is over and i didn't wanna sell them at fodder price (rarely happens)
- permababies are called cursed in my lore, there's 2 types of curses; normal which is just permababy and spreadable; in which all effected have/develop the same gene combo over time
- anyone in my friends list is allowed to write their dragon's feelings about astor's actions in their own lore; freely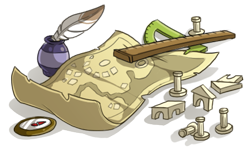 NON-LORE RELATED INFOMATION
the name's jay, i'm a 21 yr old transman and i'm aroace, but you can call me cail or cyanide. i'm an artist and a writer, this isn't an rp clan; my clan just comes with lore (sorry about that). my BFF (first person in my friends list) has semi-connected lore with my clan! feel free to check hers out!

CLAN RULES/OTHER INFO
- mirrors, banescales and Obelisks only for this lair!
- the lair is sorted by sex (males then females) and species, mirrors in first tab, the others in second tab
- third tab is for sales
- fourth is for dragons in my rented nest
- first hibden tab is for permababies
- second is for wip dragons
breeding projects:
banescale - chevron/arrow/skeletal (done)
banescale - cherub/seraph/plumage (done)
banescale - marbled/mottle/squiggle (90% ready)
banescale - ragged/tear/ghost (done)
obelisk - swirl/toxin/peacock (done)
obelisk - tiger/freckle/glimmer (80% ready)
obelisk - tapir/saturn/condor (90% ready)
obelisk - cherub/flair/underbelly (70% ready)
item wishlist:
voidfollow spikescarf
lightning tome
eerie cyan forejewels
eerie cyan taildecor
cobalt filigree gauntlets
glowing blue clawtips
sorcerer's cobwebs
youth scrolls x3
gene wishlist:
eyespot
glimmer
saturn
ghost x6
flaunt x3
flair x4
stained x4
daub
rosette
goat eyes x4
squiggle
((note to self: store gems and treasure each time i hit 20k treasure for my sake))
NEST RENTAL INFOMATION
i am also renting out my last nest to anyone who dms me with an offer for it, no more than 30 gems(27,000 treasure) mind you; gotta make it affordable.
you can rent out a nest for 3 breeding cycles before having to make a second payment; but you can take them back at the end of either cycle if you feel uncomfortable leaving them for longer (i recommend paying a lower price if you do plan too).
if the nest is taken; you will be told before anything happens; i can store dragons but i recommend donating food if they cannot eat bugs or meat so i can feed them while they wait- if i do store you can wait to pay until i start breeding them or do it from there; this will not count as your renting time so you will not have to pay more unless you choose to do more than 3 cycles.
if you are renting a nest, and i am out of town, unable to play; don't fret; this will not count as your renting time being used up also, please pay when you transfer your dragons (unless you're storing them; then you can wait if you wish too) and please put your username in their bios! so i know who to send them back too!
if you're more interested in my own dragons and would like to see a pair be bred of any of them, dm me and i'll make a nest and we can discuss a price for any hatchling; IF you find one you would like.
Recent Clan Activity
[View All]
12/03
Birthed new hatchlings!
2 Mirror Male, 1 Mirror Female

12/03
Birthed new hatchlings!
2 Mirror Male, 1 Mirror Female

12/03
Birthed new hatchlings!
2 Mirror Male

cailycombs17's Friends (28)





View All