 SunsetNightstlkr's Clan

like the abyss peers back, the shadows cackle and follow.
Venerable Lair
hidden in the
Foxfire Bramble
He/Him
Random Friend Requests are ok!
More Info/Wishlist Below!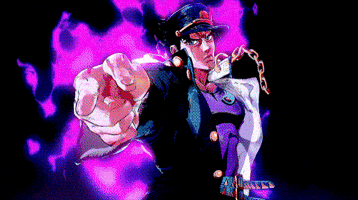 WISHLIST:

I have one braincell that will occasionally fixate on FR for some time, if I'm inactive my dragons' energy bar will be more than halfway, if not almost entirely, empty.
I like collecting dragons of many kinds, though the ones I find myself seeking the most are Skydancers and now Veilspuns. This is not a lair that trains dragon up to their max level and sends them off to the Shadowbinder! The highest chances are that if I bought your dragon, it's to keep them. I'm in the process of writing lore for each of the clan's inhabitants! It takes me some time to think what their role, gimmick, thing and etc. are but take a look at the bio of my dragons if you'd like! Not a whole lot of them have their bios yet, but I'll get there eventually.
(P.S some dragons might eventually be resold or sent off to the Shadowbinder if I'm desperate for lair space or treasure, both of which I'm really bad at managing rip;; however I get way too attached to my dragons so the likeliness to be resold/sent off is relatively low most of the time.
Second P.S; I'm currently working on a breeding project, a dragon meant to be The Founder of my clan's story/lore and how in the world do I do this, as well as trying to decide the dragons who lead and follow his orders.
Third PS; my lair is an absolute mess. I still don't know how I want to organize it, but I'll figure it out and update this bit when I figure out what am I even doing lmao,, )
If any curious peeps are interested in purchasing some of my dragons, they'll be listed for sale already or put in a different tab (For Sale Tab). While those not listed or in the tab are likely not for sale, you can still ask and see! I've no clue about FR's pricing but even then I'm not picky about the prices!
I'd add a wishlist but there's frankly too many and too pricey things that I'd like to trade for/purchase, right now I wish to trade a Flamecaller Vista for a Shadowbinder Vista. I'm too shy and scared to pop on into the message board because I live in a constant state of fear and my brain being intimidated by literally everyone.
Now onto some tasty clan lore!
CLAN LORE
The Grove Shade Clan that's sometimes shortened to "The Grove" is a clan hidden deep in the brambles and shrubbery of the spooky Tangled Wood. This hidden lair hides behind a waterfall and the moss, pines and glowing shrooms further making the entrance unnoticeable and difficult to get through, to an almost dangerous point if dragons are new or a visitor.
It's a feat to find and get through, but there is no less protection to the hidden clan's entrance. Inside you'll find a murky wood-like lushness with vast space and towering cave systems, all which serve a purpose as either a home, shop, entertainment, and most noticeably: a museum, the alchemist's lab, the doctor's clinic and The Vault of The Grove's goodies.
At the very top of this massive circular, almost volcano-like structure, is where The Founder resides hidden from the rest.
The Grove is lead by eleven leaders, of each element, known as just "The Clan Leaders" or the fancier wordy mouthful "The Claws and Wings of The Founder". The Founder is a mysterious dragon who served directly under The Shadowbinder before being sent on her word to work on building a prosperous ancient lair.
While almost no dragons have seen him outside of a indistinct silhouette or a pair of glowing eyes, a choice few within the The Grove Shade Clan and Sornieth as a whole have seen his actual appearance or have been in his presence. If you hope to contact The Founder directly, your best bet is his right hand dragpon-- Ogden-- who's known him personally since the two were hatchlings.
The Grove Shade Clan is also a home to a wide variety of dragons from all around Sornieth. Here you'll find dragons with the most caring hearts to the grumpiest, sometimes unkind fellas. They all work and contribute to different roles, from couriers to shopskeepers from Vault Guards and Advisors.
( Note: No offsprings of my dragons are canon in their lore and canon of my story unless stated otherwise! )
[ More To Be Added. ]
Recent Clan Activity
[View All]
02/27
Became friends with Shaddypink
Maybe in a few years they'll write a buddy comedy about you guys.

02/23

Became friends with Lyulein
Maybe in a few years they'll write a buddy comedy about you guys.

02/21
Became friends with ProHomo57.
Maybe in a few years they'll write a buddy comedy about you guys.

SunsetNightstlkr
User ID:
432562
Date Joined:
2018-11-20
Birthday:
January 19
Forum Posts:
306
244

81



SunsetNightstlkr's Friends (23)






View All