 pokemoncha's Clan

*various dragon noises*
Ancient Lair
of the
Cloudsong

9+ FR time
Note to staff: I play Flight Rising both on my phone and desktop.
About the human running this account
I don't take random friend requests!
WISHLIST
The Purring Winds
Welcome to the clan of the Purring Winds, lead by Sparga. As the leader of the clan, it is her plight to keep everyone happy and healthy, but her real soft spot lies with... cats. If there is anything that can persuade Sparga, it is offering her anything even remotely cat-looking. She'd deny it, should you ask, but make no mistake. This hardened fighter is a true softy at heart.
The clan of the Purring Winds strives to be a mighty clan, not so they can conquer, but so they can help those in need. Not an insignificant part of the clan is made up of dragons with a past shrouded in mystery, fugitives of war, and other outcasts. Everyone is equally welcome here.
Guide through the Clan:
-
Main Platform: The big, main platform floating around the Cloudsong where most of the clan lives. It is connected to a few smaller platforms with watchtowers and other important places, such as the gardens, Garlic's balloon-and-zeppelin hangar, and more. On the main platform itself is the housing district, the market district, and a square for gatherings, voting, and council meetings. To enter the main platform, one must first pass by Bran's Gate.
-
Temporal Rifters & Mates: Descendants of the Time Lord Allison, these creatures may have powers that eclipse those of even some of Sornieth's gods. Some of them permanently live in the Purring Winds, enjoying the clan's more laidback nature hidden from the evil organization trying to take their powers, while others are travellers, wanderers, vagabonds.
This also contains most of my fandragons, considering the Temporal Rifters are dimension crossers, and thus meet a variety of characters who join them on their journeys.
-
Ancient Outpost: A small outpost on a platform connected to the Main Platform. The ancient breeds that have started to swarm Sornieth have made their home here, close enough to the clan to be part of it, but far enough away to have their privacy from the sometimes overwhelming modern breeds.
-
Sweets 'n Feel Good Bakery: A large bakery brimming with life, ran by the children of the very talented Milky Tea Pattiserie coatls. EVeryone has their own speciality, and works very hard to only deliver the tastiest, most wonderful drinks, baked goods, and other sweets. Since their opening, the bakery has grown very popular in the clan, and a lot of even the most hardened, rugged dragons cheer up when they have the chance to take a break here.
-
Warriors of Light(DEN): A mini-clan-within-clan. The Warriors of Light have alligned themselves with the Purring Winds, and live on a smaller platform connected to the Main Platform. Their lineage has dedicated themselves to fighting the Shade, curing those who have been Shade-touched, and helping those who can't (or don't want to) be cured. Technically, they aren't part of the Purring Winds, but they mostly respect Sparga's wishes and the clan's rules.
-

Apostles: A big platform with a temple for the Apostles of the Elements. The apostles live and work for their deities here, and the clan can come here to pray.
-
Necromancers: A sinister group of dragons who have to power to create and destroy diseases. In return for a high role in the clan's hierarchy, they saved the clan from its ultimate demise from a mysterious plague. Despite that somewhat... manipulative condition, they are generally well liked by the clan's population because they are the ones who helped them in their hour of need.
-
Those Chosen by the Wind: A reward for working hard for the clan's patron god, the Windsinger. Mistral and Gale were born with his blessing, overflowing with Wind's power. A mysterious duo, despite being the daughter of Sparga and Zyrephon, and the son of the clan's very own representative of the Windsinger respectively. They are symbols of good faith, bringing luck, health, and prosperity to the Purring Winds.
-
Bran's Gate: With how large the clan has grown recently, it was decided that a seperate place for newcomers to arrive in was needed. Here, they will be sorted by Bran, who will write down their name, element, breed, why they're here, and so on. Some will be turned down for a variety of reasons, but if you have business here, chances are Bran will let you have an audience with Sparga or one of her associates... as long as you cooperate.
Travelling dragons/projects will stay here under Bran's watchful eye.
-
For sale: Dragons that I'm (planning) to sell go here. Exactlly what you'd expect.
Allied Clans:
Tranquil Crosswinds
Clan of the Dawn Breeze
the Wispwillow Grotto
the Rotrock Refuge
Tempest Chase
Z'Arduani Kingdom
Cascarones' Clan
The Whipley Clan
Lore Threads:
The Purring Winds go on a Vacation
The Plague
Our dragons off to see the world: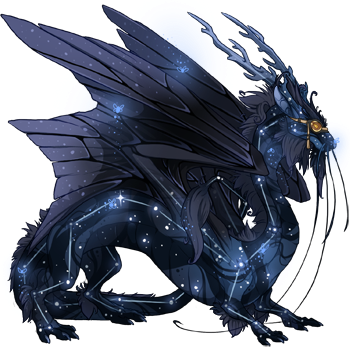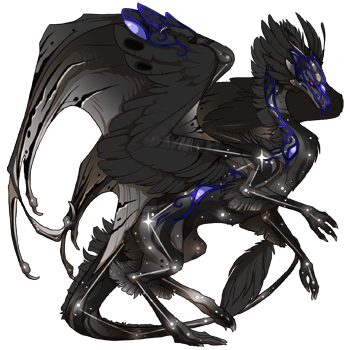 Recent Clan Activity
[View All]
01/27
Birthed new hatchlings!
1 Coatl Male, 2 Coatl Female

01/26
Birthed new hatchlings!

01/25
Birthed new hatchlings!
2 Spiral Male, 1 Spiral Female

pokemoncha's Friends (37)







View All