LadosLee's Clan

I simp for Nocturnes.
Mighty Lair
of the
Greatwyrm's Breach


Clans of
Lados
Gen 1 lair.
Gen 2s in my lair are fodder. If you mis-sold or would like a gen2 from my lair, send a PM! I am more than happy to give them to you for fodder price!
FR +1
My lore is for my own world
and is in no way a part of
Flight Rising's lore.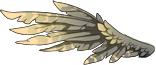 .
Lore
.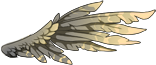 Thousands of years ago, the dragons and Solani (or Sun elves to the common folk) lived harmoniously. Both loved magic and knowledge, the dragons taught the Solani how to use dragonfire magic, who in turn created an array of advanced arcane technology with said magic. They shared their inventions with the world so impoverished regions could thrive in peace.

But all was not well. The dragons fell ill to a highly contagious and fatal disease. One by one they fell, it was feared they wouldn't be able to recover their numbers and they'd be doomed to extinction. If the dragons fell, then so would the Solani as they relied heavily on dragonfire. The two made a risky pact in a desperate attempt to save their respective species.

The dragons laid as many eggs as they could in their usual nesting ground on a massive uninhabited island that would eventually be known as Lados. They fused a part of their souls with the Solani before they succumbed to their illnesses. The Solani underwent drastic changes, they became draconic hybrids with the ability to shift into a dragon form, they would become known as the Drakakyn. They abandoned their homeland and moved to Lados to hatch and raise the future generation of dragons.

To the outside world, the Solani vanished without a trace. Before long, their technologies malfunctioned with the absence of dragonfire to keep them working. The Drakakyn themselves intentionally forgot their own history, only a select few know the truth about their people.

In modern times the Drakakyn live in moderate peace, however, their culture and customs are often viewed as barbaric and heathenistic to the people of the mainland. They are a matriarchal society, one that values honor and strength above all else. Their main threat is Dume, a mainland country filled with powerful mages who would stop at nothing in the pursuit of knowledge. There's no telling what they might do if they discovered the truth about the Drakakyn. With war brewing for the past two centuries, that day may be fast approaching.





.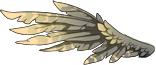 .
Links
.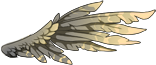 Recent Clan Activity
[View All]
02/26
Birthed new hatchlings!

02/26
Birthed new hatchlings!
1 Guardian Male, 1 Guardian Female

02/24
Birthed new hatchlings!
2 Guardian Male, 1 Guardian Female

LadosLee's Friends (14)







View All