 Erea's Clan

The future of archeology is in ruins.
Mighty Lair
on the
Millmeadows
.
.
.

The
End of All


.
.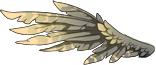 .
The Beginning
.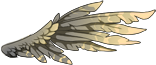 ....


In the Beginning was the Emptiness, and the Beginning and the End were within the Emptiness, and the Emptiness was the Beginning of the End.

And from the Beginning the Deities were born. And they filled the Emptiness with a world and creatures to hold dominion over.

And from the End another was born, to hold dominion over the last shards of Emptiness.
The 12th born did not love the world the 11 created.
He took no pleasure in it's streams and mountains and clouds.
He took no pleasure in the winds and the valleys and the creatures that filled the empty spaces.

And so he decided that his brothers and sisters would rejoin the Emptiness. The battle lasted seven days and seven nights, and in the process the 12th born managed to wound each of his siblings and split a shard of Essence from them.

Mountains shook and oceans boiled over, but no party was able to overpower the other. The clever Arcanist whispered in his brothers ear and convinced him to give up his physical form for power. Through trickery the battle was won and all manner of things were well.

But the 12th borns will was strong and the hearts of dragons easy to seduce. His spirit whispered to scientists and magicians alike till they foolishly sought to raise him.

To overpower the others the 12th born needed 11 pieces of the essences of his brothers and his sisters that they lost in their struggle to overpower each other. So he decided to create and take on a material form again and search for them. Only one of the 11 realised the danger they were all in and chose a Champion to aquire the pieces before his brother and save the world. For no Deity can ever reunite with shards of themselves.

And so the race for the Unhallowed Artifacts has begun.


.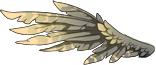 .
L i n k s
.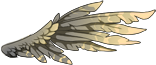 Recent Clan Activity
[View All]
06/13
Birthed new hatchlings!
1 Fae Female

06/09
Birthed new hatchlings!
3 Mirror Female

06/08
Birthed new hatchlings!
2 Mirror Male, 1 Mirror Female

Erea's Friends (9)








View All