 WolfiWonder's Clan

A one, a two, a SCREEEEEEEEEEEEEEEEEEEEE
Venerable Lair
on the
Snowsquall Tundra

SunDragon24 is now my gf!

Listen, I'm only gonna say this once. No one goes after my friends. You try to insult them, boom, you bet your two cents I'm gonna give you an essay in pm's and most likely block you. Thanks for reading my rant, now back to your usual positve Wolfi!

If you say that horseback riding is not a sport, you better watch out because I can and will kick your as$

Dream derg has been achieved!!

Proud LGBTQ+ ally!
Might be LGBTQ+ soon though hehehe
Am now out! I am bi and maybe blooming pansexual~

Horse and fish mom! Horse is more needy though...
PM if you want to see pics, I don't bite!




She/her/they pronouns! (I'm experimenting, shush)
Can usually be found singing! Feel free to talk musicals to me~

WolfiWonder on insta, reddit, discord, and youtube , feel free to check me out, I don't bite~

I have 1000 posts as of 12/29/20
Notes for self:

January: Crystalline Gala (Ice)

February: Trickmurk Circus (Shadow)

March: Mistral Jamboree (Wind)

April: Wavecrest Saturnalia (Water)

May: Greenskeeper Gathering (Nature)

June: Brightshine Jubilee (Light)

July: Thundercrack Carnivale (Lightning)

August: Flameforger's Festival (Fire)

September: Starfall Celebration (Arcane)

October: Riot of Rot (Plague)

November: Rockbreaker's Ceremony (Earth)

December: None.

GalaxyKitten1454 is honorary sister!

Dream was on the front page 11/20/20!

Lantern was on the front page 2/18/20!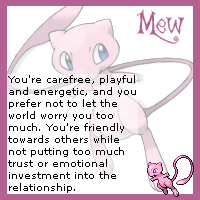 ---

A weary skydancer traverses through the forest and comes upon a bench made from the evergreen tree. They make good use of the bench and sits to rest their tired feet. As they rest they hear crunching coming from behind. The skydancer leaps onto their feet and turns around quickly to see a smiling guardian and a grumpy fae looking at them.

The guardian says "Hello there. I am Serenia, leader of this lair. You are welcome here to rest your feet and eat your fill as long as you are kind. This sour puss is Ambershade. He's wary of new dragons but he will warm up to strangers in time."

Ambershade says to Serenia "You know you don't have to welcome everyone into our clan, right?"

Serenia rolls her eyes and says "You know that you don't have to be rude to everyone new, right?"

Ambershade grunts in reply.

"May I have your name for our records?" Serenia asks.

"I am Maroon the Alchemist. I have been looking for my father as my mother passed a while ago." Maroon says.

"Come follow us and we will see what we can do"
Serenia, Ambershade and Maroon enter a clearing and all the dragons in the space slow down to observe.

One dragon in particular stopped in his tracks and whispers "Maroon?"


---
Did... you scroll all the way down here? Anyhoo, go conspire with OwlGryffin and then type hehehe on Moonwillows profile with no context
She may get angry
Recent Clan Activity
[View All]
09/18
Became friends with MidnightDragons
Maybe in a few years they'll write a buddy comedy about you guys.

09/11
Birthed new hatchlings!
1 Fae Male, 1 Fae Female

08/31

Became friends with gloomi
Maybe in a few years they'll write a buddy comedy about you guys.

WolfiWonder's Friends (204)







View All