PixelCat75332's Clan

W47K325J01N
Mighty Lair
on the
Star Wood Strand
Note1 wrote:

Sorry, I'm not going to be very active during weekends anymore.

Note2 wrote:

I can't feed my dragons because I have no food and I get Unhatched Eggs almost every month at random times during the month because I scavenge every day. If you have any spare food… I'd, uh… could you spare some food, good sir/m'am? Ahaha… ;-;
Poor Sorcera is starving to death ;-; ;-;

[agh what did BBcode do to my beautiful, even columns]
Welcome to the Lair of Arcadow!
We need an Arcanibinder or a Shadowcanist.
This lair is located in a strange vortex that allows it to be halfway in the Shadowbinder's territory and halfway in the Arcanist's territory. A small corner is also in the Tidelord's territory because Sorcera couldn't get it out when she moved to the Arcadow Vortex.
My Random FR Line of the Month wrote:
Shadowbinder has an infinite supply of black magic shadowbarf.
Credit: PixelCat75332
«‹«‹«‹•°˚\_/˚°•°∞»‹°¯˘¯°›«∞°•°˚\_/˚°•°∞»‹°¯˘¯°›«∞°•›»›»›»
Hello, and welcome to my clan! Here's everything you need to know about me:
Basic facts:
Pronouns: she/them
Interest(s): Gaming, listening to music, CATS AND FROGS
Favorite Color(s): Black (#000000), Magenta/Pink (#ff00bf)
Pet(s): One bombay cat, his name is Cooper and he is SO PRECIOUS
Music-Related Things:
Favorite song(s): Sweet Dreams by Alan Walker, Sorry by Alan Walker, and Alone (Blazars Remix) by Alan Walker
Favorite Genre(s): EDM
Favorite Artist/Producer(s): Alan Walker, Blazars, and Au/Ra
Profiles/Usernames:
YouTube: Pix PC
Roblox: PixelCat021
Minecraft (Pocket Edition): OceanCat21
Minecraft (Java Edition): PixelCat21

Gacha Club: #75332 and PixelCat75332
Dappervolk: PixelCat021
Walker ID: #75332
Dream Dragon:
Primary: Midnight Starmap
Secondary: Plum Constellation
Tertiary: Robin Runes
Eyes: Lightning Bright
Name: Xaria or Shadesky (probably Xaria though)
Morphology:
Shadesky
Completed Dragon Statuses wrote:
1. Sorcera: COMPLETE
2. Xaria: INCOMPLETE
3. Sunset: NEXT PROJECT

[All completed dragons will be placed in the Throne Room.]
Other:
Favorite Cat Breed(s): Bombay, Calico, Turkish Van
Favorite Video Game(s): Roblox, Minecraft, Flight Rising, Gacha Club
Wishlist:
Any and all frogs. GIVE ME THE FROGS.
Notes:
Spirals are weird and bendy and skinny and their heads are too big and why are their mouths so wide and smiley and their wings are so tiny and WHY DO THEY HAVE FOUR ARMS EW
Guardians have all those randomly positioned teeth and it looks a bit gross
Snappers have those giant heads and tiny wings ._.
Veilspuns have weird droopy hairs or something but other than that they're cool
WHAT IS WITH RIDGEBACKS' NOSES OH MY GOD EWWWW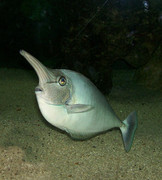 If you liked the strange-ish (hey! just like me!) divider up by the top, message me and i might be able to make one for you!
For the admins wrote:
Keoleix and I share a device because our parents don't think she's ready for an iPad of her own but she loves the game. She uses a different browser than me.
Buttons:
[WIP]
I am a

Recent Clan Activity
[View All]
11/28
Birthed new hatchlings!
1 Guardian Male, 1 Guardian Female

11/28
Birthed new hatchlings!

11/20
Birthed new hatchlings!

PixelCat75332's Friends (9)








View All