Serendipital's Clan

You'll never see it comiiiin~
Venerable Lair
of the
Cairnstone Rest

(by Realityphobia)
~
Hi! I'm just another user tying to make cute dragons and get rich. Feel free to talk to me about whatever!
~
Dream Dragons:
~
Favorite Color/Gene Combinations:
~
by Froze:
You'd be Dedenne!
With your range of interests and yet your ability to always get things done, you struck me as an electric type. Dedenne's a small electric Pokemon that's friendly, non-confrontational, and has a passion for soaking in media (literally!). Dedenne's a newer Pokemon and has less information about it in its Pokedex, but there's a lot of room for inferring. As a mouse Pokemon, it's likely that Dedenne doesn't go picking fights and knows how to hide when there's a storm brewing. Similarly, you're likely the sort of person who doesn't like to meet threats head-on and would prefer to avoid them. Dedenne's size may make it easily missed, and indeed it's adept at hiding in people's houses and feeding off their outlets without them knowing. Like Dedenne, you may find you have a small presence when around others. You aren't the loudest voice in a conversation, though your spark comes out when you're passionate about something. Dedenne stores the electricity it needs and waits until the right moment to discharge it. When you're passionate or upset and feel the need to defend yourself, you may be much more animated than you usually are, possibly to the shock (ha ha) of those around you, though otherwise prefer to stay friendly and not rock the boat. Though small, Dedenne's very well connected to the world around it! Its whiskers serve as antennae, suggesting that you are the type of person that's in the know, whether it's staying up to date on the news or game releases or what's going on in your friends' lives. It also generates its main source of power from outlets in homes or power plants. You my find that your inspiration is generated from a lot of different sources, and it's this passion that gives you strength and guidance in your life. Dedenne also has the ability to communicate with others over vast distances. This may suggest that you're more of an introvert and perfectly comfortable communicating with people over text or the Internet, or that you just don't have a need for face-to-face interaction like some people do. Finally, Dedenne has no evolutions, though this doesn't mean that you're not growing as a person! You may have always had a sense of who you were, and when you were younger you may have felt older than you actually were. Your growth as an individual is likely going to be gradual, and you'll carry the same values you've always had throughout your life.
http://www1.flightrising.com/forums/fl1/1961243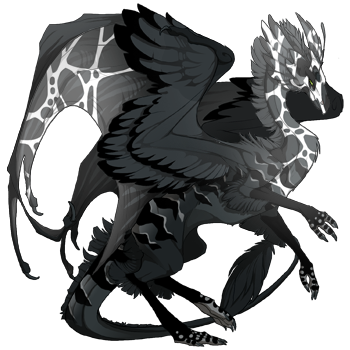 Dreamy
xyx scales
Latte butterfly
Breed her to life...Cora v2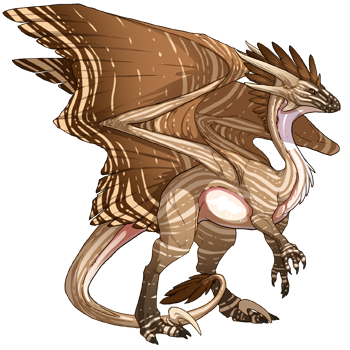 good
~
Recent Clan Activity
[View All]
01/24
Birthed new hatchlings!
1 Tundra Male, 2 Tundra Female

01/10
Birthed new hatchlings!
1 Spiral Male, 1 Spiral Female

01/10
Birthed new hatchlings!

Serendipital's Friends (23)




View All