 Stanzascale's Clan

Patience is a variable, not a constant.
Venerable Lair
of the
Hewn City

OOC
:
Hi, Stanzascale here, who both was the beta tester by that name and is the writer on deviantArt. I have a folder where I tend to upload FR related things:
http://serensa-stanza-scale.deviantart.com/gallery/43231730
I am attempting to ensure that all dragons who are to remain in my lair (several of whom are not IC clan-members) have some degree of personality and hi/story.
If anyone has any advice about my writing, particularly regarding accuracy or credibility or realism or such, with regard to fan-fic-writing or roleplaying, I'd be glad to hear how it may be improved. Feedback is welcome in general.
Regarding periods of activity, I'm 8 hours ahead of server time.

Dear RPers who are inexperienced or unused to my clan,
please don't be put off if one or some of them may not be the most welcoming or accepting of dragons, some are just grumpy or irritable like that. We can't all be super-friendly Wind dragons (and hey, they have their tantrums too *glances at a Spiral*).

Dear collectors,
I'll try save some of you a spot of time and trouble now and highlight that I am a pack-rat/hoarder/whatever-term-you-prefer, and as a result I am unlikely to be selling beta or KS-backer gear in the foreseeable future...and yes, I checked with the clan's Water dragons.

Dear friend requesters,
I generally prefer to have talked to someone before accepting a friend-request. That being said, feel free to PM if you'd like to talk.

Dear artists,
Any art I commission or request will be put in the bio of the pertinent dragon with links to you (unless the work has an easily-read watermark with your name) and your thread when possible. Sorry if you'd rather I bump your thread with queries than PM, I'm kinda nervous about 'necroing'. >.>;

~~~

Full wishlist.
~
Just so it's clear, I am regarding events in my clan's tale/FR-fan-fiction, as separate to what may necessarily be the case for the dragons I obtain to represent the characters, as regards age and relatives. For example, I obtained Belttissa before Tzynket, therefore their stats show the latter to be younger, but for the purposes of what I write, he is older.
Thank you for understanding.
They're everywhere...
I might type in this colour when roleplaying outside of the roleplay forums
,
or generally that which I associate with whoever it concerns.
I may edit a post a few times on account of noticing typos, realising I misread something or generally realising that what I wrote could be improved in the context of an RP.
If you are hosting a roleplay I take an interest in, I may drill you with questions, so I have a clear enough idea of what I'm getting into.
As a general rule, feel free to poke me with a spork if there's something I've forgotten but should be doing.
I'm beginning to get into the habit of adding pings to posts and checking thingummies, especially with RPs, feel free to yell if it's unnecessary. I also tend to add a ping when I'm posting on a sales thread at least, just in case.
As I may ask what you mean, feel free to ask what I mean.
~~

RP status:

Letters, festival events and private RPs only.




Yeaaaah, um, if anyone wants to dust off any of these, holler.



-Mimickers and Hunters.
-Looking for..

-Ally/enemy/etc. searches: 1, 2, 3, 4, 5, 6, 7.

-[Potential one-on-one with Ashanimus/ShockZephyr/Ashanval.]
-[Potential alliances to be made: thalassiq, Amehime, Rainfrog, HollyBleurose, bellzan, xxsnowyxxx/KenjiSnow, sleeplessfaun.]
-[May write letters to Chirro's parents.]
-[Clans of Amnon.]

-The Survival Games.
-Dragon RP?-idea generation/IC?
-Light Flight RP-OOC-(older: setup-Hub)-pilot-beginning
-Shattershock-OOC-beginning.
-The Bonded-OOC-ongoing.
-Come! Sit a spell…-Casual
-Journey of Stars-ongoing.
-CYOA.
-Travelling Flight-OOC-Part 1.

-Back to the blue box-...?
-The Arcane Conclave-...?

-Familiar ideas brewing...

-Drogo of the Wandering Contagion-in the vault.
-The Trading post-in the vault.
-The congregation-idea development stage.
-Excavations-idea development stage.

Reading/ideas of interest:
-War Between Worlds.
-Ghosts of the Past.
-The FR game show.
-Into the Deep.
Ponscill-main notes.
Cherra-speculations, musings and observations.
Iridice-archives.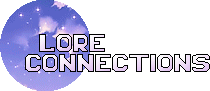 Allies
Want to ally? No matter your Flight, the Stanzascale clan would be interested to hear from you (PM and we can figure stuff).
~~~
A clearing in the pines is where the majority of the lair's comings and goings take place. Depending on the time of day, hunting parties may be setting out in the morning, the last of them returning in the evening or residents of nocturnal inclinations may be out under the night sky.
The local flora thrives and the sounds of hidden birds and beasts can be heard.
The lair consists of several coherent structures. The originals worked on are ruins native to the realm. However, evidence of inter-Flight ingenuity is plain. Instead of weighing upon walls, in places the sturdy flora almost seems to be supporting a structure. In several portions of wall and roofing, where the original stone must have given way to weathering and time, metal panelling is found. To draw close and touch, listening closely, is to hear the soft hum of an Arcane ward, designed to warn of any notable flaws in the structure.
The shadow of the beginnings of a novice spire is visible on a far roof, distant from much of the visible lair.
Several towers, through preservation and added support, still stand. A sour Imperial silently sulks on one of these towers, tail wrapped around a cord connected to a decent-sized bell housed by the tower. One eye open to see all who approach.
Care was lent to ensure the main entrance itself was sturdily made, but the result is not austere. Either side hang short lines of bunting, each flag bearing a colour of one of Sornieth's Flights. Above the entryway hangs a banner emblazoned with an eleven-rayed sun, again, each ray a fabric in a different Flight's hue.
Directly over the door, where all who enter may see, a slab of granite stands out from the rest of the structure. Inscribed are the words:

'Existence is a puzzle: the more eyes who share, the more that we see. Those who choose only their own eyes are blinkered.
'To battle prejudice and bigotry with tooth and claw, magic and spirit.
'To enlighten all willing to open and be open to those willing to enlighten.
'To never be bound against the will or to bind.
'To help those in need and not be ashamed of our own weaknesses.'
A brown Fae flutters over, disposed to welcome any guests. Smiling meekly with fins gently open in welcome, she asks: 'can I help you?'
Recent Clan Activity
[View All]
09/23
Birthed new hatchlings!
2 Fae Male

09/23
Birthed new hatchlings!
2 Imperial Male, 1 Imperial Female

09/17
Birthed new hatchlings!
1 Imperial Male

Stanzascale's Friends (138)





View All