 Samateus1987's Clan

Salty Eternally
Ancient Lair
of the
Forum of the Obscured Crescent

July 23, 2020:
Looking for RP partners and new friends.
Message me for art page links or Discord information.
+2 FR Time
Name: Jillian (Jill or Samateus/Samatheia/Sam)
Age: 31 (I work 12hr shifts at a convention center, not always able to check during the day Monday-Wednesday)
Gender: Female
Likes: Most Music (Rap is tolerable), Dragons(and other mythical creatures), Art/drawing(I do! just not often, PM for info), Rick and Morty, Steven Universe (I'm a sap for cutesy/sci-fi stuff), Transformers(More recent cartoon versions like TF:Prime and RiD and the old Beast Wars(Beasties as it was known in Canada) and I don't mind the recent movie versions, however I despise the Legacy versions, Too clunky looking!), Shadow Raiders: War Planets(look it up, despite its age it's AWESOME), Starcraft(Legacy/BW and 2), Warcraft (1, 2, 3 and WoW, but I don't play any longer due to funding and keep up via YouTube), Gravity Falls (Bill Cipher is still awesome), Criminal Minds, Lucifer (the TV show-which was sadly cancelled), Animals(cats, I have four and my mom has lots herself lol), etc. (May add more later)
Dislikes: Being micromanaged, SJWs(ignorant ones who will not accept any other opinions but their own), Country Music
I am on Facebook, PM for info.
Tumblr too: Samateus-Taal.
I don't bite, so feel free to message me.
I accept hatchling letters, requests for notification on nests and suggestions for Lore/Apparel and Genes for my lair. Below there is a rough image of what the lair looks like, please feel free to give critique!
Any Dragon with:
"I'm a Fodder Dragon!
If you keep me, consider sending my home lair a letter?
XerxesNerthiel
#10210 "
Is fodder and likely for sale.
January 15, 2020: Happy New Year to me, and to hell with hypocrites.
Friends should be willing to give a second chance, as I have, and to be talked about behind my back is precisely the reason I had been hesitant to give that second chance in the first place.
F**k him and the horse he rode in on.
August 19, 2019: *cackles disgustingly*
Just grabbed three sets of Nightfall Starsilks, so happy right now. Time to *play*.
August 5, 2019: So yeah, woke up to my computer doing weird ****. Looked into possibly getting a new one, not enough credit available, and the company supporting it are being *holes and wont increase my limit due to prior 'missed payments' which were made and rectified but they don't care.
I'm just ready to give up on everything right now...
July 16, 2019: Doing better, it's official, I need a new wishlist on here.
Adding the new starsilks, especially the Nightfall set, as the black-purple is my JAM.
May 27, 2019: Still not 100%, getting there slowly.
Work is crazy for the next month, working a convention centre with Graduation Season is not fun in the least.
march 1, 2018: Make that three expansions, total 15 dragon slots.
LOVE THIS DISCOUNT.
Now to keep getting tons of pinecones for those robes omg
February 25, 2018: YAY TRICKMURK.
Got myself ten more lair slots on the cheap, time to FARM LIKE AN IDIOT.
February 24, 2018: Happy Trickmurk, saving my posting from the Artist Alley for future reference.
No interest either, probably because I'm lazy and didn't have any thumbnails or anything. Whatever, next time.
Digital Sketches: 500g/50kt/35lvls (5xlvl7 dragons at ~10k) -Recent examples are my Inktober sketches (Headshot Or Bust)
Digital Lines: 750g/75kt/56lvls (8xlvl7 ) -Flat or gradient background (Headshot Or Bust)
Flat Colour Headshot: 1,250g/1,250kt/112lvls (16xlvl7 ) -Flat or Gradient background, high res PNG will be sent to e-mail if desired.
Shaded/Highlighted Headshot: 1,500g/1,500kt/168lvls (24xlvl7 )
Flat Colour Bust: 1,500g/1,500kt/168lvls (24xlvl7 )
Shaded/Highlighted Bust: 1,750/1,750kt/245lvls (35xlvl7 )
I will draw anything, SFW.
November 2, 2017: HAH. I got my Grape/Grape/Watermelon dragon, so pretty!
September 22, 2017: Bred myself a Garnet/Garnet/Saphirre Bog that I'm keeping, still trying for Ruby/Ruby/Saphirre.
08-06-17: Lair Cleaning in progress, I've finally decided to be rid of some of my old dragons that are sitting doing nothing.
16-05-17: Selling a slightly older Unbred GenOne Mirror, start bid at 1mil.
Looking through my lair, I have a LOT of old dragons...
07-05-17: Sold an old GenOne tundra I had kicking around doing nothing and decided to see if anyone wanted him. Man was I surprised by his worth! Thanks to Wingworm for giving him a new home!
02/02/17: Lair rearranging in progress!
Starting with clan leaders and their siblings, their children and the Progen founders. OCs come up next, then lore dragons and flight reps.
01/02/17: Wow, long time no update. Anywho, Gonna leave a quick 'Who am I' at the top from now on. Updates on here will be in newest-first underneath it. I like to Chronicle changes to each Dragon on their individual bio, and lore/formatting will be in the works before long.
18/12/16: Happy NotN! Second chest and a NOCTURNE SCROLL!? HAPPY DAY.
10/11/16: My condolences to the US for the strange electoral turn.
Just wanting to pop in here to let people know I'm looking for lots of apparel to help flesh out my clan and such.
Mostly looking for Barbarian, Mage, or Sylvan apparel, any colours.
Donations appreciated and may get you a free sketch! (I'm trying to get out of an art funk. Please give me motivation?)
08/11/16:Still kinda down, working on it slowly. This time of year is always horrible for me. I've finally stopped being a completely lazy arse and actually have been working on clan/lair building. Might be getting rid of more dragons, including some I've had since I first started. (3yo Gen 1s/2s, I'm looking at you!)
Anyway, have some lair building info:
(And As always, if you see a dragon you like, let me know! Some are up for bargain/sale even though they have familiars, but I'm still on the fence so they are still part of the clan for now.)
1: How close would you say your clan is? Are they like family? Acquaintances? Do they all just friggin' hate each other?
Err, Relationships in this clan are varied and some clash with others all the time. Biggest family group is LeonLocke and Integral with Samateus and Megatronus. Biggest animosity is between XerxesNerthiel and his father Khaaslyrous, which is a HUGE story I need to actually write out and it would not be appropriate for FR due to explicit(smut) content. Alternately, Ileina dislikes Integral, though this is primarily due to their being universal alternates. (Multiverse what?)
2: Which of your dragons would go the furthest to make a friend? How driven/annoying are they? Samateus, she's very persistent and will poke and prod until she gets a chance to properly talk with them. (Like me, if she makes a mistake and accidentally angers or deeply saddens someone which leads them to blocking her out or ignoring her, she will dwell on it to the point where it may make her physically ill.)
3: Who are the closest friends in your lair? Why are they so close? How did they meet?
Just friends? Samateus and LeonLocke. Leon was learning of his family's connection to a dragon species that had all but vanished -which turned out his Mother had been one of the last on his Earth- and while looking for a member of another species, playing cat-and-mouse with her, learned she was not from Earth either, and once able to corner her -which was actually her just sleeping and forgetting that he's vampiric and doesn't need to sleep- he learned all he needed to from her and they bonded very closely.
4: What is your strongest dragon's (either physically or emotionally) worst fear? Have they or will they ever encounter it?
That's a tough one, Samateus and her kin were slaves on their homeworld to their planetary sister-species, so for her, being the embodiment of Light and an avatar for the goddess the clan follows, her greatest fear would be going back to that lifestyle and being unable to reach her goddess would be part of that. Perhaps she may encounter this, and those that love her would help save her, but that's a ways off now methinks.
5: What was the worst thing your clan ever had to deal with? How did they overcome it?
That's a good question, I suppose getting a good group that could battle through the Coliseum venues to help feed the clan and support its many habits would have been the biggest issue. To properly support that first group, the rest of the clan was neglected and some were asked to serve the Shadowbinder in order to help fund the necessary training for the battlers. (This is more to refer to me being a lazy arse and having taken almost a year to really understand the game and how the coliseum works. I'm severely kicking myself for opting to not get a good Coliseum team going early on as I am missing a few of the holiday apparel items and whathaveyou. SO mad with myself.)
6: Has your clan leader ever encountered something that made them reconsider their position? Was it something they did personally or was it out of their control?
Yes, Xerxes is an ancient soul, has been through so many events, and often feels that the stresses of daily life are too much for him. Some squabbles are easily dealt with, but when it comes to his father Khaaslyrous, his hatred and distaste for him due to their history in another Universe has made him bitter and has required two others, Samateus and LeonLocke to help him with his clan leadership. This was due to events beyond his control, and his inability to let go of that other life.
7: Name one thing – be it an item, event, or opinion – that would cause your clan to turn on each other.
Another tough one. I'd say it would be related to their belief system, the Shadowbinder and deities of Sornieth are recognized as a primary, but any member of the clan is requested to pay respect to the goddess Samateus, LeonLocke and Xerxes follow. If they do not, they are asked to leave or give reasons why they refuse. If they are not able to give a valid argument or are simply so headstrong that they refuse to acknowledge another world's deity, they are then pushed from the clan, as their closed-mindedness is not welcome.
This isn't to say they are forced to believe in this other goddess, but asked to simply show respect as she protects the clan's lair and created the massive Obsidian Lotus that sits atop a massive tangle of thorn vines and cradles most of the Clan's living areas.
8: Have any of your clan members ever thought about leaving before? Why is that? If not, who would be the first to go?
Some have, yes, though they remain due to their families and comfort. Few would leave for long periods, even fewer still would leave indefinitely.
9: What is your clan's proudest moment?
Samateus reaching her full strength(level 25 lol).
10: What is the social hierarchy like in your clan? Is it possible to climb the ranks?
All members of the clan are quite happy in their daily lives, helping each other and doing what they can for the benefit of the clan before themselves. While there are some who are seen as the higher class amongst the clan, Xerxes promotes openness and prefers that none in the clan act as though they are higher than others, or grovel at the talons of others. Each member has their place and skills, and none should see another as better or less than they are.
11: How vital is your clan leader? How do they feel about this responsibility (or lack thereof)? Is there someone behind the scenes that's really running the show?
Xerxes is vital, but he knows he needs support and has Samateus and LeonLocke as his Lieutenants of a sort. He takes his leadership seriously, sometimes too seriously, however Leon and Sam keep him from making brash decisions or declaring any form of martial law. HeimdaalFirebird is one of the few guards that report only to him and no amount of prodding will have him give his reasons for this.
12: Do any of your dragons harbor any negative feelings towards a specific breed or flight? Why is this the case, if so?
No, Samateus dislikes the Arcanist for his blatant disregard for the rampant arcane magic changing the very air around his Observatory, but will not act on this. None really have any specific hatreds or animosity toward other flights or clans.
13: Is your clan more active during the night or the day? Is there a specific reason why?
Most of the clan is Nocturnal, primarily due to their Shadow alignment, but even those from other flights will change their sleeping patterns to match the rest. That's not to say there are none who are awake during the day, there are several who are, if only to monitor the clan territory, but to greet visitors, take care of the diurnal familiars and perform maintenance in common areas when needed. Xerxes is Nocturnal due to his previous life, as he had been turned from a normal Protoss into a hybrid through painful experimentation and forced change. He had been so changed, he thought himself an abomination and hid away from his own family, even his second son who had searched for him while he was in stasis. Having a hard time in letting go of the past, he still keeps himself mostly covered and is extremely self-conscious, only his sister Ilena able to keep him from dwelling or preening incessantly.
How did your lair come about? Did your clan just happen across it? Did they build it? Are they nomads?
Khaaslyrous and Sabine were very nomadic early on, before Xerxes and Khrillian were returned to them. Upon the arrival of Samateus, the Obsidian Lotus was created from a small chunk of Obsidian Stone that was manipulated and shaped by Ashtareen and settled atop a massive bramble of thorn vines. From there, the clan and its many members carved out caverns below the bramble and shaped it all to Xerxes' liking, as Khaaslyrous stepped down as clan lead when the Avatar of Ashatreen(Sam) joined the clan.
How lax is your clan's atmosphere?
Extremely! Samateus and LeonLocke enjoy life and have done everything possible to make certain the clan and its members are happy and comfortable. Only a few are very difficult with their contentment as they are more introverted or simply prefer being left alone.
Recreational Drugs, Polygamy and a Harem make them a very Liberal clan, but when it comes down to infighting, Xerxes and Sam are very intolerant of slurs, racism or sexism and will enact punishment befitting the infraction.
18/10/16: A couple months, still down. Upping meds hasn't helped, sucks that now I can't go biking that the weather has turned and what's worse, I'm horrible at relationships...
Why am I still bothering?
I'm not a good person apparently...
30/08/16: I bought more cats... I just had to! (Yes I'm a crazy cat lady IRL...)
28/08/16: CATS! AAAH. Bought a box of felines, Samateus looks awesome with her cat-hat. XD
All Clan leaders now have a cat.
Xerxes has the Scottish Fold.
LeonLocke has the Calico.
Megatronus has the Maineco.on. (Added period to avoid the language filter)
And Integra has an Orange Tabby! (I LOVE THESE. Each species has a different placement for each one and some even have different art! Well done FR art team!)
21/08/16: Happy Birthday to me!
Opened over 200 chests (mix of all three) and got my 120 slot lair expansion!
Happy Flameforgers!
06/08/16: WHOA
Was levelling fodder in kelp beds, dropped the vista! *dances*
26/6/16: Lookit me being productive? Sort of anyway, here's a WIP of the entrance area for my lair. There's a post of it also on tumblr (looks a bit different as the image there has the overlay of the original sketch) but it seems to have fallen to the wayside and no one cares.
Have a WIP;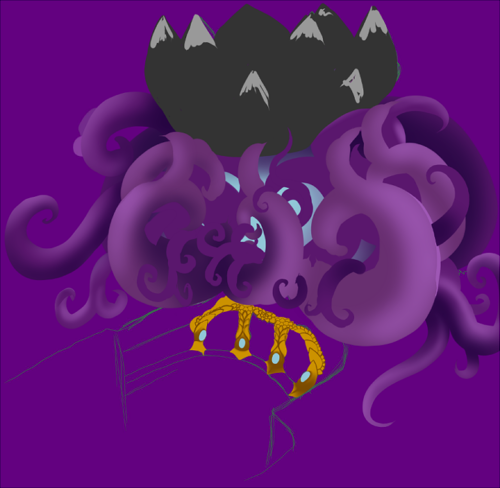 24/6/16: Doing a little better, not much, but enough.
Still think the mature language filter should be toggleable.
19/6/16: Depression hitting like a truck. Realizing I have so many dragons, ideas and such, and can't really do anything toward it because I can't focus.
Fu.ck
my life,
fu.ck
my decisions,
fu.ck
everything.
Mature Language filter should be able to be TOGGLED for those over 18 or 21, by that age we ALL know what these words are and mean, so Don't penalize me for making my points in the most expressive manner I can.
15/6/16: Lair cleanout and such ongoing, so if there are dragons you like and they have been stripped of their apparel/skins and familiars, just let me know.
14/5/16: OMG I won a tumblr giveaway for a Nocturne Scroll and another Marketplace gene of my choice!
I am BEYOND FLOORED.
So Kemet gets his breed change and Sardonyx gets her Thylacine! Thank you Archaic!
These two look so PERFECT now! (I know, Sardonyx is pretty much naked, but darnit she looks FABULOUS)
03/04/2016: New phone, so admins please don't freak out!
I'm working slowly on more Lore for my dragons and lair, if you have questions at ALL, please don't hesitate to ask!
01/04/2016: Happy New Year!
Sort of, didn't get what I most wanted from NotN but meh. There's always next year!
I have lost of duplicates of the new and older familiars, so if you need some I'm very reasonable about trades or sales, just PM me!
12/28/15: Doing better slowly.
I'm a huge fan of Heroes of the Storm, battletag is Samateus#1743
Stuff I'm wanting from Night of the Nocturne;
Nocturne Scroll! (I have a perfect dragon for one of my characters and he NEEDS to be a Nocturne...)
Extras I have:
Animated Statue
Bogus Manamonger
Ensorcelled Volume
Fungusbearing Phony
Jawlocker
Magic Mirror
Sundial Imposter
Voltspire Intruder
Wooden Marionette
Painted Marionette
Unlikely Alliance
Opposing Forces
Smokebillow Sham
Conjurers Staff(3)
12/24/15: Well I feel horrible.
Totally misinterpreted something my husband said and misspoke so he felt like ****. Now I feel worse and just want to curl up in a hole for the rest of the week.
To hell with this holiday, to hell with everything.
Excuse me while I find something sharp...
09/05/15: Move complete.
Still very up and down emotionally, getting settled in new apartment is slow going, but I am getting more relaxed so I should hopefully feel more artsy or active as time goes on.
Send a Crossroads for any offspring you fancy, I'm more likely to accept regardless.
The two skydancer female adults at the end of my lair, next to the Snappers, I'm contemplating keeping, they're just so pretty!
08/30/15: I AM MOVING.
Literally, so my IP will likely change slightly in the next couple of days, so I might be away for a bit, might just login on my iPhone to feed everyone and do little daily things, but nothing big at first.
Admins, please do not worry if my IP changes! I'm still Me! *hearts everywhere*
07/26/15: Okay, Going to just keep my forum post as the offical list of Familiars I am missing.
I'm doing some 'My Little Pony' themed dragons, thinking perhaps I might make them up as adopts?
I wonder how I should check for interest, Tumblr? Forums? Eh, once I have something actually finished...
07/22/15: Getting my butt in gear. List of missing familiars part 1 on here, full list on my sales/etc post that will be updated as I go.
http://www1.flightrising.com/forums/ibaz/1514906
07/18/15: Still Casually working (not many hours, lovely) and getting more depressed with each passing day. Might have a possible job soon working with a small business owner. We'll see how it goes.
Thanks to Godspeed for giving me a little project to work on to get me motivated to grind the coliseum for familiars and such.
Also, GLIMMER IS GORGEOUS. MUST HAVE LIKE... 20 for my dergs omg.
I'm going to make a list of things I want/need for dream dragons and items, more for myself, because I procrastinate and spend like a fool.
I'm hopeful people will continue being the generous souls I remember from the early days, in 2013. Or not, you could all be useless wastes of space, but I remain optimistic. ;D
Do not hesitate to let me know if you want a baby, I exalt them after a couple days of not selling. I accept direct Crossroads offers too. I will usually let you know if it's too low a price, and even some of my Gen 1 Dragons are up for grabs, with the right price.
I have a lair theme in mind, I'm just a professional procrastinator when it comes to finishing or going through with anything.
Iridescent Scaleback and several other familiars gifted to clan by Neogeen and the generous Tlazoteotl. 12/24/13
Recent Clan Activity
[View All]
07/28
Birthed new hatchlings!
1 Pearlcatcher Male, 2 Pearlcatcher Female

07/28
Birthed new hatchlings!
1 Imperial Male, 2 Imperial Female

07/28
Birthed new hatchlings!
2 Imperial Male, 1 Imperial Female

Samateus1987's Friends (13)





View All