Rykaran's Clan

May the Forest be with you
Ancient Lair
of the
Behemoth

#1 our Clan
Clan Foresthymn
We love to listen to the various hymns of the Jungle, the verdant wildlife has it's many wonderful sounds, songs, whispers, speech and silence, which all mix together into a wonderful hymn. But this hymn is not only based on sound or the abscene of sounds but also influences all other senses.
We plan to be as wild as our environment, beauftiful and deadly for the unprepared. Lead by instincts and the wisdoms of the trees around us. We are feral, but intelligent. Our biggest strength are neither our muscles or our bite, also not our sharp claws, it's our intelligence which makes us able to those these gift from Nature to their fullest.
We do not plan to be strongest or the most intelligent, but for Nature, for our home, we'll fight to dead.
Greetings traveler,
be welcome to our clan in the wild tropical forests of the Viridian Labyrinth. We are yet a young Clan, that has to grow, but we are not less proud to be Dragons of Nature. However we call Dragons of every flight welcome here. So have a seed if you shouldn't be from Nature flight.
You might have noticed that be mostly reside under the trees, here we belong, not into a sticky life. Here all our senses can experience the local wildlife and the local fauna. An Cave is however useful for storing food and other things or seeking shelter, or simply want to be alone for a while.
May Nature be with you on all your ways,
Vhariyas
Leader Vhariyas: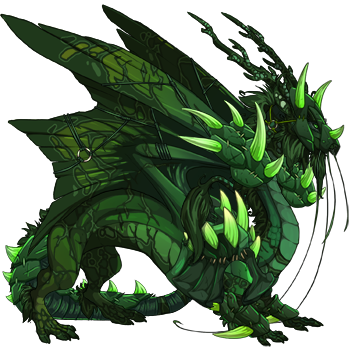 Wise:
Leaf: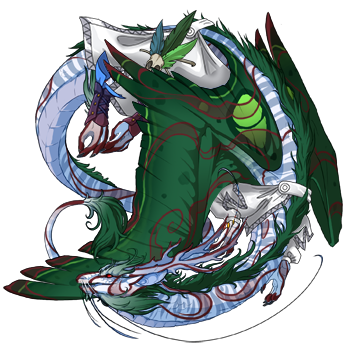 Aoenenschwinge (Aeonwing): (Also a Warrior)
Hunters:
Aramkur & Nirshay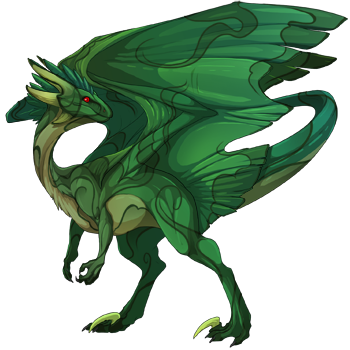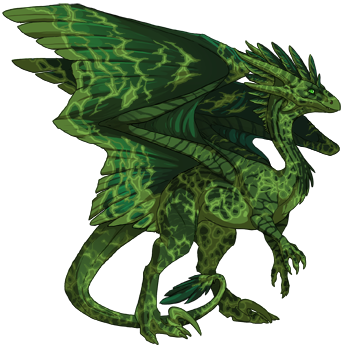 ---
Pairings so far / currently:
#1: Nirshay / Aramkur
Tri-Jungle Pairings:
#2: Negarion / Esmeralda
#3: Zephyron / Esmeraldara
#4: Crystalflight / Novarrogh
Tri-Ice Pairing:
#5: Niryuu / Winterschwinge
Tri-Ruby Pairing:
#6: RedVine / Twizzler
Violetish-Range Pairing (not perfect):
#7: Amethyst / Oksana
"Elder" Pairing:
#8: Nefataros / Leaf
Other:
#9: Iosif / Zeria
#10: Doanna / Erstad
#11: Dalton / Irwen
#12: Amunaros / Siracaria
#13: Neais / Shir
---
#14: Aeonenschwinge / Nevarr
#15: Morova / Nisary
#16: Marx / Myyrvaain
#17: Nekira / Qivaro
#18: Ekiros / Niraque
#19: Kaos / Linu
#20: Vhariyas / Amur
#21: Negyraos / Anderson
#22: Elvar / Arysaro
#23: Altaris / Astora
#24: Nykaron / Nebibsen
#25: Schwarztänzer / Finsterklaue
#26: Terezira / VhareRae
#27: Nymarrogh / .
#28: Narox / Rubinschwinge
#29: Averie / Stormgold
#30: ZhingZou / Jhiqui
#31: Ivarg / Feros
#32: Levu / Avu
#33: Treeweaver / Nyrmi (temporary)
---
http://flightrising.com/main.php?dragon=9
---
#2 about me (will be expanded)
I am a Rakur (a Dragon) by my Soul, here is a sheet
http://rykaran.deviantart.com/art/rykaran-refsheet-by-Acayth-360573443
For those who wonder who Vhariyas is:
http://drakainaqueen.deviantart.com/art/Forest-Dragon-308324647
Recent Clan Activity
[View All]
06/30
Birthed new hatchlings!
2 Imperial Male, 2 Imperial Female

06/30
Birthed new hatchlings!
1 Nocturne Male

06/30
Birthed new hatchlings!
2 Tundra Male

Rykaran's Friends (7)





View All