 EverAutumn's Clan

Pearlcatcher obsessed.
Ancient Lair
of the
Beacon of the Radiant Eye

[Studying abroad for the fall semester!
I likely won't be on as much as a result.]
V e l l i n y m
City of Illumination
---
---
Hailing from the Starwood Strand, the clan is now located in the once-dilapidated city Vellinym, in the Sunbeam Ruins. Crumbling structures have been repaired and renovated, expansive gardens have been planted, and everywhere the light shines. Vellinym boasts a vast library of rare and forgotten tomes, drawing knowledge seekers from far and wide, and is home to several Light subspecies who are happy to help with your scholarly endeavors.
Talk lore with me! I love critiques and collaborations!
---
Flight Ambassadors
---
---
Collectibles
---
---
Wish List
---

Golden Snakehead 0 | 30
Translucent Fins 0 | 45

Crowned Roc for Tempest

Accent: Fumarole Frieze by Grovey (Key)
Accent: Raia's Silvery Rune by michahjaguar (Aralia)
Accent: Phoenix Feathers by Maye (Leo)

................................



Solar Blades
Celestial Attendant
Tail Rings
Amber Delver's Lamp
Archivists Spellscroll
Metallurgists Forgetools
Illuminated/Searing Armband



---
Etcetera
---
FR time +3. She/her pronouns, please.
Once in a while I miss a ping or forget to respond because I am scatterbrained. If you think I need a reminder about anything, please don't hesitate to give me one!
I am trapped in gen 1 hell. Send help. The list of scrolls I need is in
Ari's
bio. The list of Gen 1/Gen 2 dragons I have is in
this dragon's
bio.
All I want for [insert every holiday here] is a Gen 1 Imp.
I also have a soft spot for dragons hatched on June 8, 2016. My color wheel expansion first gens are recorded
here
.
Sometimes I send out glitterbombs! If you receive one, you are not obligated to send anything back or even respond if you don't want to! I just like to toss some glitter around once in a while.
I don't accept random friend requests; please don't send one unless we've had some kind of interaction before.
Arenaria, SeaWrack, Korynia, DemonKitty13, Rayleigh, DobhranLiath, AlanLipp, Vaxinth, FrostFever, and Starphire are all users I know IRL; we sometimes gift things and may log on with each others' devices.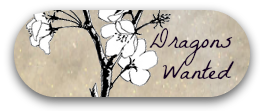 ---
For my reference
---
Recent Clan Activity
[View All]
08/30
Birthed new hatchlings!
2 Pearlcatcher Male, 2 Pearlcatcher Female

08/30
Birthed new hatchlings!
3 Imperial Male

08/16
Birthed new hatchlings!
1 Pearlcatcher Male, 2 Pearlcatcher Female

EverAutumn's Friends (35)




View All