 DragonDawn's Clan

Bloom in Adversity
Ancient Lair
carved into the
Reedcleft Ascent
EXPLORERS OF THE DAWN

~

---


Is there unexplored territory you need mapped? Has a Flowering Pohip wandered too far away from its home? Is something - or someone - lost in a dangerous place? Keep an eye to the sky, the Explorers of the Dawn are coming to your aid!

About Me



Hello there! You can call me Dawn. Welcome to my clan profile!

I'm a game designer who loves to decorate spaces and write narratives! I've put a lot of time and care into everything you see here, so feel free to take a look around! Of course, nothing is ever finished, and everything is a work in progress - as is the nature of creativity!

I can get pretty busy at times, so if I don't respond to you right away, it probably means that something else has my attention and I'll get back to you as soon as I can. Thank you in advance for your patience!

My favorite video games are Okami, Pokemon, Danganronpa, Persona, The Legend of Zelda, Kingdom Hearts, and Ace Attorney. I also enjoy Avatar: the Last Airbender, Dungeons and Dragons, and world travel!

Thank you for visiting (and reading this far)! I hope you have a wonderful rest of your day!


Lore




The Explorers of the Dawn are an adventuring guild located on cliffs of the Reedcleft Ascent. They are famous for their selflessness, passion, and friendly disposition. You can recognize these adventurers by their satchels - stitched into each one is a symbol of a white sunrise. The symbol represents hope and perseverance; a promise that no matter how dark the night, there will always be a bright morning on the other side. It also represents opportunity, as with each new day comes a new adventure to be had.

The clan is home to many types of dragons, from cartographers to beast slayers, and explorers to traveling merchants. Though their many trades, they strive to help the other clans of Sornieth prosper.

An Exploration Guild...
The Explorers of the Dawn make their base within a great tree they call Home. Exploration requests from clans across Sornieth are brought to Home by the clan's couriers, and are posted as job offers. These jobs can contain many types of adventures, with the most common being cartography requests, search and rescues, beast slaying/relocation, and treasure hunt leads.
| | |
| --- | --- |
| Posted job offers are then chosen and accepted by an Adventure Team. These teams consist of two to three dragons of the same discipline. Once a team has accepted a job, they are given their supplies and a warm goodbye from their peers as they set off on their adventure. | |
Clan Leaders
| | |
| --- | --- |
| Aria is the clan's head courier. They collect requests from clans all over Sornieth and deliver them safely into the claws of our adventurers. | |
| | |
| --- | --- |
| Kara keeps track of the whereabouts of our adventurers, and makes sure every newcomer finds a role in our ranks. Every job delivered to the clan starts and ends in her office. | |
| | |
| --- | --- |
| Rain is our ambassador. She delivers the voice of the clan to others, and forges strong bonds that transcend flight borders. | |
| | |
| --- | --- |
| Orchid prioritizes our needs and desires. She watches over the clan's inner systems and pipelines, and makes sure everything moves smoothly. | |
*****************************




The Home Tree




Home was but a sapling when the Explorers of the Dawn were first founded. Through many years of gentle care and dedication, Home has grown into a mighty tree. Its roots stretch far below the ground, and its wide branches reach up to embrace the clouds. At night the fireflies dance around the flickering lanterns that hang from Home's limbs. During the spring, Home bursts into a flurry of pink blossoms. The guild celebrates Home's first blossom of the year with a filling feast and vibrant fireworks.

There are four main areas of Home, each with its own purpose...

The Roots
Although it is uncommon to see Wind dragons live underground, some of us prefer it. Tangled within Home's roots are personal lairs constructed to house explorers, guests, and Beastclan companions. This series of underground caverns is always aglow with bio-luminescent mushrooms and other flora. It is the most quiet part of Home; Though some claim that during the late hours of the night, they can hear the ghastly howl of monsters rise from deep below the soil...
The Trunk
Within the hollowed trunk of Home is a grand meeting hall. Every inch of the walls are decorated with colorful paintings from hatchlings and adult dragons alike. No need for canvases here, dragons simply draw on the wall itself! Some illustrations are directions or advertisements, but most are just there for fun. The most beautiful painting is agreed to be Laurel's map of Sornieth that covers the circular floor.

A grand chandelier of wind chimes hangs from the high ceiling. As dragons dart past, their wingbeats send the chimes into a to sway and emit a cheerful tone. It is tradition that whenever a new member joins the clan, another chime is added to the chandelier. Each chime is specially crafted to resemble the dragon it represents, thus giving each one a unique shape and sound. If ever a dragon passes away, a cloth is draped over their chime to muffle its sound. Sometimes, the families those passed lift the cloth so they can hear their loved one's chime once more.
| | |
| --- | --- |
| | Dragons flock to the lower walls where Exploration requests are posted. The postings are organized onto different boards by the type of job they offer; cartography requests are on the left, creature hunts are on the right, and everything else in somewhere in between. |
Kitsunes and Fauns are a common sight within Home. The Explorers have worked diligently to forge friendly relations with surrounding Beastclans so they may coexist peacefully within the Plateau. Many adventure teams include one or more eager Beastclan members clad in seafoam green robes, and bearing the clan's iconic rising sun symbol on their satchels.

Dotted up and down the Trunk are entrances to other offices. Flint's Kitchen, and Orkah's Daycare are located on ground level. Kara's Office, Aki's Clinic, Nura's Workshop, the Cartographer's Office, and Cova's workshop are connected by a winding wooden staircase that hugs the wall. The kitchen is the only structure that extends outside of the Trunk, making it accessible from both indoors and outdoors.

Each door is painted with extravagant swirling patterns that represent the room within. Nura's door is draped with brightly colored bows, while Kara's door depicts a smiling mammertee.

The Branches
High above the ground, houses made from wood are caressed by Home's strong branches. The exterior of these buildings are just as colorful as Home's interior, brightly painted designs and spinning pinwheels make each house stand out among the cool green leaves.

Most of our explorers live in these houses, and enjoy the warm breeze that pushes through the large windows. Many facilities are also located here, such as Raz' library, Darius' workshop, and Stratus' Accolades.
The Tethers

The Tethers refers to the gathering of hot air balloons that drift above Home. Their only connection to the ground are a tangled series of multicolored ropes that are securely tied to Home's branches. These balloons carry platforms, upon which personal lairs and other buildings are built.

Many of our wind-born dragons make their lairs in the Tethers so they can feel the most connected with their birth-element. The largest balloon carries the Music Workshop where our musicians rehearse their songs.

The Tethers are the most popular place for avid kite flyers wishing display their handicraft. Clan members will craft homemade kites and tie them to one of the ropes, thus adding another strand to the wind-tossed web.
The Bamboo Fields
The clan's territory extends far beyond Home's bark. Nearby grasslands and bamboo forests have been claimed by the Explorers and used to house their other facilities. A small but strong party of defenders patrols the clan borders, protecting it from Talonok and Harpy attacks.

| | |
| --- | --- |
| Dotted along the outskirts of the fields are billowing green flags that bear the symbol of the Wind Flight. The clan's white rising sun is painted onto glass wind chimes and tied around these flag posts. As the wind blows across the land, the gentle sound of these chimes help those lost in the plateau find a way to shelter. | |
| | |
| --- | --- |
| | Located here are the familiar stables... |
| | |
| --- | --- |
| The dancers practice their routines here, their movements aided by the Plateau's strong winds... | |
| | |
| --- | --- |
| | The largest facilities here are the training grounds and smithy... |
The Circus
Coming soon to a show stage near you!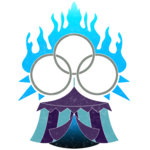 Clan Collectables
You notice a series of posters tacked onto the clan's notice board. It looks like a list of items the clan collects. These dragons hoard some... Interesting things...
╭- - - - - - - - - - - - - - - - - - - - - - - - - - - - - -╮
╰- - - - - - - - - - - - - - - - - - - - - - - - - - - - - -╯
Organizations
Currently holding the record for the most amount of bees hoarded! Glory to the swarm!
Clan Accolades


All of our badges and achievements have been given to Stratus for record keeping and preservation purposes.



Image Credits


Credits for the images used in my Clan Profile and Dragon Bios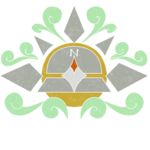 Recent Clan Activity
[View All]
06/23
Birthed new hatchlings!

06/13
Birthed new hatchlings!

06/13
Birthed new hatchlings!
1 Imperial Male

DragonDawn's Friends (45)








View All