 lostplanetvoltia's Clan

graphic design is my passion 🙃
Ancient Lair
hidden within
Murkbarrow Close
.
.
.

L o s t
P l a n e t
V o l t i a


.
.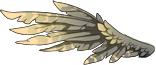 .
A b o u t
.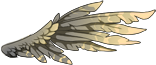 ....



FR Time +3 HR

Not much to see here for now. Just a gal who loves dragons. I like all the reviews I get for my dragons, so I put them in their bios as 'Glowing Reviews' or 'Wall of Roasts". Don't be afraid to hold back because we all need criticism and I think it's funny.

My huge dragon lair comes from the need to collect EVERYTHING, from eye types, genes (maybe not parallel genes for ancients) and every single XXX colour on the site's colour wheel! It doesn't help that I want tribute dragons for all my favourite media. Sadly, I'll never be able to finish my Bestiary because of all the retired familiars I'll never get my hands on ;-;

Lockdown and lack of social contact has gotten me stir crazy enough to talk to people on forums now. (I'm pretty shy online. I've been active since I first joined, but only recently started to chat with others.) I accept all friend requests.

*If I drew you a picture, you can post it in your dragon's bio or offsite as long as you credit me!*

My Adopts Store
PWYW Doodles
My Dragons Sales Thread
G1 Sales Thread

In the Process of Collecting:
My Wish List
Sprites
Coliseum Boss Familiars
XXX Colours
Gem/Baldwin Eye Types (on hold)
Breeds (done for now)
G1 Dragons hatched on my Birthday Feb. 21
(need 2017 + maybe 2014)
G1 Dragons hatched Site's Anniversary: June 8
(need 2017, 2018)
3, 4 or 5 digit IDs (VERY unlikely)
2-letter named Dragons




.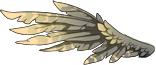 .
L i n k s
.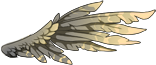 Tumblr
Toyhouse
Hatchery
Fan Dragons
Old Timers Registry
Oldies Doodle Thread
Memorial to the Departed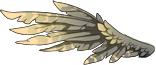 .
P r o j e c t s
.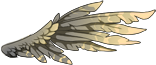 ....


Breeding projects I'm doing for fun!


Banescale
Pearl/Banana
Chevron/Tear/Skeletal


Sludge/Slime
I take my Gen1 Nocturnes (one with Sludge, the other with Slime) and breed descents with both genes. Aiming to get all of the modern breed with both genes. Missing: All

Primary Colour Breeding
Breeding a Blue/Red/Yellow dragon
Status: Done, but still going to hatch more to sell.

Secondary Colour Breeding
Breeding a Purple/Green/Orange dragon
Status: Have a breeding pair

CMYK Shadow Primal
Helping my best friend get her dream CMY shadow primal dragon. Might try breeding one for myself once I'm done hers.



.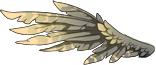 .
A r t w o r k s
.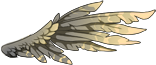 Recent Clan Activity
[View All]
07/23
Birthed new hatchlings!
3 Spiral Female

07/22
Birthed new hatchlings!

07/21
Birthed new hatchlings!
1 Fae Male, 2 Guardian Female

lostplanetvoltia
User ID:
178385
Date Joined:
2015-07-20
Birthday:
February 21
Forum Posts:
2584
913

561



lostplanetvoltia's Friends (22)






View All