 Jereton's Clan

selling rare FV stuff, DM me
Mighty Lair
of the
Wispwillow Grove

"We are the clan of Crimson Whisperers. We know not of how you come upon our humble domain so deep within The Tangled Wood, but we would be delighted to allow you to stay for as long as you like."
-Balthasar
The clan of Crimson Whisperers is what one would call a bit of a ragtag bunch, as almost anyone is accepted into the clan. Some dragons only stay with the clan for a little while before leaving to go and find their fortunes, whereas others decide to stay for almost their whole lifetime. In the clan, one will find dragons of all shapes and sizes, each with their own story to tell.
Balthasar is the respected leader, although his leadership is often challenged by Thanatos, an ambitious young skydancer. The clan is rather laid-back for the most part. As long as everyone does their share of work, there's no argument. Thanatos highly dislikes this and wishes to overthrow Balthasar's authority. He wants an organised clan, in which everyone has an assigned role and everything is in perfect order.
The clan has taken up residence in a big clearing, at the foot of a tall cliff. Their dens are located in a series of tunnels that many dragons have worked on to hollow out and make suitable for living. The dragons are generally nocturnal, aside from a chosen few that weren't born as shadow dragons and enjoy the feeling of the sun on their scales. The dens are separated, but clan members tend to sleep wherever they want within the dens. The tunnels prove for a smart solution during winter, as opposed to sleeping out in the open and freezing. The clan has many scattered traditions, due to many of the dragons coming from incredibly varying backgrounds and how the clan is allied with several other clans from different flights. They've picked up lots of interesting traditions from other clans, all of which can be found recorded in the library belonging to Kronos, the clan's archivist.
Kronos' den is almost immediately recognisable by the astounding amount of books on the shoddy wooden shelves lining all the walls. There are piles of books all over the floor. Despite the mess, it's obvious that the books are well taken care of. There's books of all shapes and sizes all over the room, as well as a few open notebooks and journals, as well as quills and bottles of ink. It is a surprise that the owner of this room can even navigate without knocking a precarious tower of books or an ink bottle over. Stuck to the walls are loose sheets of paper with messy scrawls and sketches covering them top to bottom. In the corner there's an old wooden desk, covered in ink blots and scrape marks and of course, books. On the corner of the desk there is a small lantern, powered by some kind of strange blue gemstone inside of it. A thin curtain hangs across the doorway, the patterns on it faded with age.
Reaper and Anastasia's den is possibly the most beautifully decorated in the clan, covered in amazing artwork. In front of the entrance hangs a marvelous beaded curtain, which makes a pleasant jingling noise as you push it aside to enter. On the paper-covered floor is a large circular rug, covered in so many beautiful patterns that you can't seem to figure out where to look first, in each corner of the den there are, two handmade desks, both of which are covered in various half finished sketches and paintings and have scrape marks around the legs that indicate that they are often pushed up against each other so that the owners may work on their projects together. A pile of blankets and pillows have been pushed hastily against the wall in a messy pile, signifying that the residents of this den seem to prioritize their work over their rest.
[WIP]
Wanted items:
Grey slime (lots)
copper muck (lots)
Scroll of Eternal Youth/Cute permababy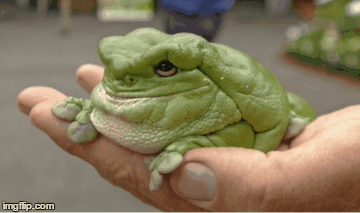 congrats for scrolling to the bottom of my bio. have a frog.
Recent Clan Activity
[View All]
04/06
Birthed new hatchlings!

04/06
Birthed new hatchlings!
1 Spiral Male, 1 Spiral Female

02/11
Became friends with MangeWraith.
Maybe in a few years they'll write a buddy comedy about you guys.

Jereton's Friends (37)







View All