 Schmoop's Clan

YO TENGO
Mighty Lair
of the
Mirrorlight Promenade
I love Coatls, Glass things, and crystal things.
I mainly take care of Coatls, Nocturnes, Spirals, and Pearlcatchers, but I love all dragons!
Please visit my Art Shop! ( WIP ) =>
http://www1.flightrising.com/forums/art/2525420
Check out my "Character Introductions" thread! -->
http://www1.flightrising.com/forums/cc/2522221
Please do NOT insult fandoms or ships. This an account that believes in OPINIONS.
My main fandoms:
Undertale
One Shot
OFF
I wanna get into Homestuck
New to Hamilton
A veteran Warrior Cat fan (like, back before the Power of the Three series.) but I'm not up to date on it.
Furry (please avoid furry insults, and also, I'm not the WEIRD kind. I'm just that artist who draws anthro animals and has a skunk as a spirit animal.)
Main ships (though I ship many things):
AlphysXUndyne
TorielXAsgore
Honeymustard (FellSansXSwapPapyrus)
Kustard (SansXFellSans)
CherryBerry (FellSansXSwapSans)
EdgeBerry (FellPapsXSwapSans)
NapstabotXSwapSans
InkXError (in a cutesy funny sense, not the weird stuff-)
Lowkey FellGasterXFellAsgore (not even sure how)
Also GasterXGrillby
Lams (HamiltonXLaurens)
RavenpawXBailey
FirestarXGreystripe
TallstarXJake
Now for some OCTPs:
Avi (Asy X Levi~)
Perenight (Peregrine X Midnight~)
Kalefly (Kale X Firefly)
Suimono (Suede X Kimono)
Snowibou (Snowy X Kibou)
Hunter's Promise (Hawk X Promise)
Migon (Minty X Mugon)
Demon's DJ (Luci X DJ)
Sorgon (Sora X Saigon)
Negün (Negasy X Gün)
Marune (Mars X Rune)
Stuppy (Steam X Guppy)
SeiyaXAstria
KyokoXLoki
AikoXLucien (The New Halcyon)
NikoXChichai
Threekuro (Also known as the Chaos Bois) (ThreetwoXSakuro)
((I bet y'all anything I'll think of more later XD))
YouTube channel is SkyTheCreator STC (where you can find my up-to-date art!)
My Chicken Smoothie acc is SkyTheCreator
My Scratch acc is Creator7089
Framecast acc is SkyTheCreator
Thank you for checking out my profile!
In memory of Winternight (I rEGRET SELLING YOU-)

In honor of Grapefruite and Cola, two beans that stuck around so long, yet had to go.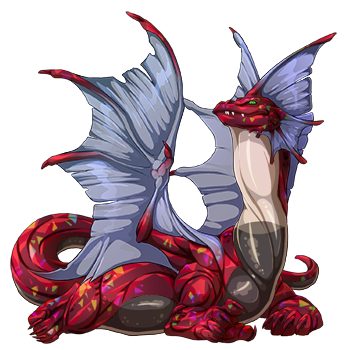 Recent Clan Activity
[View All]
02/21
Birthed new hatchlings!
3 Pearlcatcher Male, 1 Pearlcatcher Female

02/21
Birthed new hatchlings!
1 Nocturne Male, Nocturne Female

02/13
Birthed new hatchlings!
3 Pearlcatcher Male, 1 Pearlcatcher Female

Schmoop's Friends (56)








View All